Direo Provides 8 sidebar
Direo Provides 7 custom widgets
Please go to Dashboard -> Appearance -> Widgets and you will find first 7 widgets. Drag and drop them on any sidebar to use them.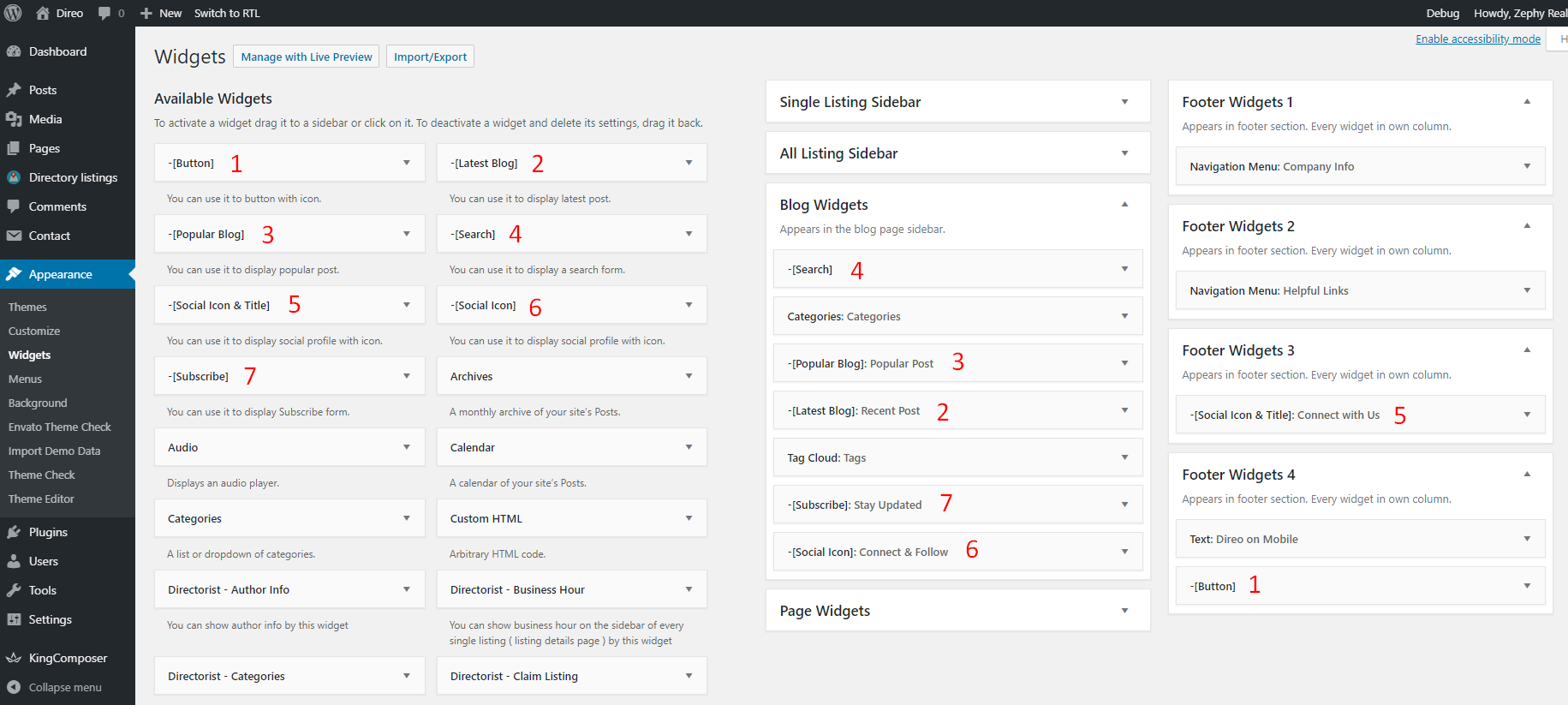 If you want to show a new navigation menu in your footer widget area.
Step 1 – Go to Appearance > Menus
Step 2 – Type your "Menu Name" and click Create Menu
Step 4 – Add menu items from the left side
Step 5 – Change your menu order by dragging and dropping your content in the right place
Step 6 – When menu items are ready, click Save Menu
Follow this image for assigning footer nav menu.