Advanced Search/Filter
Directorist provides an excellent interface to search all listings. You can display a beautiful search form for searching all listings very easily with a simple shortcode. However, Directorist has added an advanced filter to narrow down the result of listings on any listing archive page in the version 5.0.0.
What is the Directorist advanced filter?
The Directorist advanced filter lets your users search listings based on a large number of criteria like custom fields, tags, price range, etc. along with default text field, category and location fields. You can also customize all the labels of the filter. You can also decide what fields to show in the filter from the Directorist settings page. Keep reading for more information on this.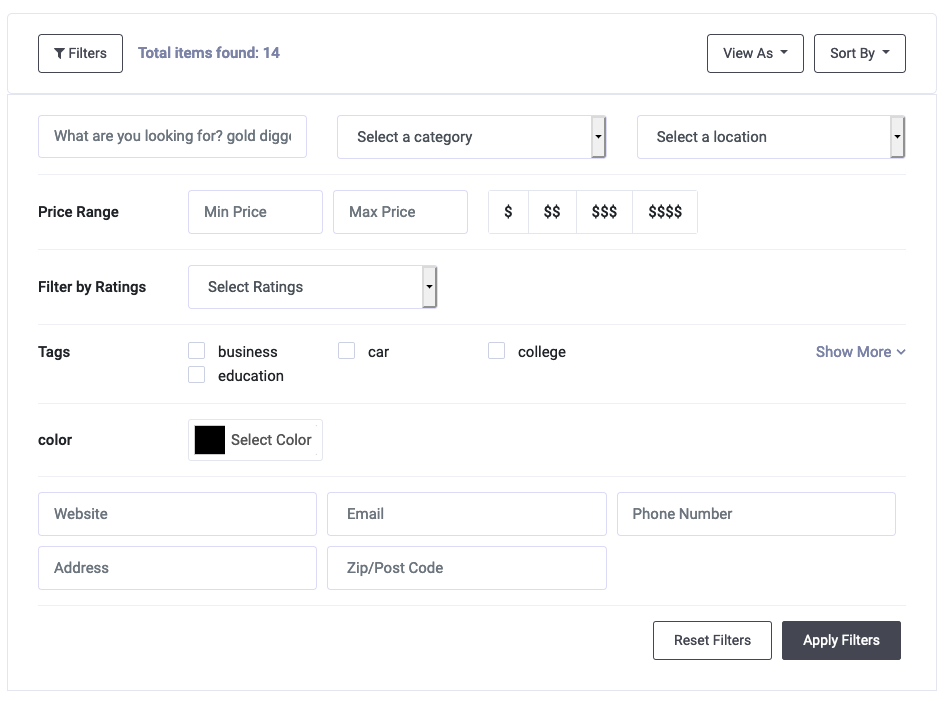 Where you can use advanced filters?
You can use advanced filters in different places. Here is the list of pages where you can use advanced filters.