Location
Adding a listing Location
You can create a listing location in two ways: 1. From Directorist Listings >  Add New Listing page while adding a listing, 2. From Directorist Listings > Directorist Locations page. The main difference between these two places regarding adding a location is that you will be able to an image to any locations in the Directorist Locations page while you can not do the same in the Add New Listing page. This is why we recommend creating all listing locations from the Directorist Locations Page.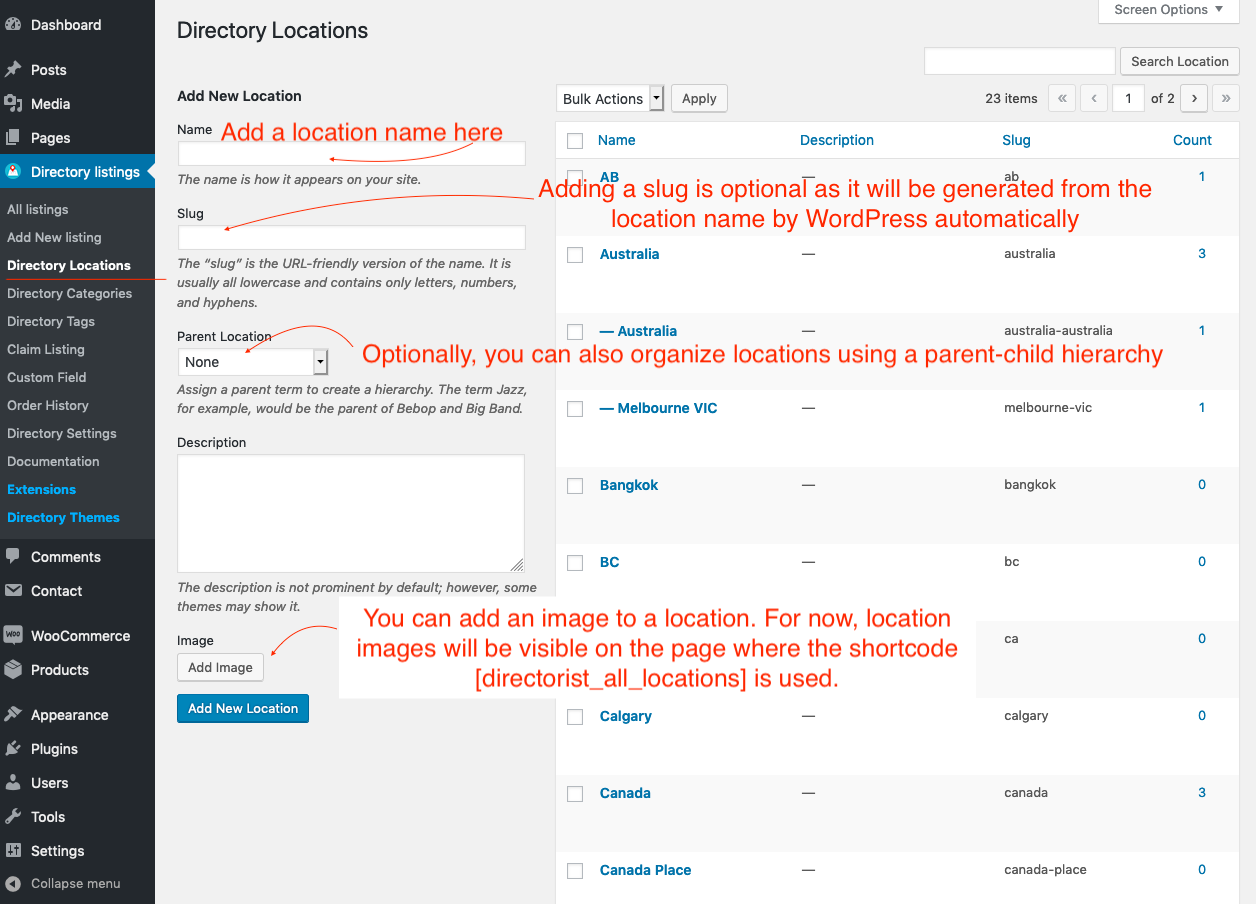 Go to Directorist Listings > Directorist Locations page and give a name to your chosen location. Adding a slug is optional as WordPress will generate this from the name field automatically. Choose a parent location if you want to organize by a parent-child hierarchy. The description field is optional. You may add an image to a location by clicking the 'Add Image' button on that page. The location image will be visible only on the page with the shortcode [directorist_all_categories] and Grid view is active(You can display locations in grid or list, keep reading to learn more about them). Once you have created the number of locations you wanted, you can assign them to any listing during adding a listing either from the front-end or the backend dashboard.
Displaying locations widget in a sidebar
You can display all listings locations using the Directorist – Locations Widget. You can use this widget from Appearance > Widgets page. Drag the Directorist – Locations widget to a sidebar eg. the Directorist – Listing Right Sidebar and customize the widget settings. Click save after customizing the widget and visit any listing details page. You will see locations are being displayed perfectly. Check out the screenshots below for more visual understanding.