Review Management
Settings Path: Directory Listing > Directory Settings > Listing Settings > Review Settings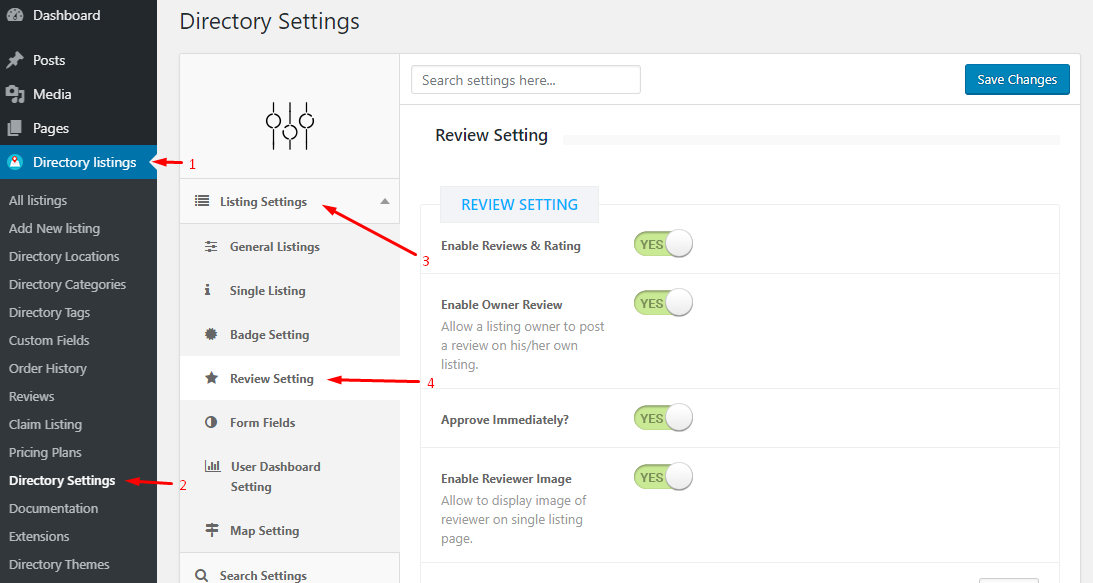 Using Review System

Having a review system to directory listing is a great user experience for users. You can enable this by setting "Enable Reviews & Rating" to YES. You can also restrict listing owner to post  review on his/her own listing by setting "Enable Owner Review" to NO.
Using Review Approval System

If you want to manually approve each review submitted by users then you can do that by setting "Approve Immediately?" option to NO. After that whenever a user will submit review to a listing will see a popup window with a message saying "We have received your review. It requires approval.". You can change this message from "Approval Notification Text" text area.
Approving a Pending Review

All the submitted review will be available in "Directory Listing > Reviews". To approve a review go to edit page of the review by clicking on Edit link of it, then change Status option to Approve and click on Update.