Widgets
Using Directorist Widgets
Directorist provides a number of custom widgets for you to use. At time of writing this doc, there are currently 14 custom directorist widgets available in the WordPress Widget page. Additional custom widgets maybe added in future releases. However, if you add additional directorist add-ons then you may see more directorist custom widgets. For example, you will see a Business Hour widget if you install and use Directorist Business Hour extension.  You will see directorist claim listing widget if you use Directorist Claim Listing extension. The name of all directorist custom widgets are prefixed by the word 'Directorist' so that you can easily identify them.
There are two types of custom directorist widgets are available. They are Single Listing Specific Widge and Global Listing Widgets.
Single Listing Specific Widgets
Some widgets are related to single listing and they are meat to be used in the single listing page only. Because they do not make sense if you use them anywhere except single listing page. For example, the single author widget makes sense if we use it on the single listing page as the author information will change dynamically based the current listing that a user seeing. The Single Listing specific widgets are generally used in the Directorist – Listing Right Sidebar area. But technically you can use them in any widgetised area/sidebar. They wont just display proper information if they are not used in the single listing page.
The names of single listing specific widgets are given below.
Directorist – Author Info: It displays information about the current listing owner.
Directorist – Contact Listing Owner: it display a contact form to contact the current listing's owner.
Directorist – Map (Single Listing): it displays the location of the current listing in a map.
Directorist – Similar Listings: it displays some listings similar to the current listing a user viewing
Directorist – Video: It displays the video of the current listing if it has one.
Global Listing Widgets
Widgets that are not single listing specific and can be used in any sidebars in WordPress are global widgets. Any widgets that is not listed above is a global widget and can be used anywhere including in the right sidebar of the single listing page. Example of a global widget is
Directorist – Categories: It displays all categories.
Directorist – Locations: It displays all Locations.
Directorist – Tags: It displays all Tags.
Directorist – Map: it displays all locations in a map.
Directorist – Featured Listings: it displays all featured listings
Directorist – Popular Listing: It displays all popular listings.
Directorist – Search Listing: It displays search listings form.
Directorist – Submit Listing: It displays submit listing button.
Visits Dashboard > Appearance > Widgets page and drag any widget to a sidebar you like and  visit your website. You should see widget is displaying.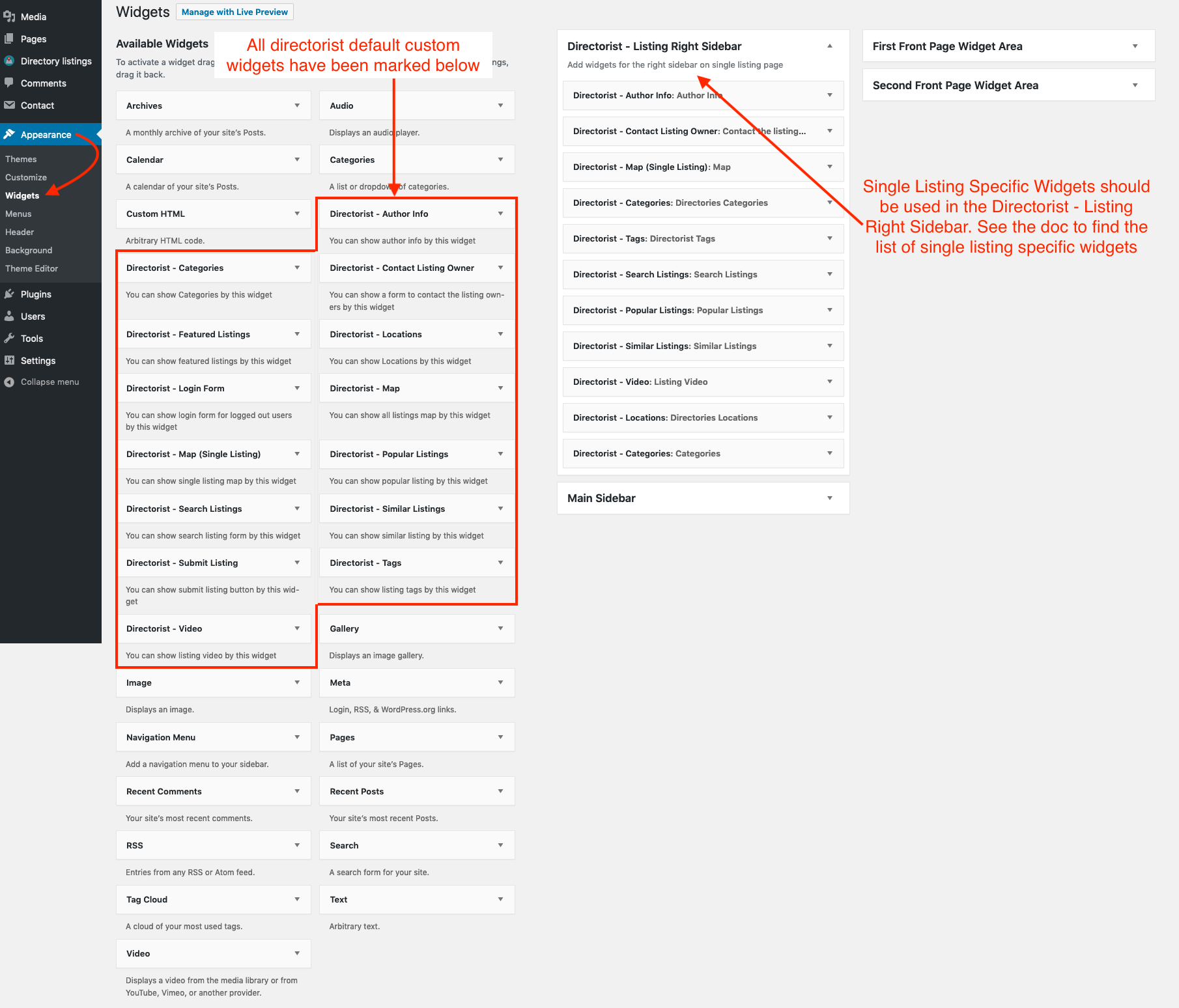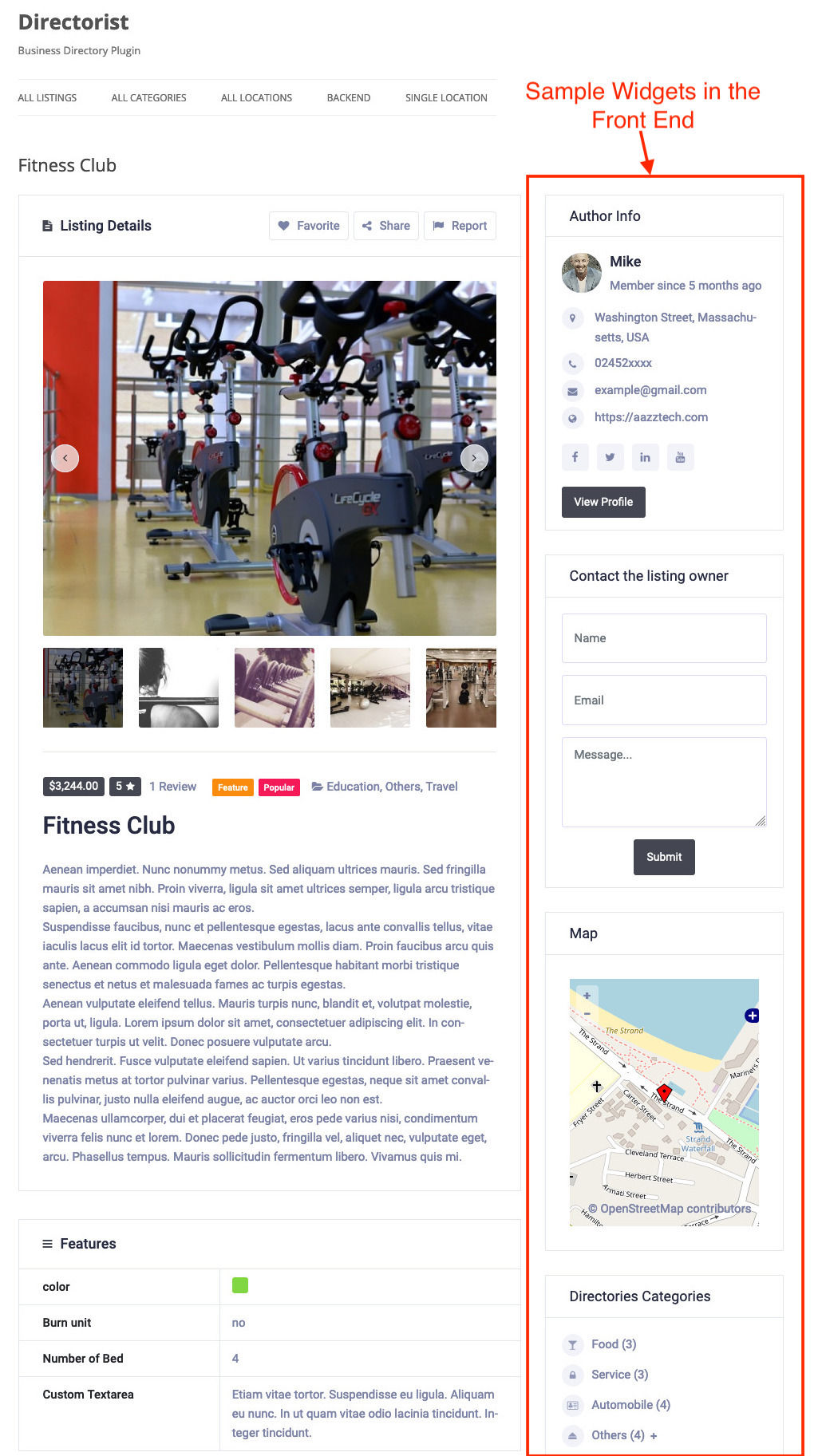 Video Overview