This extension adds a new feature to you site where user can post about their needs, and other user who can provide it can contact with him/her.
Need Listing Pages
To show all Need in a page you need create a page using the shotcode [directorist_all_needs]. Which you need to create manually.
To show Needs within a category and location, it need two new pages which are generated upon installation.
Posting The Need
Users can post their need from add listing page. While Post Your Need is activated, two new options will appear in listing submission form, where users can choose the listing type to General or Need Posting. Selecting Need Posting option will prepare the form with necessary fields for need submission . There are two type of options.
One : When Pricing Plan enabled.

Two : When no Pricing Plans activated.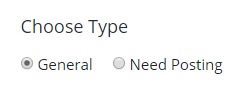 Customizing The Settings
To customize the settings for Need Listing page, go Directory Settings >> Extensions Settings >> Need Listing and adjust the options as your need.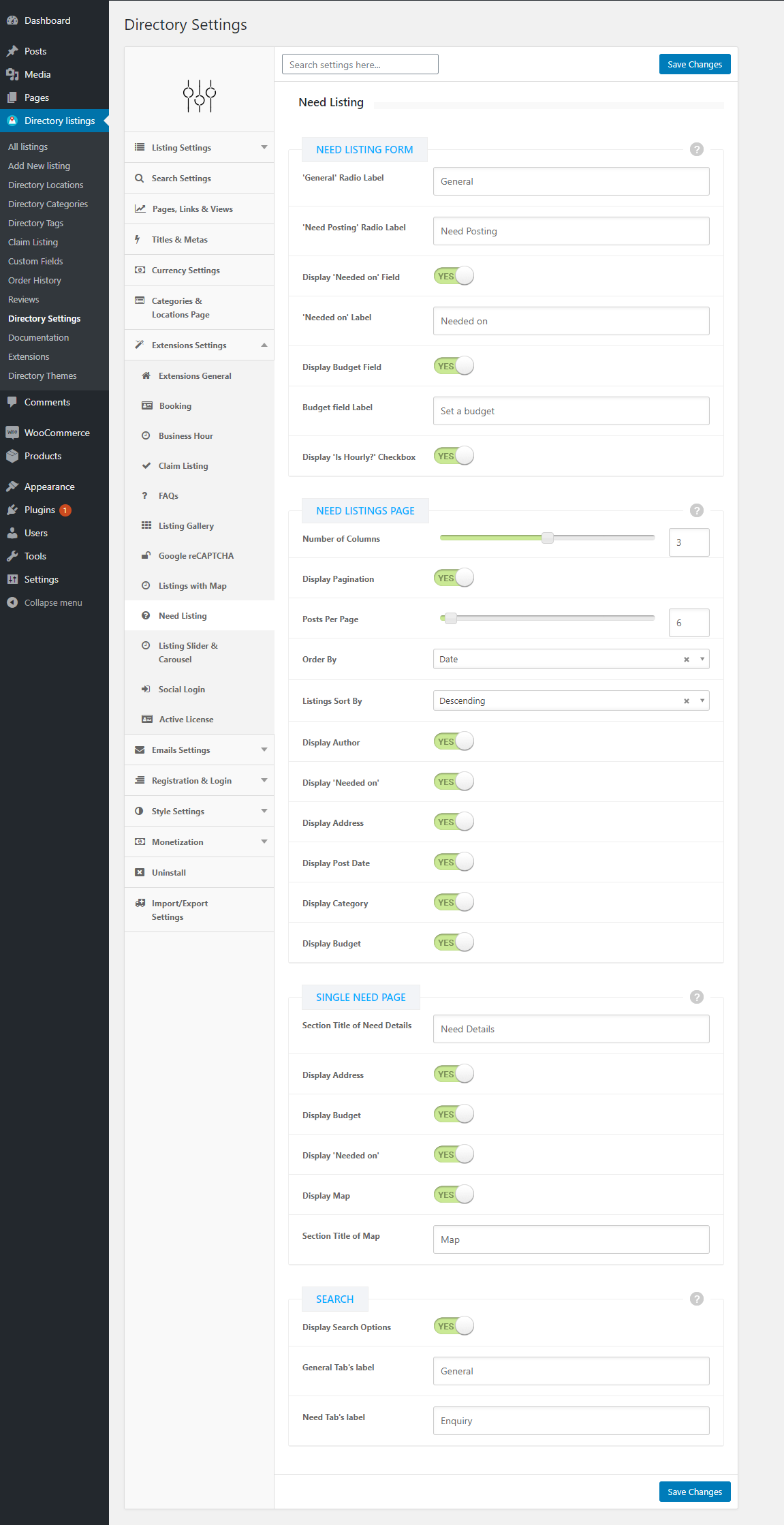 Need Listing Sidebar
Need listing has a dedicated sidebar to show widgets in need listing page. This sidebar supports any widget from Wordrpess but allows only two widgets from Directorist, which are Directorist – Author Info and Directorist – Custom Contact Form widget.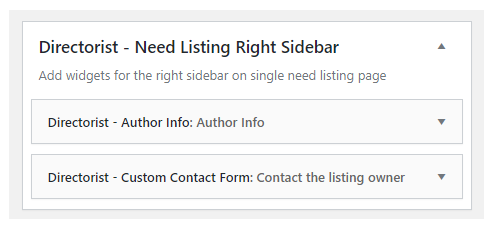 Need Listing in User Dashboard
User can manage their need post from their dashboard.