Directorist gives you a lot of flexibility when it comes to displaying a single listing.  You can either enable or disable single listing by one single option. You may choose to display all listings as a catalog only without a single listing detailed page.
When a user clicks on the link of a listing on any archive page like a search result or all listings archive etc then he will be redirected on a page where complete details of a listing will be displayed. This is called the Single Listing view. It is enabled by default. However, you can disable or customize a lot of options regarding single listings.
Setting Single Listing Page
Visit  Directory Settings >> Pages, Links & Views Page. Select the page that contains one or all of the following shortcodes in the Single Listing Page option. This option is available from the version 5.0.5 of Directorist. However, old users will have no issue. They will still be able to use Directorist's old single listing page design. The difference is that now you can customize and order each section of the listing information in version 5.0.5 whereas you could not do this in the earlier version of Directorist( in version 5.0.4 or less).
List of shortcodes for building the single listing page and should be in the single listing page are:
[directorist_listing_top_area]
[directorist_listing_custom_fields]
[directorist_listing_video]
[directorist_listing_map]
[directorist_listing_contact_information]
[directorist_listing_contact_owner]
[directorist_listing_review]
[directorist_related_listings]
For extension users, they need to add respective shortcode from their individual extension's docs.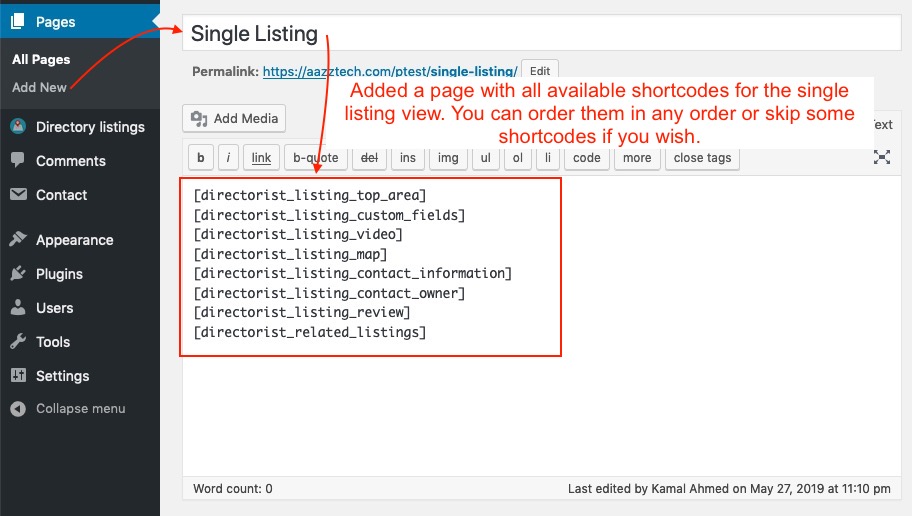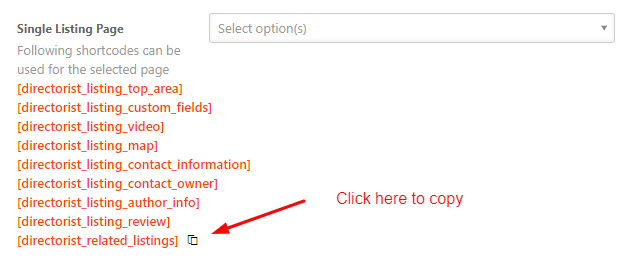 Check out the screenshot below and see how each section is marked with the related shortcode. Each shortcode will display the marked area/section. So, you can use any of them in any order.

Directorist shows single listing using theme's single.php file by default. Additionally users can use Directorist's custom template in order to maintain maximum user experience.