Stripe Gateway Settings
Go to the Gateway Settings Tab and Configure the following settings:
Active Gateways: Active gateways will be displayed in the checkout page. Check the Stripe Gateway in this field. Your users now will be able to pay using the Stripe Gateway.
Default Gateway: You can show Stripe as the default gateway in the checkout page. The default gateway will be selected by default. Select the Stripe Gateway in the Default Gateway Dropdown and save the changes. See the screenshots below.
Enabled Test Mode(Optional): No live/real transaction will occur if the test mode is enabled.
You must disable the test mode to collect payment from users on a live site by setting the "Enable Test Mode" option to "No".
Visit Directorist Listings > Directorist Settings > Monetization > Stripe Gateway page to customise stripe gateway settings.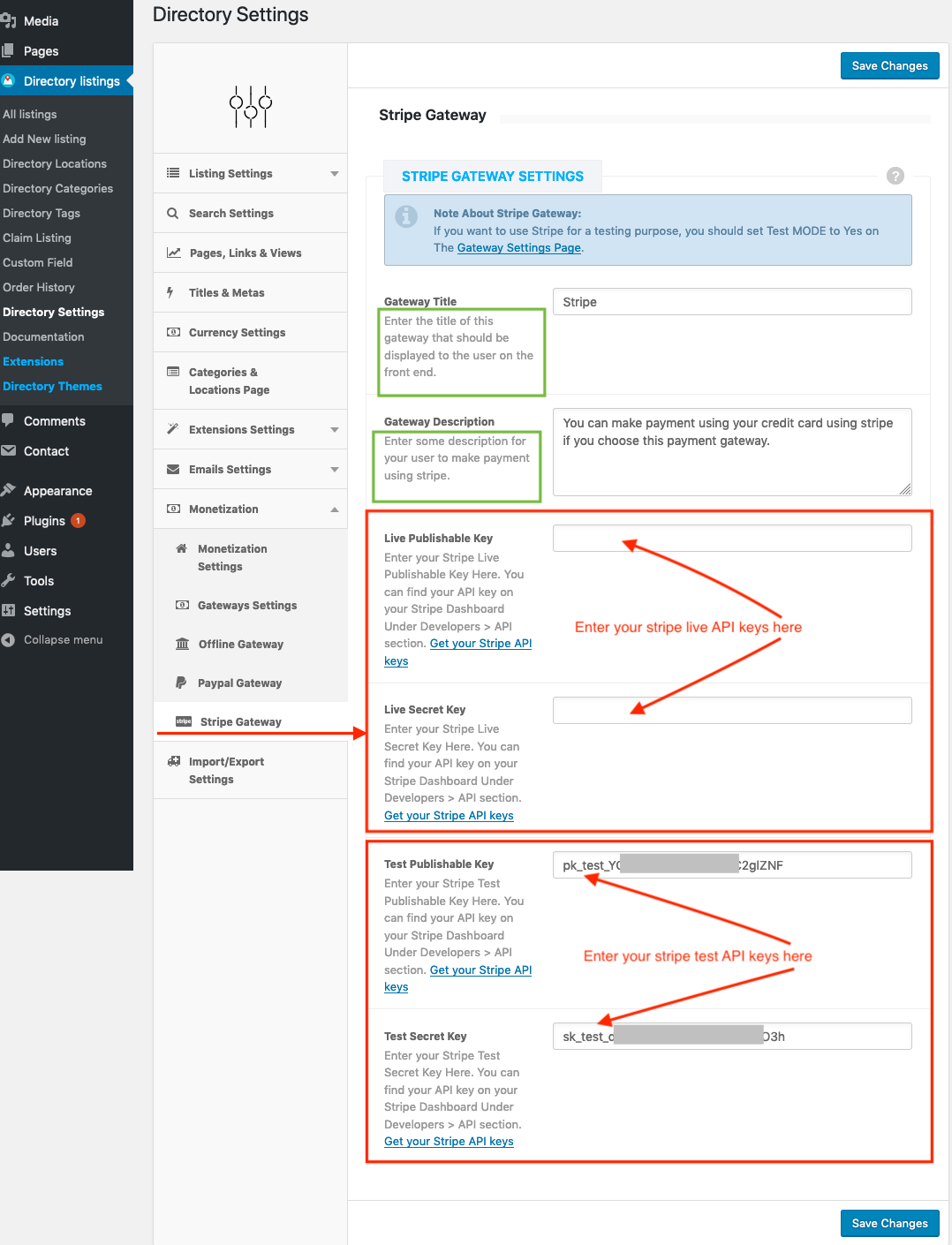 Customize the Title and description of the gateway. The title and description of the gateway will be displayed in the checkout page.
Gettings Stripe APIs keys
Go to https://dashboard.stripe.com/test/apikeys to get your stripe API keys and then enter into the Live and Test API fields as shown in the screenshot. In the screenshot, we have only used test API keys to test the payment integration. However, you must use Live API keys for live transactions. And do not forget to turn the test mode off in the directorist gateway settings page.