Product Overview
This extension adds a new feature to you site where user can post about their needs, and other user who can provide it can contact with him/her.
Users Can Post Their Any Kind of Need or Service
With this extension user can post for any kind of thing that he/she require such as phone, laptop, car, bike etc. or can ask for any kind of service that he/she need such as repairing service, medical service, tutor service etc.
Anyone can Search or Enquiry any Need Post to Give Solution
Users who has service to offer or has goods to sell can search for the posts to see if anyone need that kind of service or goods. If user find his/her desire client or customer then he/she can contact to him/her and negotiate each other.
Admin Can Customize The Form Field and Other Layouts
Admin can customize layout of post as he/she want. We provided a lot of customization option such as toggling the visibility of any module like Need Title, Budget Field, Needed on, changing column size of grid view etc. In this extension we gave ability to admin to structure the need posting form as he/she want, admin can create or remove any form fields of need posting form according to his/her need.
Service Provider can Connect with Service Seeker
When a service provider find a client or customer who posted his/her need then he/she can contact with him/her through contact form.
Boost Your Sell
If you are using Directorist – Pricing Plan extension, then you can focus a pricing package by keeping 'Post Your Need' as a special feature.
Screenshots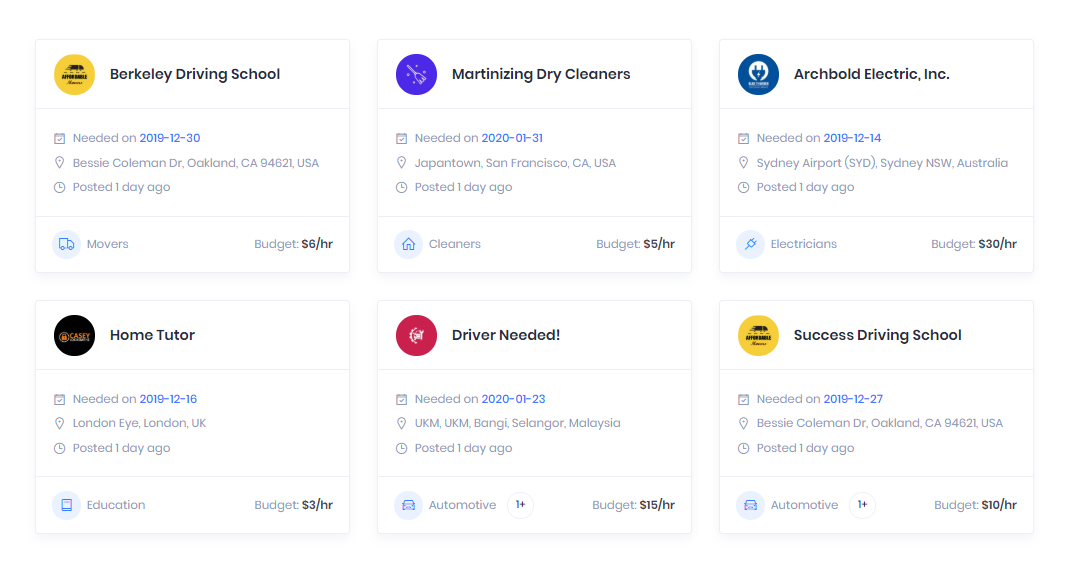 All Needs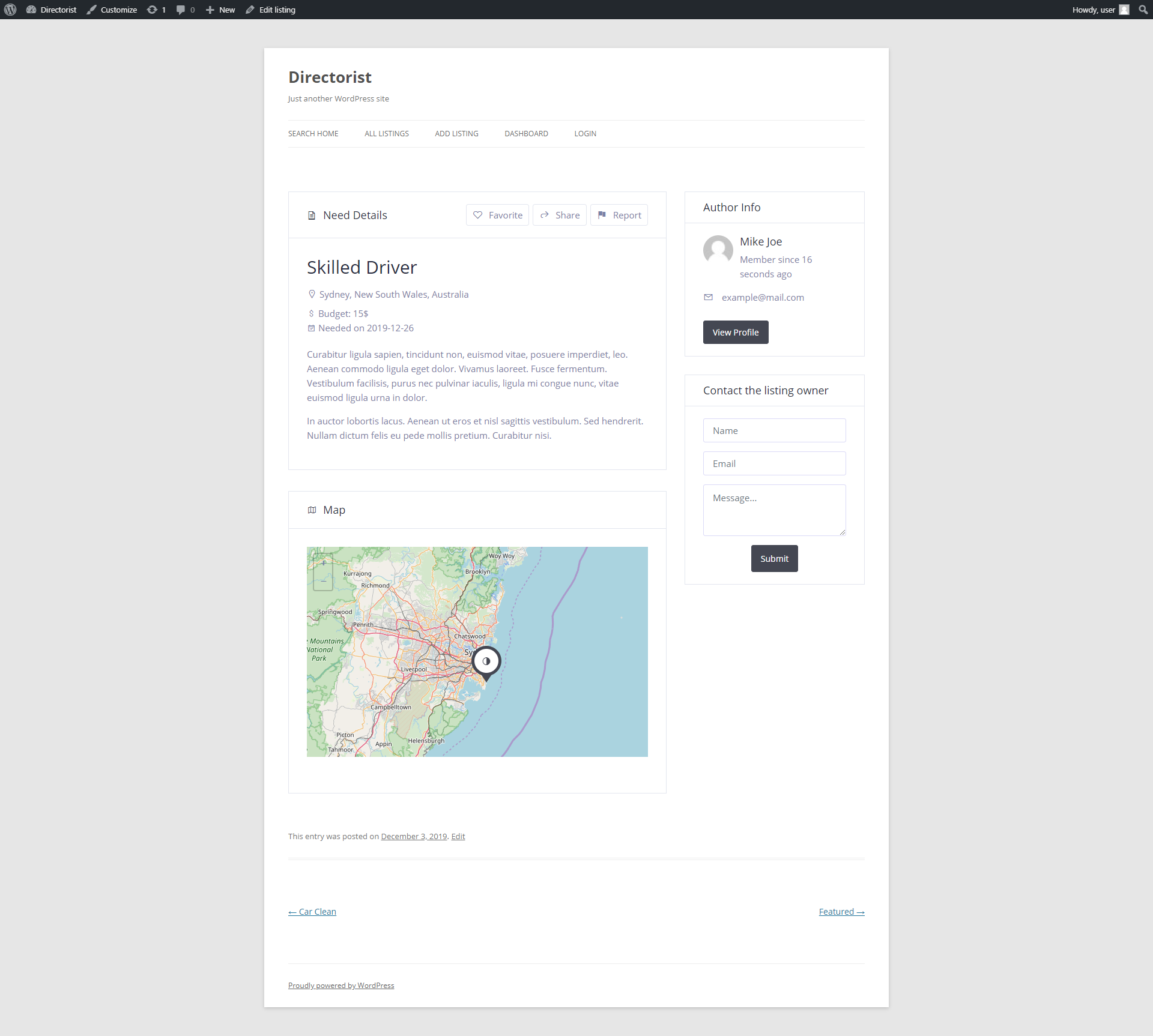 Single Need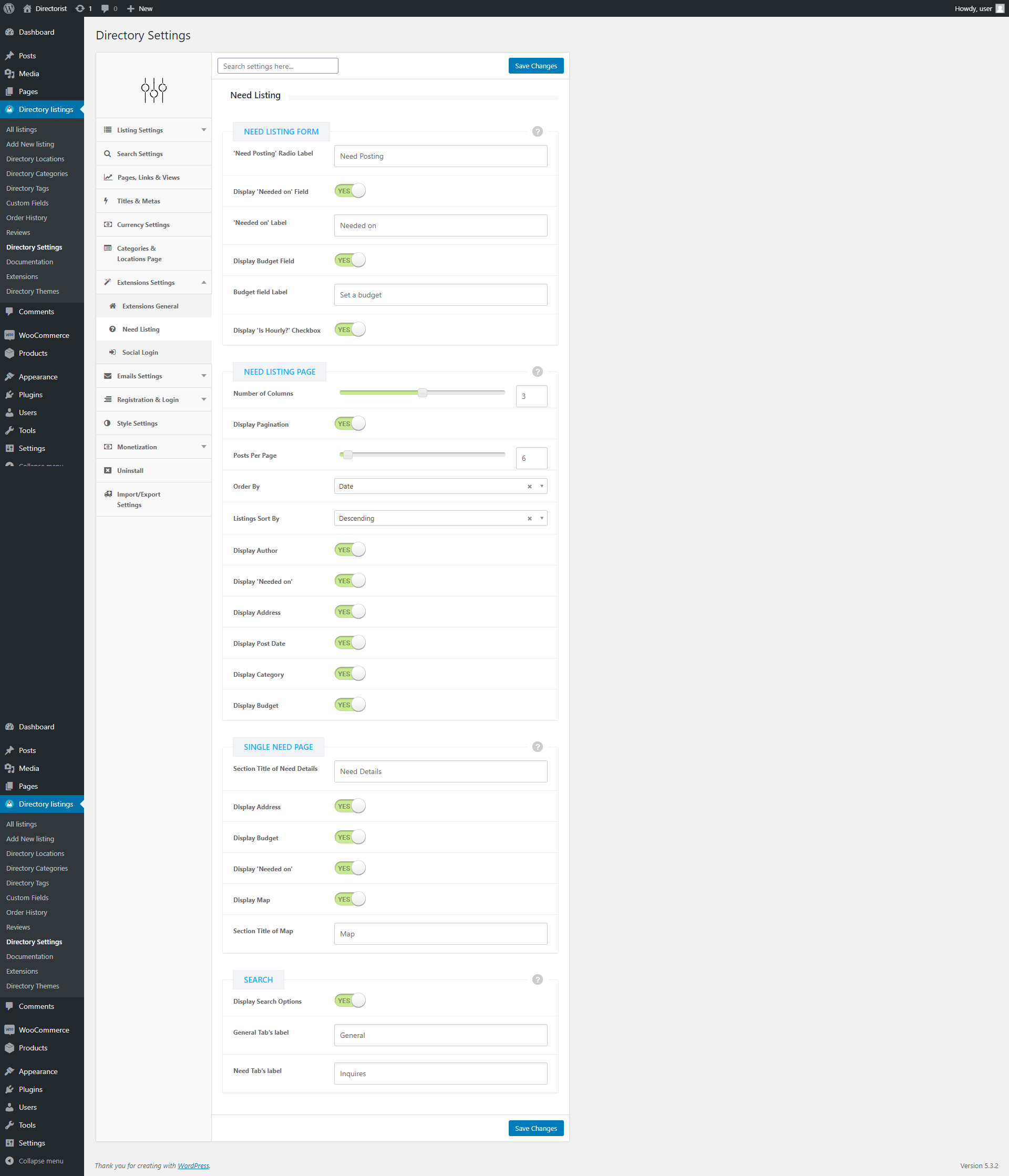 Settings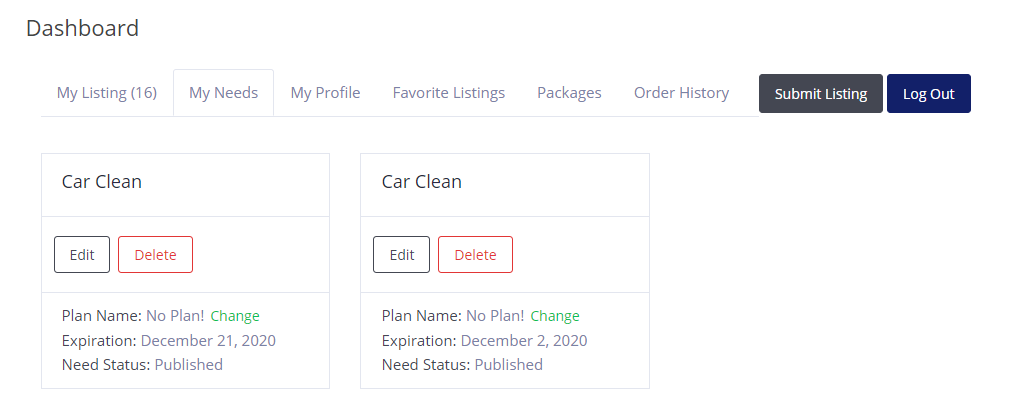 User Dashboard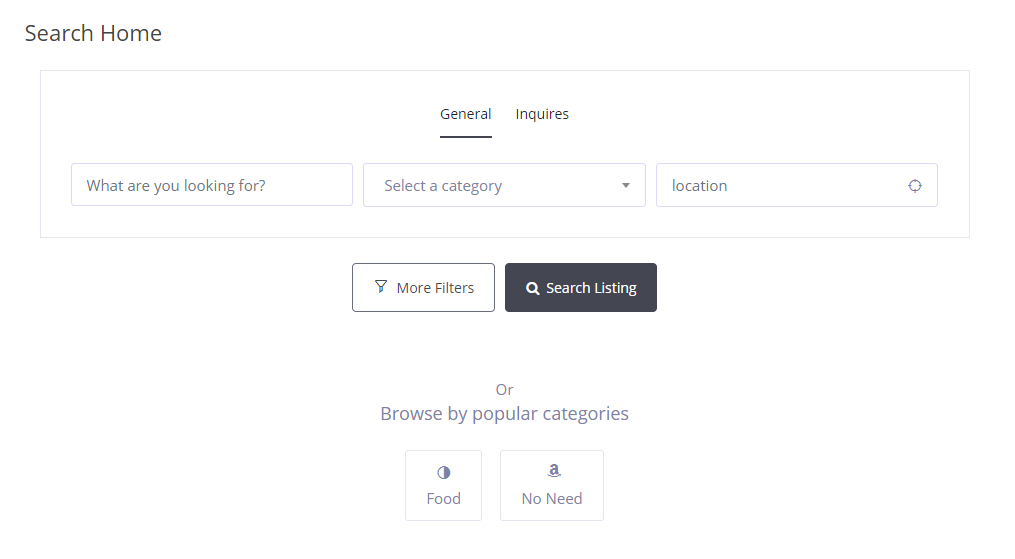 Search Box

Filtering Option for Admin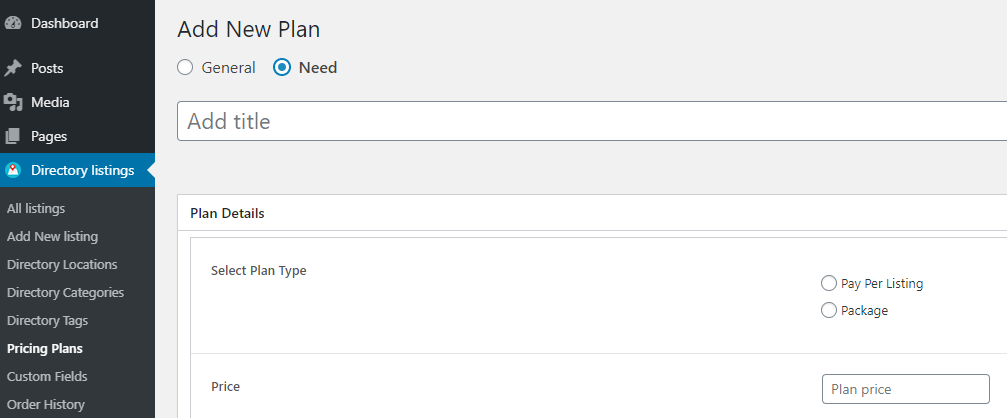 Integration with Pricing Plans extension
No Comments
Contact
Please
sign in
to contact this author.