Join Over 10,000 Happy Customers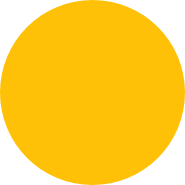 The BEST Classified & Directory Plugin!!!
This is by far the best classified plugin. I tried so many other classifieds plugins, but this one is quick to setup, easy to understand and works like a charm. Many useful ...
Next Level Support
The plugin works as expected and is far superior to the alternatives I checked out.The real selling point is the support. I had a few specific issues and
Highly recommended!
This plugin does everything I need it to do (and more)! The support staff is amazing. They are timely and thorough when helping to troubleshoot any issues that may arise. Highly recommended!
PERFECT PLUGIN!
This is a plugin that gives almost every essential feature for free! It's very neat, very easy to use and seamlessly adaptable to my website. 🙂 I love this plugin Also great support service!
A Surprising Adept Competitor in the Directory Market
I've developed many "directory" plugins and accordingly have used many solutions specific to WordPress. Recently I got a new call for help ...
Tried them all this is the best Directory Plugin
We've tried lots of plugins but directorist by far is the best one. There are bugs around filtering by tags tags allow multi-select when they should be single-select, and ...
Awesome Plugins, And incredible support
The directorist plugin works flawlessly and is the perfect implementation of a web directory. We have it set up with the DList theme and it is just perfect. Their team is continuously ...
Very Pleased
After a chaotic start with WP Job Manager and a theme off Envato that I fully regret, I stumbled upon Directorist and so far the support has been very quick and accurate. They took a bit ...
Easily the best directory plugin out there.
Directorist is easily the best directory plugin out there that balances user friendly functionality with powerful customization ability with beautiful aesthetics. Super happy that ...