Join Over 10,000 Happy Customers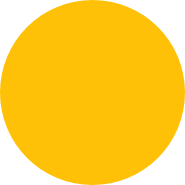 Best Plugin with Phenomenal Support
Director is the best solution for my needs. After testing three plugins, Directorist with all the extensions and integrations is the most co ...
Promising Directory Plugin with Outstanding Support
The Directorist directory plugin shows a lot of promise. Most of the basics are in place feature-wise and there's a strong roadmap availab ...
Amazing Plugin, Even Better Support
I simply cannot express my gratitude towards the developers behind Directorist: their plugin is amazing to start with, and they have repeate ...
Excellent Support. Professional Service.
I really needed a couple of added fields in DIRECTORIST to achieve a very specific objective. It took just 2 emails to have it all done in a ...
Great Customer support !
Team directorist are such perfect support that you just can't think of working with any other service provider. They always come to your rescue on time, and are very down to earth team
Excellent support
I'm still learning how to build with this product, so I'm still in awe of how many options there are. I think I'll be able to build a ...
Great Solution
Directorist has been perfect for my client and their support team was extremely helpful in customizing a solution for a unique request for my client. Thank you!
The best Directory plugin in WordPress
I have tried many plugins for my website. I noticed that the free version of Directorist offers some features that other paid plugins don' ...
Excellent product, I can't believe this plugin is FREE
While trying to develop directory site I was looking for different theme and plugin. I was looking for powerful, easy to customize and easy ...
Outstanding quality Plugin
After testing several plugins, Directorist is definitely the most complete, versatile and easy to use. In addition, the customer support is ...
Outstanding
This plugin is truly amazing! It has so many nice customization options and still so easy to use. Support is even better, the reply within a ...
Great Plugin / Excellent Support Team
This plugin has been very useful on my site. The support team is very responsive and super helpful with understanding and assisting with any issues you may have. Keep up the great work!
Great Directory Plugin – Flexible with Top Support
I can hardly believe this is a FREE plugin – very easy to use, flexible and powerful, and the support was incredible! I searched around f ...
Awesome Service and Support
Great team of people. I first got pre-purchase assistance from their online chat. Very knowledgable and fast response. After purchase, I was ...
Great Looking Directory & Customer Support
We have a list of small business owners that we wanted to highlight, and we were looking for a new directory plugin. We got multiple recomme ...
I just love this plugin. The free version has everything I need.
I have been using this plugin for about 8months. During this 8 months, I have been researching other plugins just to know whether there is s ...
The Best Directory Plugin in the market
This is a great product, coupled with great customer service/support. Directorist has all the features you may need to build a fantastic dir ...
Amazingly customizable and flexible directory solution – awesome support!
Amazingly customizable and flexible directory solution – awesome support! i have tested many many plugins in this area and i have to say; ...
Brilliant plugin and amazing support team
I can't rate this plugin and the development team enough. The best plugin if your looking to host directories and build a business. I have ...
Easily the best directory plugin out there.
Directorist is easily the best directory plugin out there that balances user friendly functionality with powerful customization ability with ...
Great plugin, very pleased
After a chaotic start with WP Job Manager and a theme off Envato that I fully regret, I stumbled upon Directorist and so far the support has ...
Awesome Plugins, And incredible support
The directorist plugin works flawlessly and is the perfect implementation of a web directory. We have it set up with the DList theme and it ...
Tried them all this is the best Directory Plugin
We've tried lots of plugins but directorist by far is the best one. There are bugs around filtering by tags tags allow multi-select when t ...
A Surprising Adept Competitor in the Directory Market
I've developed many "directory" plugins and accordingly have used many solutions specific to WordPress. Recently I got a new call for ...
PERFECT PLUGIN!
This is a plugin that gives almost every essential feature for free! It's very neat, very easy to use and seamlessly adaptable to my website. 🙂 I love this plugin Also great support service!
Highly recommended!
This plugin does everything I need it to do (and more)! The support staff is amazing. They are timely and thorough when helping to troubleshoot any issues that may arise. Highly recommended!
Great plugin, next-level support.
The plugin works as expected and is far superior to the alternatives I checked out. The real selling point is the support. I had a few speci ...
The BEST Classified & Directory Plugin!!!
This is by far the best classified plugin. I tried so many other classifieds plugins, but this one is quick to setup, easy to understand and ...