Directorist VS Toolset Directory: Who Takes The Edge?
10 mins read
Directorist vs Toolset Directory, oh my! A classic quote may come to mind "A flower does not think of competing with the flower next to it, it just blooms." What happens when you cross a Directorist & Toolset Directory? Do they ever get in fights with their features, costs, and usability? Who would win? Curious to see how they stack up against each other?
Practically speaking, Directorist & Toolset Directory, both belong to the directory niche however they differ in many temperaments like features, costs, and many more. But one thing we can assure our audience is that these two powerful directory solutions have made their names with lots of appreciation in the field. In this case, choosing a directory solution out of them for a new project might be confusing, and we truly understand your hassle. So, we have decided to share with you everything we know about two of the most popular directory solutions in the directory niche.
In the following lines, we will cover all the differences and similarities between these two directory solutions so that you can choose your desired one. Let's set the ball rolling on.
Before Moving Further, Let's Have Some Words About Toolset Directory & Directorist
Directorist is a multidirectory free plugin developed by team wpWax. You can use this directory plugin to create any type of modern directory with amazing features. Unlimited custom fields, Advanced search filter, Advanced form builder, and multidirectory facility, all these temperaments make this directory solution stand out of the box.
Toolset Directory is another powerful directory solution in the directory niche. This plugin helps you to create a directory website without writing a single line of code. That is, creating/managing custom post types, taxonomies, and fields, and then display that content on the front-end of your site.
Great Customers Around The World
Testimonials of people who love Directorist
"This plugin does everything I need it to do (and more)! The support staff is amazing. They are timely and thorough when helping to troubleshoot any issues that may arise. Highly recommended."
"This is by far the best-classified plugin. I tried so many other classified plugins, but this one is quick to set up, easy to understand, and works like a charm. Many useful features are included in the free version and paid add-ons offer much more for a small price. The support is done by the best and quickest team, I've ever experienced for a free plugin!"
"Directorist is easily the best directory plugin out there that balances user-friendly functionality with powerful customization ability with beautiful aesthetics. Super happy that I went with Directorist!"
I've developed many "directory" plugins and accordingly have used many solutions specific to WordPress. Recently I got a new call for help from another business that was using the Directorist plugin. I hadn't run across this plugin before so was a bit leary at first. My biggest concerns: Configuration Directory systems have oodles of options that can take a developer a lot of time thus costing clients a lot of money. Bad directory systems waste clients' money; not this one.
Configuration options are well organized and understandable. Payment Flow It just works, right out of the box. In my case, Stripe was the go-to. Image Handling The Directorist plugins gives ample options for displaying listing images. The support I had one issue with my client's setup that was baffling and wasn't sure if it was due to the plugin or externally caused by PHP version, memory limits, Apache configs, etc. Hopping over to the Directorist website their support was instantly available online and solved the issue; did my job for me so THANK YOU!
Testimonials Of Toolset Directory
"It's been incredible to watch the progress that the Toolset team has made since I jumped aboard in 2012. Your product has made it possible for my company to excel at building custom-designed WordPress websites for both the front-end UI and the back-end administration. Thank you so much!"
It looks like I invested in the right company when I bought your software. The toolset is amazing!
Feature Comparison Table
In case you have very little time on your hand, then having a closer look at the chart will save your time and you will get an overview of these two directory solutions to reach the culmination of your buying point.
| | | |
| --- | --- | --- |
| Features | Directorist | Toolset |
| Launched | 2017 | 2012 |
| Price | Free | Starts at $69 |
| Drag & Drop Editor | ✓ | ✓ |
| Social Sharing Options | ✓ | ✓ |
| Front-End Submission | ✓ | ✓ |
| Translation Ready | ✓ | ✓ |
| Location or Zip Code Search Functionality | ✓ | ✘ |
| Support Team | ✓ | ✓ |
| Contact Information | ✓ | ✓ |
| One-click Theme Install | ✓ | ✓ |
| SEO Optimized | ✓ | ✓ |
| Elementor | ✓ | ✓ |
| Gutenberg | ✓ | ✓ |
| WooCommerce | ✓ | ✘ |
| Gravity Forms | ✘ | ✘ |
| Ninja Forms | ✘ | ✘ |
| | | |
| Forms+ | ✘ | ✓ |
| WooCommerce Subscriptions | ✓ | ✘ |
| WooCommerce Bookings | ✓ | ✘ |
| WooCommerce Payment Gateway | ✓ | ✘ |
| WooCommerce Product Vendors | ✓ | ✘ |
Directorist Vs Toolset: The Similarities (The Ties Triumph)
As we mentioned earlier that both Directorist and Toolset are powerful directory solutions and more surprisingly, there are a number of features that highlight the potency of these two directory solutions. Let's bring them into the interface with words.
Custom field
Custom fields are a type of metadata that allows you to add custom data to your posts and pages in a more convenient way. They also allow you to add custom fields as search filters to get the best results. With a bucket full of luck, both directory solutions come up with this feature and you can add custom data to your posts and pages using either directory solution.
Front-end submission
The frontend submission system in a directory website allows visitors to submit their listings, renew/change plans, manage listings, and maintain a business without accessing the admin panel. This is really interesting!
No less than fabulous, this feature takes on the shadows of both Directorist & Toolset Directory. Meaning that the users of both directory solutions can add and manage their listings with the utmost possible ease.
| | | |
| --- | --- | --- |
| Features | Directorist | Toolset |
| Frontend Listing Submission and Management​ | ✔️ | ✔️ |
| Guest Submission | ✔️ | ✔️ |

Modern, customizable & trending design
A directory solution can reach the hearts of its users when it subsists on modern, customizable, & trending design. More fortunately, both directory plugins can boast of this feature.
Amazing customer support
We believe that no business can sustain a long without the proper customer support. In fact, poor customer support drives a business to collapse or irreparable losses. Incredibly enough, the support team from both directory solutions is always agile not to leave any room for customer complaints.
Powerful search & advanced filter
Powerful & advanced or custom search filter allows your users to search listings based on a large number of criteria like custom fields, tags, price range, etc. along with default text field, category, and location fields to elevate the search experience to a greater level. In this feature, both Directorist & Toolset gets on the same rail with a few variations.
Developer-friendly
Any developer-friendly tools make a positive vibe for the developers. The more a tool is developer-friendly the more conversions it will get. With no doubt left, we found both directory solutions more friendly for all levels of developers. In fact, the whole system is constructed with clean codes, making both of them shiny and affable for developers.
| | | |
| --- | --- | --- |
| Feature | Directorist | Toolset |
| Developer-friendly | ✔️ | ✔️ |
CSV Bulk import
It is a compelling user-friendly system that simplifies the migration process by letting you import thousands of listings from a CSV file. Thanks to the team of both directory plugins who brought this amazing feature to the plugins.
| | | |
| --- | --- | --- |
| Feature | Directorist | Toolset |
| CSV Bulk Importer | ✔️ | ✔️ |
WPML integration
It helps you to make your directory sites multilingual more conveniently & efficiently by switching your directory website from one language to another. Fortunately, both are showered with this integration to make any directory website multilingual.
Live chat
Live Chat is a feature that allows visitors to contact business owners immediately and easily. Moreover, it builds strong trust between business owners and customers. Luckily, both Directorist and Toolset Directory come up with the Live Chat feature. Hence, in this feature, no one is a frontliner.

Source: Reve
How Directorist Differs From Toolset (The Ultimate Evaluations)
In the above lines, we have drawn the similarities between the Directorist & Toolset Directory. Now, we will epitome the differences between these two directory solutions in the lines to come. Let's get cracking.
Free vs premium
The majority percent of directory website owners look for an option that can help them to reduce the investment cost. In this case, choosing the free plugin to build a directory website will work like a magic in the initial stage. Here on this ground, Directorist overshadows Toolset Directory. Normally, the core version of Directorist is totally free while the Toolset isn't.
Availability of mobile app
Bringing your directory business beyond your website is within the realm of possibility with a mobile app that encrypts your directory business. The team Directorist has already introduced a mobile app that is compatible with both Android & iOS. However, we didn't have any speck of a mobile app in the Toolset Directory even on its roadmap.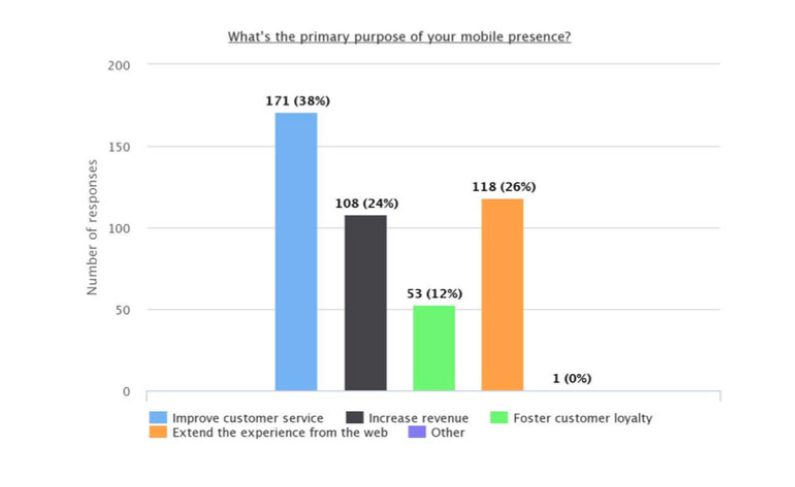 Source: clutch
Multi directory facility
A subdirectory within a directory is possible when it has multi directory feature in place. Sincerely speaking, this feature allows a user to expand his/her business arena even without enlarging the volume of investment cost. Now, if you choose Directorist then you can enjoy multi directory feature. On the flip side, Toolset Directory lacks this feature and you cannot create multi directory website using this directory solution.

Announcement feature
You might want to post an announcement about recent developments in projects that you're affiliated with, awards, course-related updates, a new book or article releases, associated news items, etc. The announcement feature will enable you to post and manage the announcements that you would like to publish on your site.
Interestingly, Directorist comes with this feature which you won't find in Toolset Directory. And, this feature is something where the Directorist takes the edge.
| | | |
| --- | --- | --- |
| Feature | Directorist | Toolset Directory |
| Announcement Feature | ✔️ | ❌ |
All Authors feature
All the authors are the owners of listings. All Author feature allows you to bring all the listing owners under an umbrella. Thus, a listing owner finds another listing owner easily. Meaning, that you are building out a staff directory, member directory websites. Users can browse through the authors. For example, you build a "hospital directory". Mount Elizabeth Novena Hospital is an author and the listings under "Mount Elizabeth Novena Hospital" are doctors.
More fortunately, Directorist puts this feature on its table while Toolset stands in need of "All Author Feature".
WooCommerce multi-vendor plugin compatibility​
If you want to run a multi-vendor and directory business at one and the same time, then you need a directory system that is compatible with popular multi-vendor plugins like Dokan WC Vendors, WC Marketplace, WCFM, YITH WooCommerce Multi-Vendor.
Fortunately, Directorist has this feature whereas Toolset Directory lacks WooCommerce multi-vendor plugin compatibility.
Private directory
The private directory enables the option that restricts the websites' items and sections to the special users who come into the site by logging in with emails. And, it is definitely a wonderful way to enlarge the volume of your email list.
Being covered with this feature, Directorist towers over Toolset which runs short of the private directory feature.
| | | |
| --- | --- | --- |
| Feature | Directorist | Toolset |
| Private Directory | ✔️ | ❌ |
Schema ready
Schema markup is code (semantic vocabulary) that you put on your website to help the search engines return more informative results for users. So, Schema is not just for SEO reasons, it's also for the benefit of the searchers.
Directorist folks say on their roadmap that they are working on Schema markup and they will broach it up in the very near future. On the other way round, the Toolset directory lacks this feature and no speck of it comes on its roadmap.
Directorist Vs Toolset: Who would Take The Edge In a Battle?
We haven't been here to give judgments on which one is better. Instead, we have intended to roll out the similarities and discrepancies between the two simple yet powerful directory solutions out there in the directory niche. Now, the final discretion is to you. If you think you need a free directory solution with a bunch of sparkling features then Directorist will be a better option to install on your business directory website.
Needless to say, a smart business owner always looks for an option that gives him lots of benefits with little investment. If you are kind of a smart user, then you should look for an easier option that reduces your investment cost. That's it.
Wrap The Things Up
Thank you so much for reading this article to the end. We hope that you have already enjoyed the battle of Directorist vs Toolset Directory. Literally, both directory solutions are super performers in their respective fields. Now, it is your turn to give your preference to either of them.
Our recommendation would be like that "Spend less, Do Bigger" and this is universally true when you just start your business. However, you can move on to the bigger investment when you think you are matured well enough.
Finally, if you liked our posts, don't forget to subscribe to our blog so that we can notify you once any post is published. Directorist is now on Facebook, Twitter, and LinkedIn! You can also join the Directorist Community for sharing your thoughts and experiences relating to the directory niche. Come and join us to see what we're up to.