dList
WordPress Theme for Business Directory Listing
SAVE BIG by Unlocking All Premium Themes & Extensions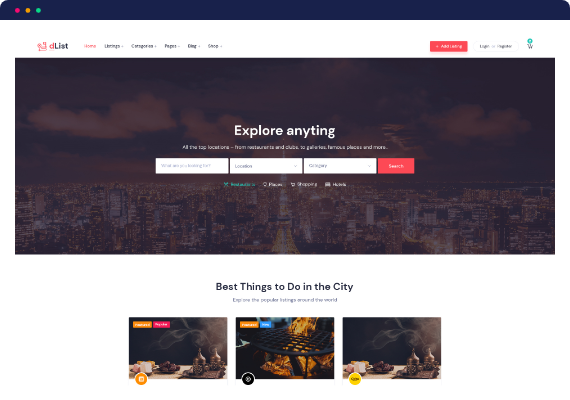 Product Overview
dList is a listing directory WordPress theme that provides immense opportunities to build any kind of directory or listing site. You may design pages on the front-end and watch them instantly come to life. dList pages are created using Elementor, a powerful front-end page builder. It really doesn't matter what kind of directory site you want to build. This theme provides you with all the resources to do that.
You will get a lot of features, that includes guest submission, pricing plans, claim listing, private content, advanced search, modern user dashboard, built-in SEO system, maps, custom fields, social login, translation and GDPR ready, WooCommerce and RTL Support and much more. Don't worry! You don't have to write pages of codes to activate them. In fact, you don't require programming skills at all! Build your website effortlessly with dList.
Scale to Millions
of Listings
dList is a highly optimized WordPress theme that can scale to millions of business listings ensuring low memory consumption and efficient query execution.
Well-optimized for scalability and performance

Minimal memory consumption

Rock-bottom database query execution time
CSV bulk Importer
dList offers a compelling user-friendly tool to simplify the migration process by letting you import thousands of listings from a CSV file.
Complete migration to dList in just a few clicks

Import thousands of listings or more in no time

Map any field types to Directory listing fields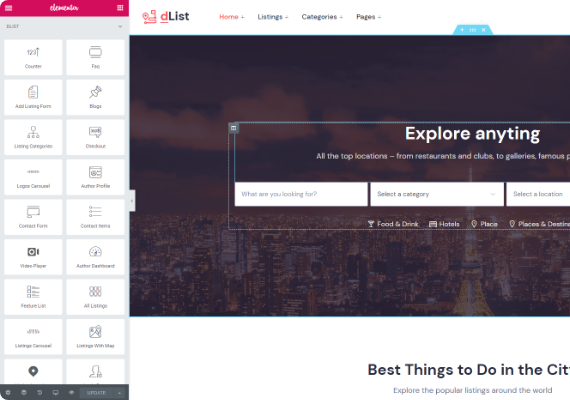 Elementor
Page Builder​
The theme provides amazing flexibility using Elementor Page Builder. You can build your site by real time live page builder. It's almost all you can control by a live builder.
38+ Custom Widgets
Simply Drag & Drop
No Coding Required
Single Listing Page
dList allows you to manage and configure a single listing page effortlessly on your directory listing websites. Enable/Disable sections based on your need, configure the listing slider and add attractive slider images.
Intuitive modern design
Leveraging custom fields
Related listing
20+ custom sidebar widget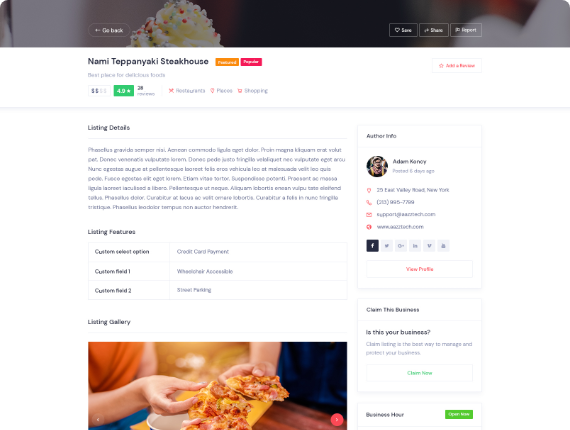 Develop a Fat-free Booking
System
Develop service or event-oriented booking system with scheduling functionality to hoist the possibilities of your business.
Restaurant Reservation

Doctor Appointments

Service Booking

Event Ticket Booking

Hotel & Apartment Renting
Versatile Ways to Earn Money from Your Business
dList supports a variety of ways to monetize your directory listing websites and get paid effortlessly.
Paid Listings
Listing submission can be monetized by creating listing packages, each of which includes different benefits.
Claim a Listing
You can charge business owners to claim their listings that're already on your directory listing site.
Featured Listings
You can make a way for the business owners for paying you to fix their spot at the top of the listings.
Rank Featured Listing
You can rank among all the featured listings if listing happens at a larger scale and get paid by the listing owners.
Pay Per Submit
Restrict users and charge them to submit a listing on your site.
Subscriptions
Generate a fixed and stable income by charging business owners on a regular basis in order to renew their packages.
Powerful Search and
Advanced Filter
The dList advanced filter lets your users search listings based on a large number of criteria like custom fields, tags, price range, etc. along with default text field, category, and location fields to elevate the search experience to a greater level.
Filtering using numerous fields to yield
accurate results

Geolocation and nearby listings

Radius distance search

Add custom fields as search filters

Search widgets with 14 different filters

Highly customizable filters for each type
Multiple Mapping Source
dList provides a flexible mapping source offering Google Maps and OpenStreetMap to help users to find their desired service.
Use the most popular and versatile mapping platform for free with limited quota provided by Google.
A free easy-to-use mapping platform to display location and use map features without the need for Map API.
Private Messaging
System
dList comes with smart private messaging/chatting system, that allows the visitors to contact business owners immediately and easily. It will help the business owners to skyrocket their sales and level of customer service.
Easy to use instant messaging system

Help to satisfy user's demand

Provide a way to quick address the issues and fix them
WooCommerce
Ready Store
dList is WooCommerce compatible. We adjust the design in such a way so that your online shop will look amazing!
Complete design integration with WooCommerce

Customize shop pages to suit your requirements

Seamless & efficient cart & checkout process
View Shop Demo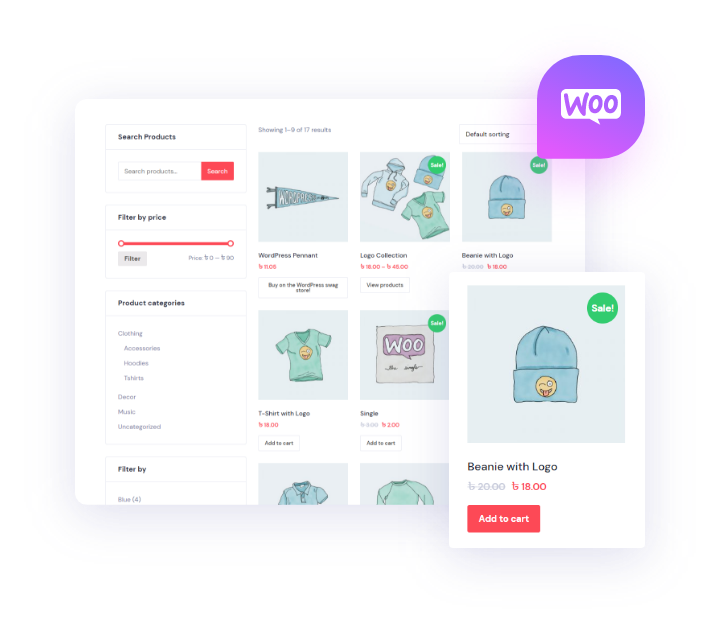 Built-in Checkout and
Popular Gateways
The built-in checkout system includes offline and online payment systems, where admin can offer recurring
payment option.
Allow Stripe integration

PayPal integration

Local bank transaction
Modern User Dashboard
dList allows you to have an intuitive modern dashboard that enables you to interact through your site in the best way possible.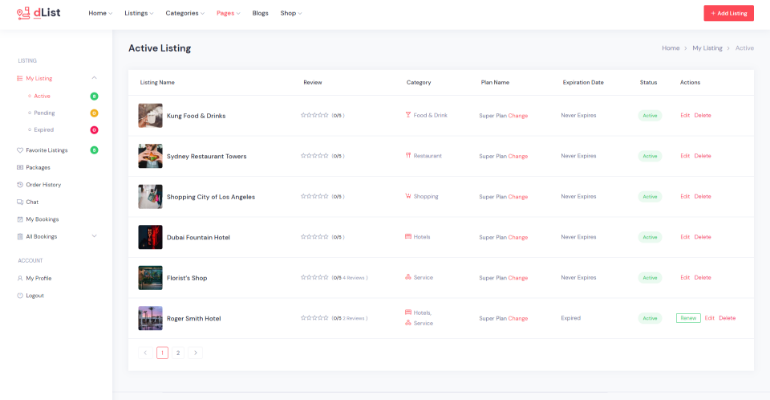 Wait! Not Finished Yet
Take a look at the more features provides dList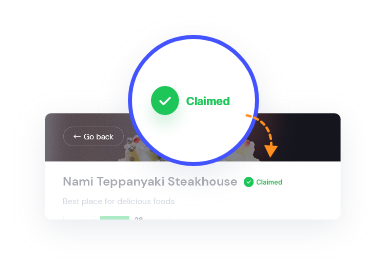 Paid Claim and Verified Listing
As a business owner, you can claim and verify with the site-admin to establish ownership.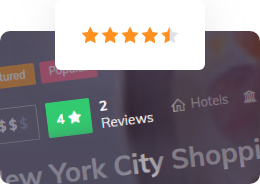 Rating & Reviews
A star based reviews & rating system is available, which the owners can approve/disapprove.
Private Directory
Selected items and sections of the theme can be displayed for special users only.
Guest Submission
As a visitor, you can act like an author or reviewer without logging in using the guest submission option of dList.
GDPR Ready
Get dList WordPress directory listing theme and make your website GDPR flexible for business owners.
Operational Hours
dList allows you to show the operational hours and active status according to the time zone map.
Email Notification
You can generate custom-made emails and send it to your customers to notify about different updates and promotional offers.
Schedule Task
As an admin, you can schedule the time frame after the submitted listings will be expired.
Save & Bookmark
You can save and bookmark something even as a visitor, so that you may go through it later in your suitable time.
Custom Badges
Numerous kinds of badges are available that can be customized in order to manage listing profoundly.
Translation
Every single element of the theme can be translated in various languages.
RTL Support
RTL support available to build directories in both directions.
Spam Protection
Google ReCaptcha protects your forms from spam and other malicious activities.
Social login
Users like you can login using their google and facebook accounts.
SEO Optimized
A deadly combination of built in SEO optimizing system & Yoast SEO integration is used here.
Customer Showcase
Explore successful websites created with Directorist and get started right away.
Frequently Asked Questions
Take a look at the FAQ section and fix up all your confusions
Can I cancel my license at any time?
Yes, you can cancel your license at any time. No questions will be asked while you cancel but we would highly appreciate it if you will give us your feedback mentioning the reason for cancellation. So that we can improve the product in the later version.
Do I need to renew my license?
Yes, you need to renew your license yearly if you're not a life-time user.
Yes, apart from special days, we do offer every now and then in a year depending on the situation.
So, what are you waiting for? Build amazing directory listing websites right now using
Dlist
Get dList Now