How to Become a Directorist Translator
3 mins read
The world itself is multi-lingual, so why should your directory website stick only in one language?
Using a quality WordPress directory plugin that is integrated with a language translator functionality opens up endless possibilities of your directory site to the entire world. It also expands the area of accessibility of your websites to a greater audience that benefits both your user experience and your organic traffic.
To make your directory website multi-lingual, you can use any third-party plugin or you can use any directory plugin that has the inbuilt capacity to become a translator of a particular language. This article will guide you on how to become a translator of a giant directory plugin named Directorist and make your directory website multi-lingual. Before going into the guide, let me show the benefits of being a site as multi-lingual.
Benefits of Translating a WordPress Directory Site?
Translating your directory site isn't just some selfless endeavor. Still, translating has some real advantages for any type of site. Let's take a close look at the two most significant ones:
It Improves SEO Opportunities – If you see the total competition in the English SERP, you would find it pretty fierce. But what about Spanish? Or German? Or heck, even Bangladeshi (that's where I live!)? Monetizing international traffic through translating your site is a great way to open up a wide range. of scope for your directory website. Marketers like Neil Patel tried this very strategy and received a massive 47% increase in organic traffic.
Provides Better Accessibility – We live in a global village. Just because someone doesn't live close to your country doesn't mean they will not be interested in what you're offering. Translation not only makes your site more accessible to these people, but it makes it easier to convert them into customers.
Apart from these two very benefits, you can certainly come up with other benefits as well, but those are the main two you should be gunning for the translation process. Let's move to the guideline part.
How to Become a Translator for Directorist
You can help your community by localizing Directorist very easily by being a Driectorist translation. If you are wondering how to do that, here is how you can follow this step-by-step guide to make it happen. In this article, I'm showing the 2 different ways to become a Directorist translator.
Method 1
Step 1: To start the process, first of all, you need to Register on WordPress Forum.
Step 2: Go through the guidelines so that the moderators do not flag your account for breaking a rule.
Step 3: Select a locale and click on contribute translation.
Step 4: Navigate to the plugins tab then look for Directorist.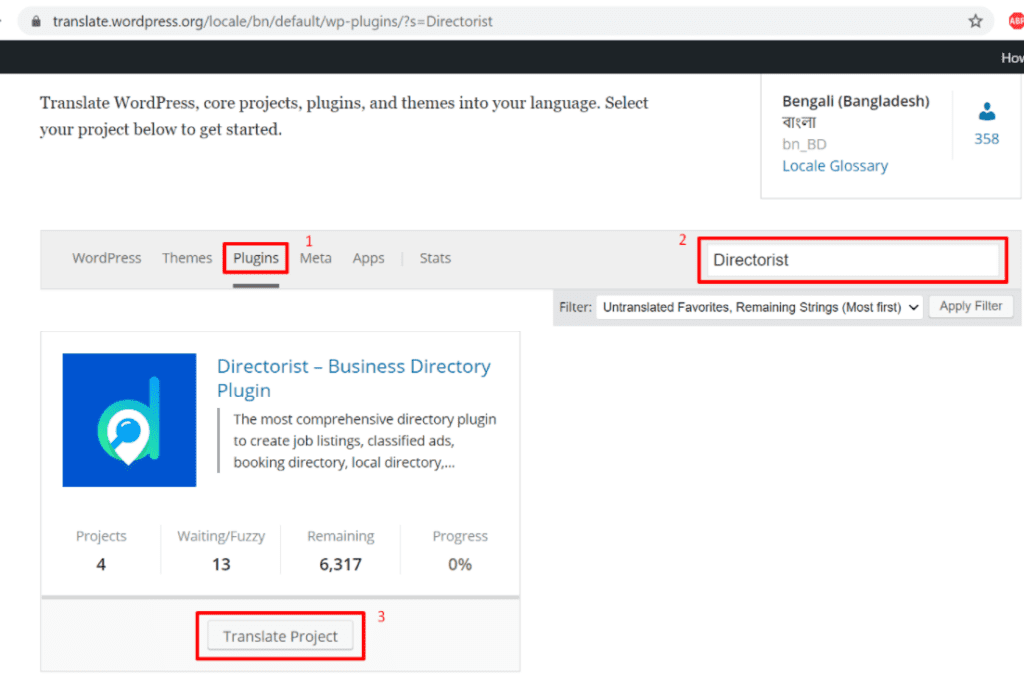 Step 5: Select stable latest release.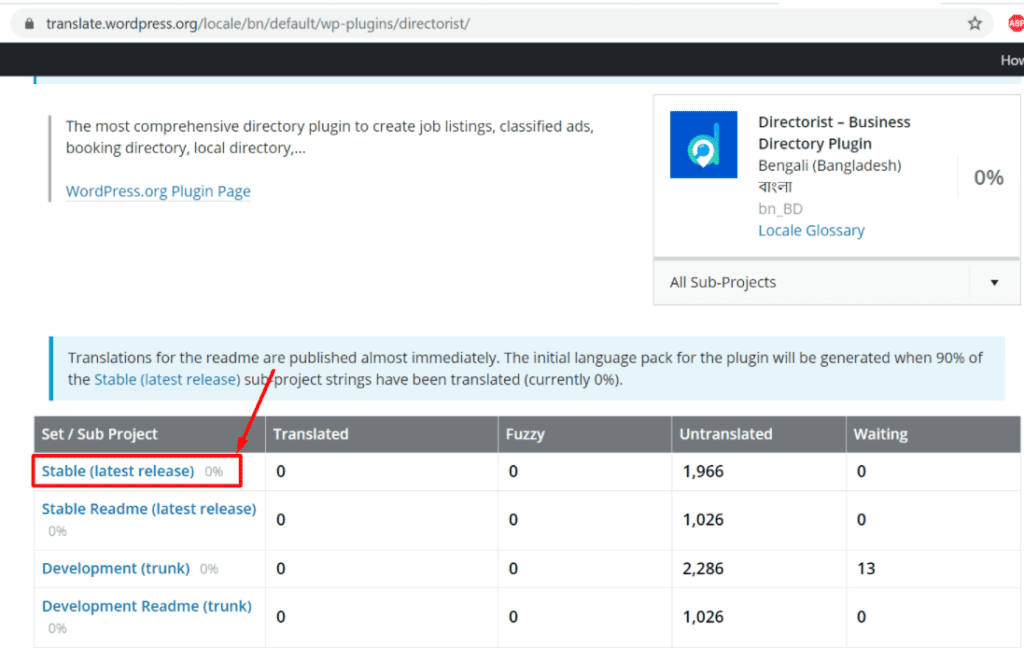 Step 6: Click on details then enter your preferred string and suggest: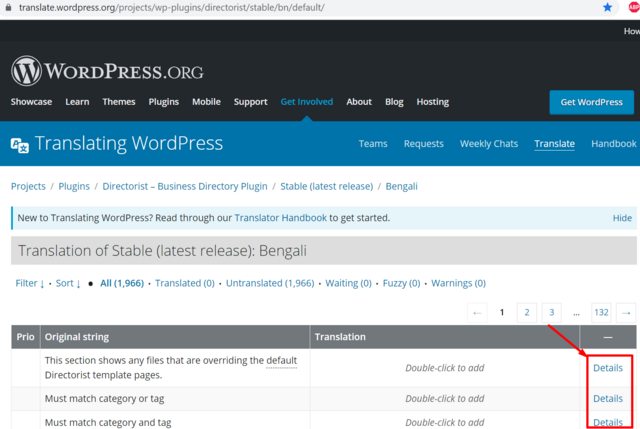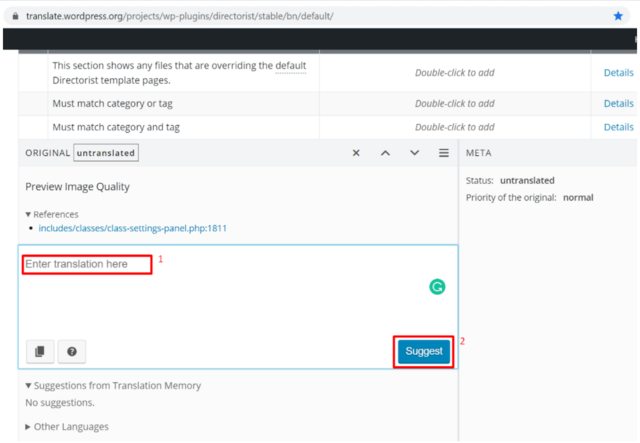 Step 7: Translate the strings one by one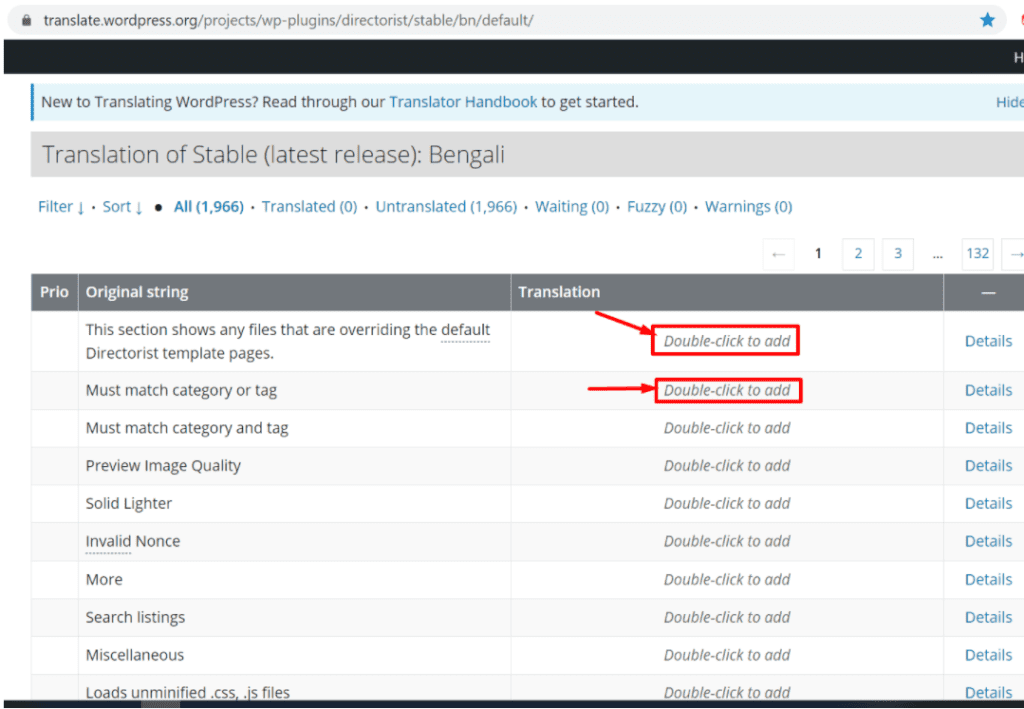 Method 2
Step 1: The first thing you need to do is Register on WordPress Forum.
Step 2: Go through the guidelines so that the moderators do not flag your account for breaking a rule.
Step 3: Translate the strings of Directorist using Loco Translate/Poedit. We have stable guidelines to make it happen.
Step 4: Select a locale and click on contribute translation.
Step 5: Import the Portable Object (.po) file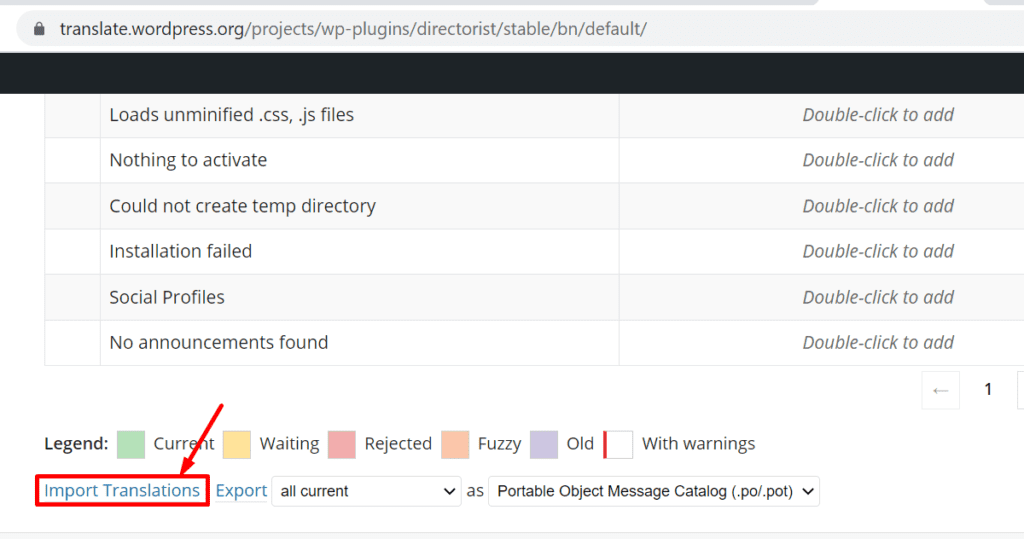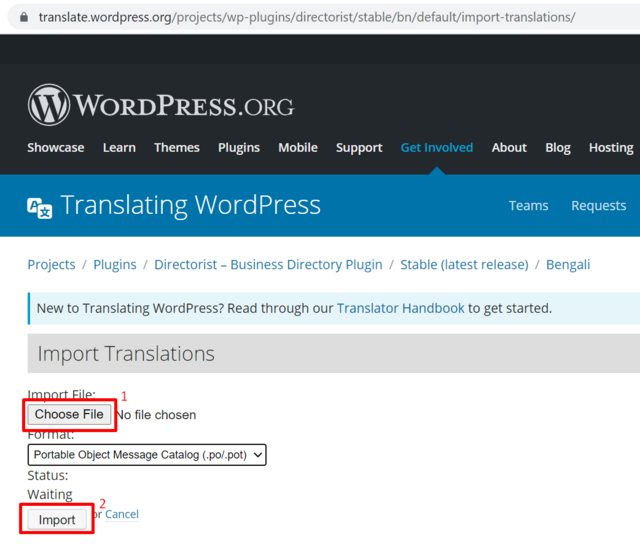 These are the two ways you can have to become one of the valued translators of Directorist. A human translator would be the best suited for editing a machine translation to protect against the worst errors.
When choosing the right translation solution for your directory site, you should prioritize clarity beforehand. For pages like sales or other conversion-focused pages, a professional human translator is crucial. Machine translation is enough for regular content pages of your directory website.
I hope, this article helped you to understand better the whole translation process in terms of Directorist plugin. You can be one of the contributors to the WP community by translating Directorist. If you have anything relevant to share, please, feel free to leave a comment below.