WordPress Hosting Guidance for Making Faster & Safer Directory Listing Websites
9 mins read
Are you looking for a WordPress host that can accommodate your growing blog or website? No matter what your website or blog is about, you need to find the right hosting service to speed it up. If you are using WordPress to power up your directory website, the need for a great hosting service becomes even much more crucial. That's because a directory website usually drives huge traffic. So, you must go for a fast hosting service provider.
In this WordPress hosting guide, we will compare the five best WordPress hosting services available in 2022. Thus, you will be able to decide which one is cheaper and which one is packed with features. In addition, we will also provide recommendations for which ones may be best for your directory listing websites.
What is WordPress hosting & why do you need it?
WordPress hosting is the online storage where all of your website data like images, videos, texts, user data, and other invaluable business data are stored. Be it a WordPress website or a non-WordPress website the admin must use a hosting service. This hosting service can either be self-hosted or SaaS-based.
When we talk about buying WordPress hosting we are actually talking about WordPress.org hosting. You need this hosting to store:
the database
images, videos, texts, and other files and folders
valuable business transactional data
You may confuse the hosting method of WordPress.com and WordPress.org as they are from the same founder, Matt Mullenweg. In WordPress.com, you will get hosting within the package and so you don't have to buy a third-party hosting service.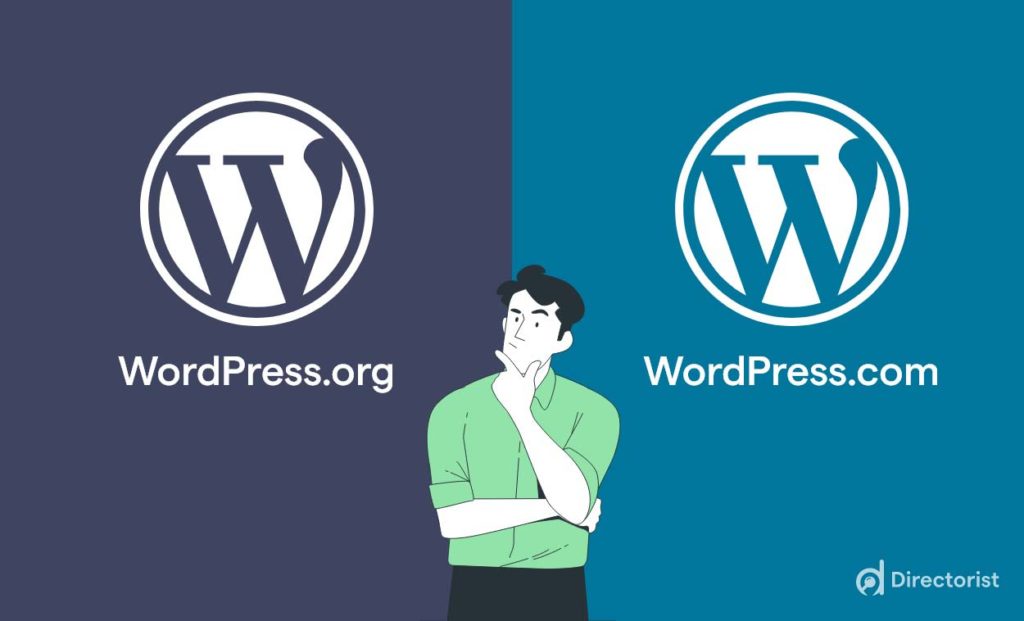 On the contrary, WordPress.org does not have a SaaS-based hosting service. Meaning that you will have to buy a third-party hosting service. But it does give you tons of effective features like you can see and edit its core codebase, customize it with free and premium themes and plugins, etc.
Related Article: WordPress Org Vs Com: Which One Is to Choose for Your Directory Business in 2022?The Importance of a Great WordPress Hosting
When people think of hosting, they often think about the website or application they are using. However, if you want to create a successful business, you need a strong hosting platform as well. This is especially true for e-commerce businesses, which rely on reliable hosting to keep their online stores running smoothly.
Here are some reasons why good hosting is so important:
A good host can help your site load faster and stay more organized. Again, faster page loading speed is the pre-requisite for great SEO (Search Engine Optimization) score.
Having a reliable and up-to-date host will minimize the chances of site outages or data loss.
Good hosting can give you the tools you need to lower costs, increase efficiency and improve other business metrics.
A strong hosting platform makes it easier for you to focus on your company instead of worrying about technical issues.
A good host can even increase your site's search engine ranking.
With the number of web hosts out there, choosing one that fits your needs can be confusing. That's why we have taken it upon ourselves to help you find exactly what you need to run your business efficiently and effectively.
These are the general parameters to look at when considering any hosting service. While there are some features that might be more important than others depending on your site, you have to know what the hosting provider you choose is capable of and why these features are crucial.
I touched on some of these already, but let's have a closer look.
Important Parameters to Consider before You Choose the Best WordPress Hosting Service
Before you choose a hosting service for Your WordPress website, you should consider a few aspects. They are:
Speed
There is no doubt that the speed of a website is important. Visitors will leave if the site takes too long to load. Unfortunately, many webmasters don't realize how important hosting speed is until it's too late.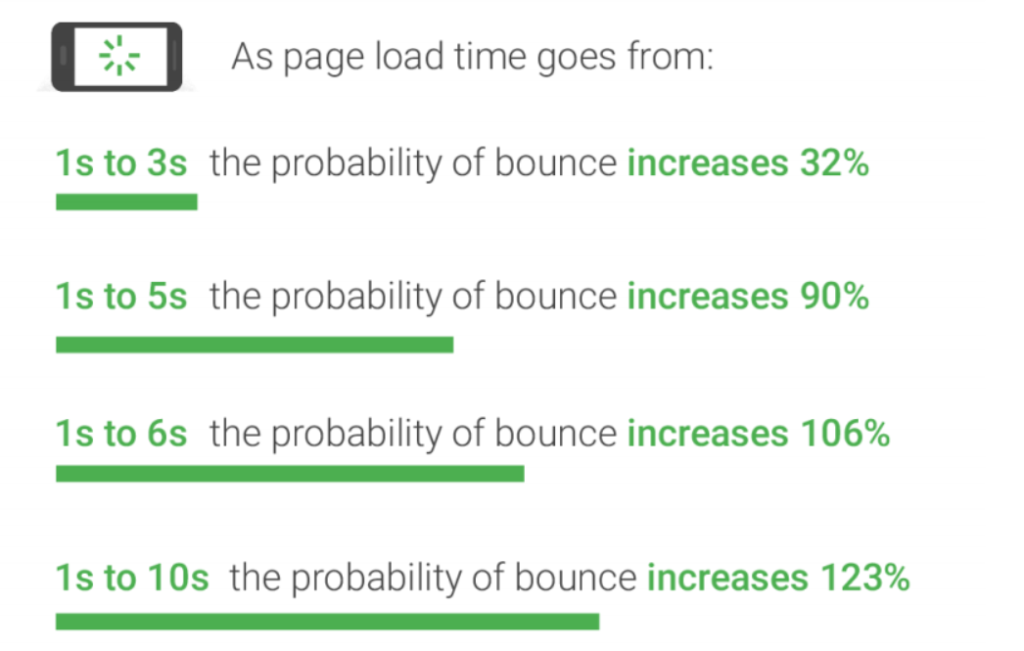 Here are six ways hosting speed impacts your website:
Visitors will leave if the site takes too long to load.
Poor hosting can impact SEO because search engines may rank a website lower due to slow loading times.
Slow websites can also lead to unhappy customers who may abandon your business altogether.
The slower the website, the more storage, and database requirements must be met.
All of these factors can lead to additional costs for hosting services.
The longer webmasters wait to address issues with their hosting, the more difficult it will be to rectify any problems.
make sure the hosting you are choosing is fast enough.
Backups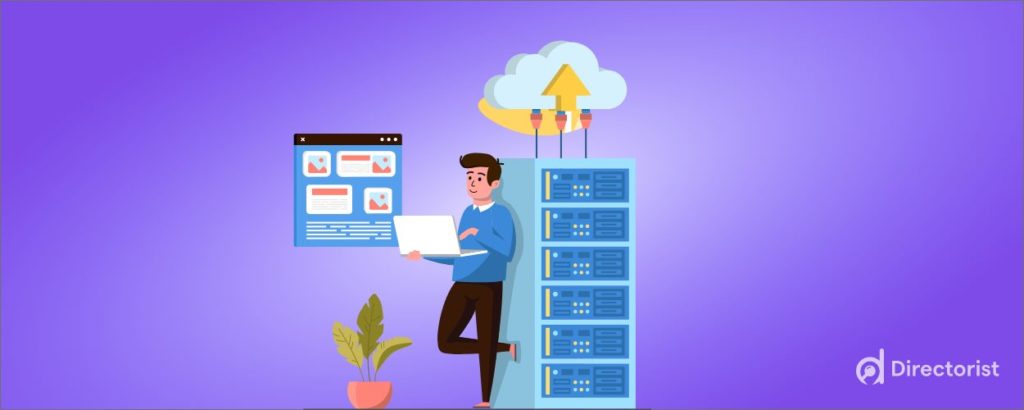 Website hosting is one of the most important aspects of a website. If your website's hosting goes down, your visitors are likely to experience trouble accessing your site. It's important to have a backup plan in place for your website, in case something happens that prevents you from using your host's default web server.
One way to do this is to pick a web hosting provider that offers inexpensive website hosting with built-in backups. A good web hosting platform will let you access the control panels to create a backup, which will be stored on your account's hosting server.
Security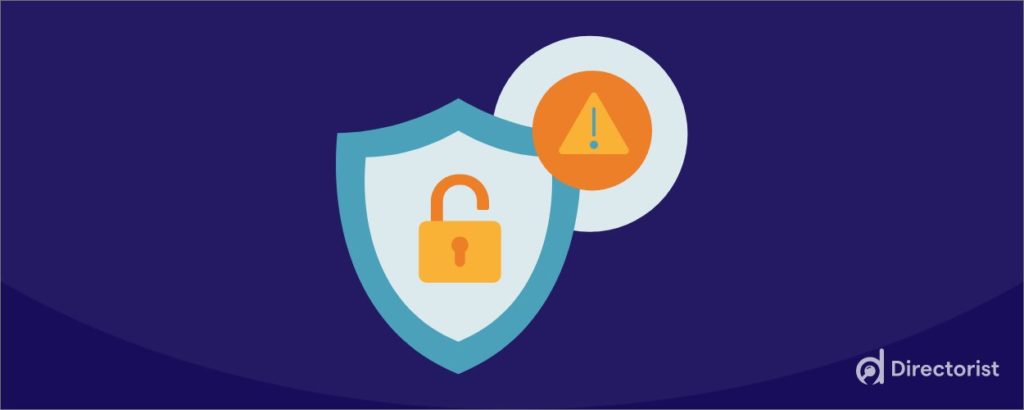 When you are choosing a WordPress hosting service be sure to look for features like malware scanning, daily backups, automatic updates of the WordPress core version, and much more.
Please keep in mind that the more your hosting provider cares about the security of your website, the less you will have to worry.
Related article: The Ultimate WordPress Security Guide for Directory Websites – Step by Step
SSL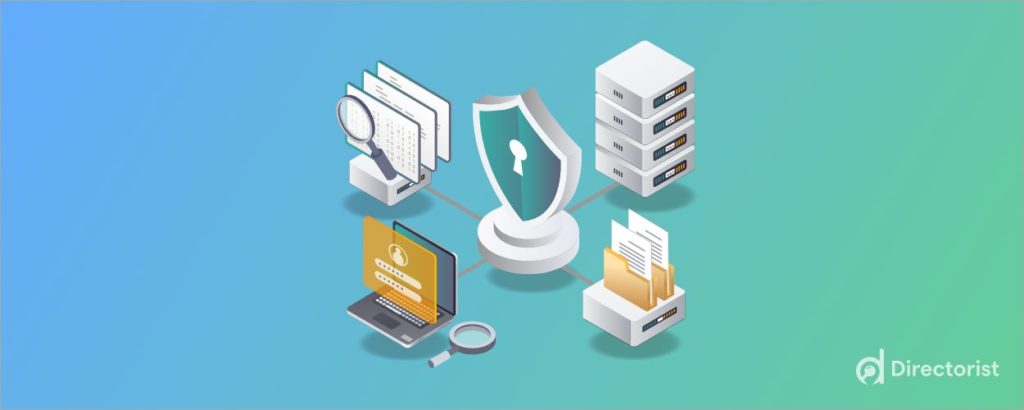 SSL certificates are important for ensuring the credibility of your website because they provide an extra layer of security for your users. What an SSL certificate does is encrypts all the sensitive data that a user inputs making your website more trustworthy.
Wondering how to know if a website is protected with SSL? Well, an SSL-protected website's URL will begin with "https:// " and a padlock sign will appear before it.
So, if your website has SSL certificates, your users will feel free to enter their email, passwords, and other sensitive data. It will eventually help your business grow faster.
Caching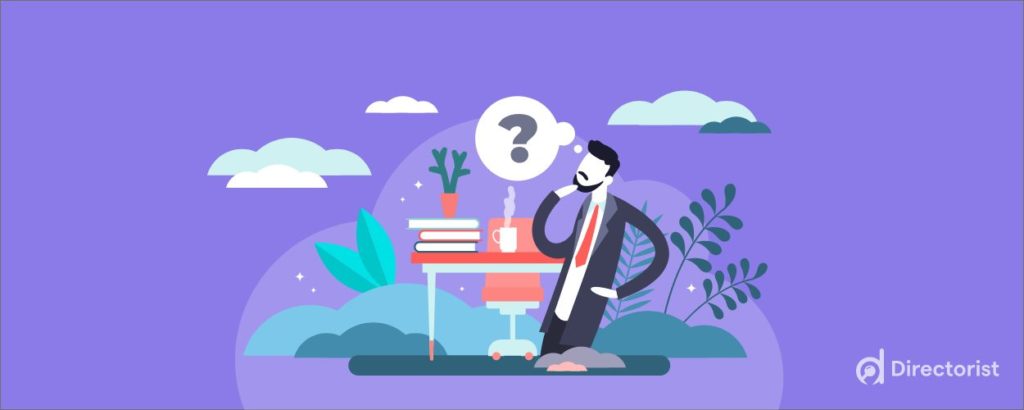 Website caching is the act of storing a website's content on a user's computer in order to improve the performance of the website. This is done by marking certain pages as "cacheable" and storing a copy of those pages on the user's computer.
When the user visits the cached version of the page, their computer can access the page much faster than if it had to request it from the original website. Therefore, make sure your hosting provider comes with this feature.
Support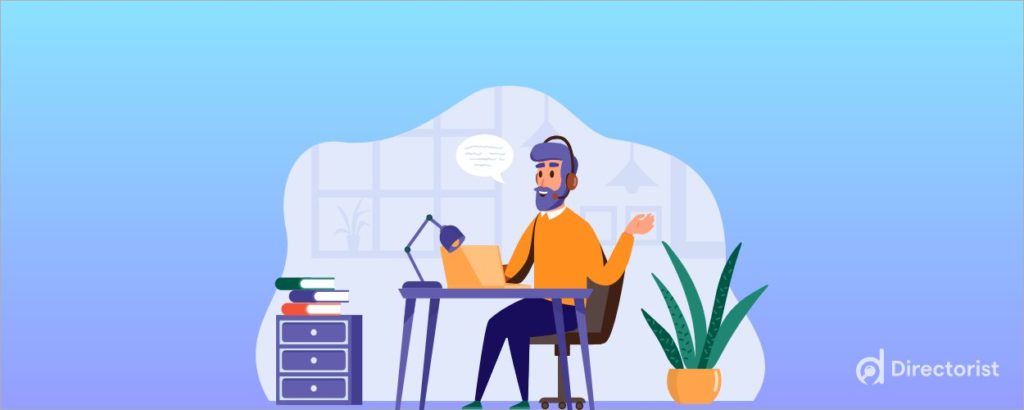 This is a more obvious parameter, but not less important. If anything goes wrong, you have some questions, you need help – it's crucial that there are professionals who can help. Most providers will offer 24/7 support, but there are some who are known for fast and reliable support. So if you're a beginner, fast and approachable support is critical.
Uptime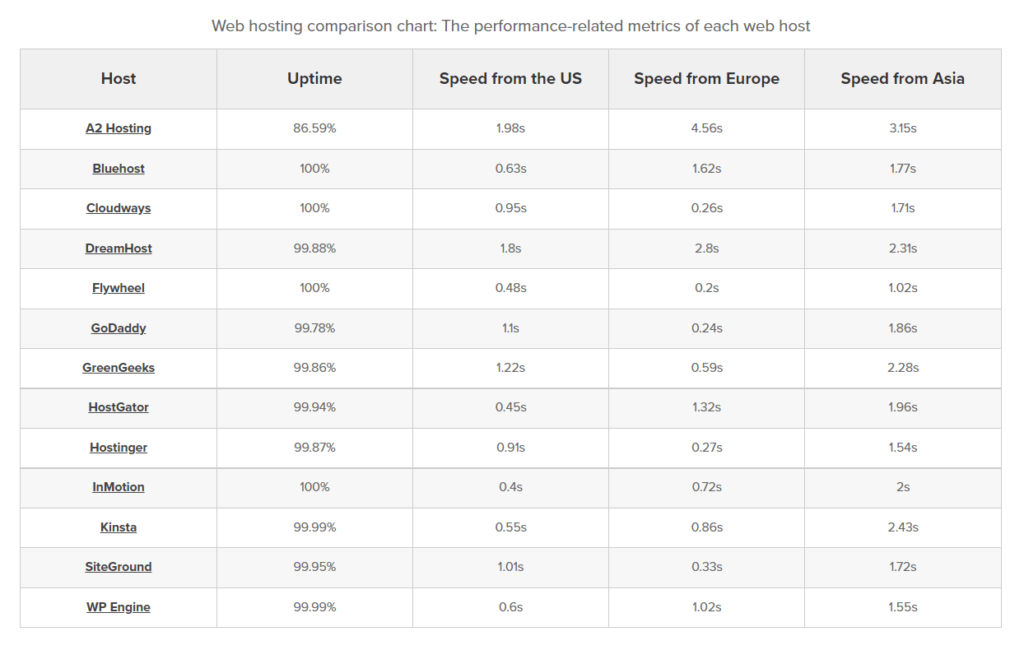 A reliable hosting company should be able to provide customers with a minimum of 99.9% uptime. This is especially important for web hosts, as downtime can lead to lost traffic, lower customer satisfaction ratings, and lost business.
If your site goes down due to downtime, it will be difficult for you to attract visitors and visitors may also get frustrated by not being able to access your site. If your site is down for an extended period of time, the ranking of your website will be affected and it will be hard for you to grow your business.
So, make sure the hosting you choose has great uptime.
Average Site traffic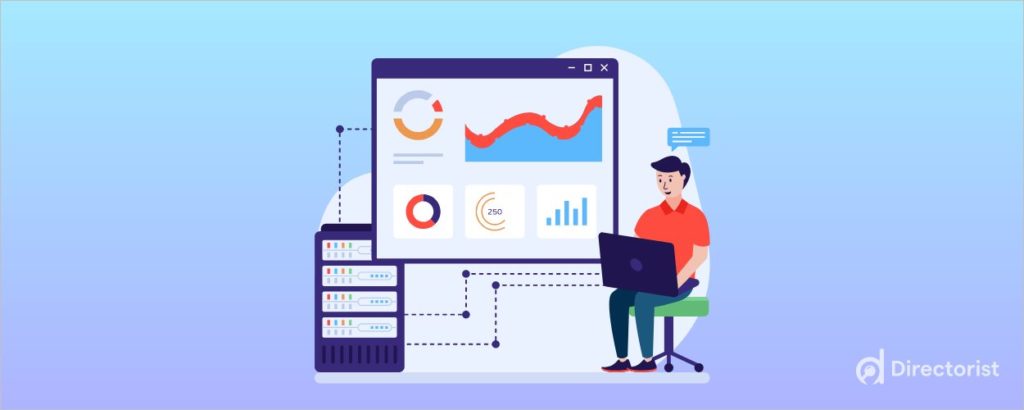 Not all pricing plans of a hosting provider can be equally efficient to handle large number of traffic. So, make sure that the hosting provider is capable of handling the amount of traffic your website is pulling. To know the exact site traffic, you can find many tools like Google Analytics, Similar Web etc.
Automatic WordPress and plugin updates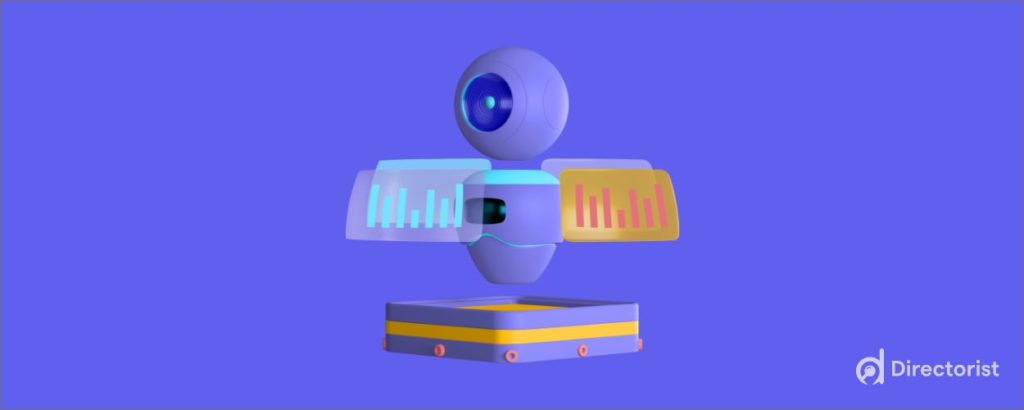 Before you choose a hosting service, you should check whether it updates WordPress and its extensions. If the hosting provider does it from their end, it will be good for your website's security. However, updating themes and plugins or the WordPress core can also cause conflict. So, your hosting provider must take a backup before they update your website.
A look at some popular WordPress hosts for Your Directory Website in 2022
WordPress is a popular content management system that can be used for a variety of sites. In 2022, here are some popular WordPress hosts you may want to consider:
Bluehost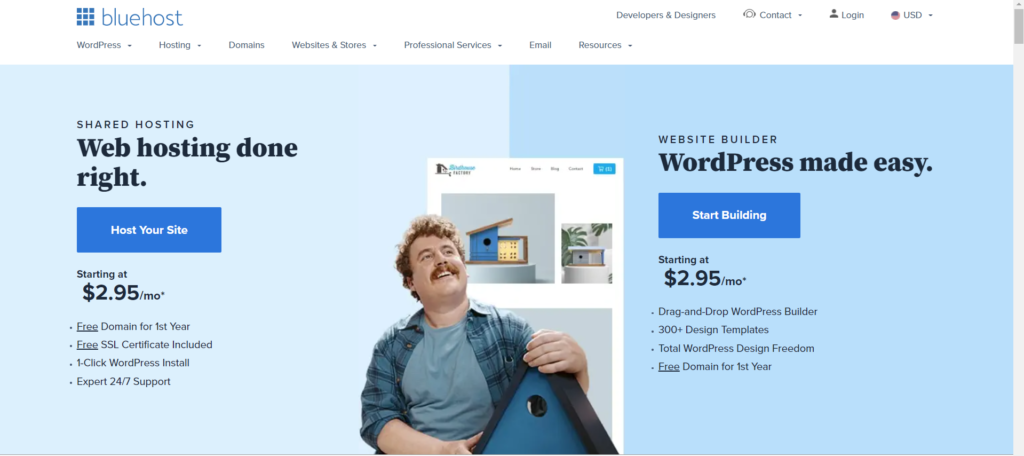 If you are a newcomer to hosting service, you can flat-out go for Bluehost which offers a free domain name, website email, and a host of other features. They have a separate hosting plan for WordPress websites which packs extra power. They have an excellent customer service team that is very helpful and they are always responsive. They will install WordPress from their end, so you don't have to worry.
Their basic plan starts from only $2.95 per month for a single site.
GreenGeeks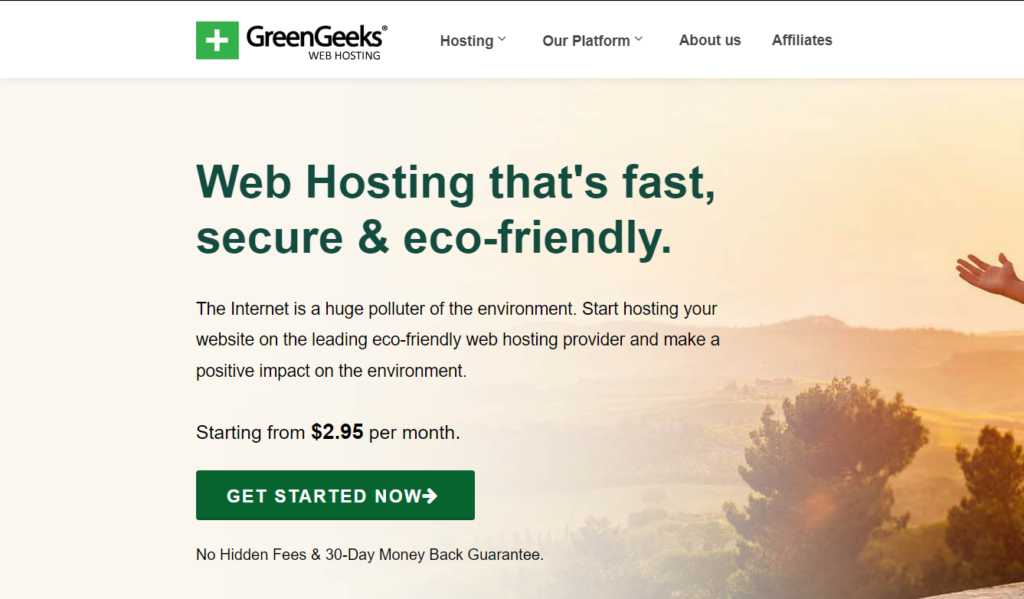 If you want to get a WordPress hosting service provider who works for the betterment of the planet's ecosystem with tree plantation, this is it. GreenGeeks, as a hosting company has a wide range of options for WordPress and other types of websites. They have excellent customer service and very helpful representatives. They also have a free trial and can be super-responsive to issues that arise down the line.
You can pay only $2.95 per month for a single site if you choose their 3-year-based pricing plan.
Kinsta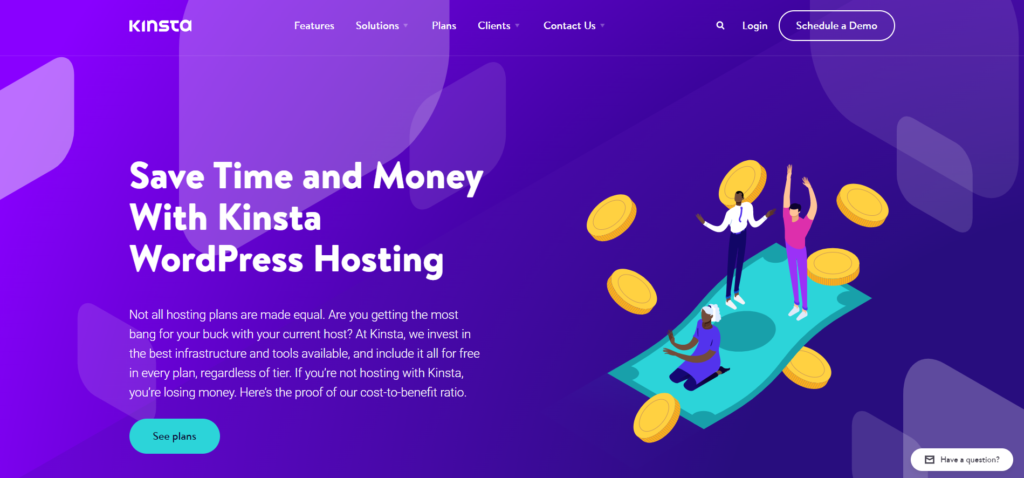 If you go for Kinsta, you will get the power of Google Cloud Platform which is a very large hosting platform. But you don't have to think about anything happening under the hood due to the intuitiveness of their service. They are really armed to tackle any amount of visitors hitting the server. They will back your WordPress website up and will provide great security.
Their pricing is a little expensive but it is worth it. Their starter plan starts from $35 per month for a single site.
Cloudways

Cloudways is one of the most popular hosting companies on the market. They offer a wide range of options, from unlimited storage to powerful tools for managing your site. Among the most popular is their WordPress managed hosting. With this option, you can get all the benefits of a cloud-based service without losing control over your site. They offer 24/7 support and an excellent uptime guarantee. Cloudways also offers a variety of other services, including VPS hosting and shared hosting.
Their pricing starts from $12 per months.
WP Engine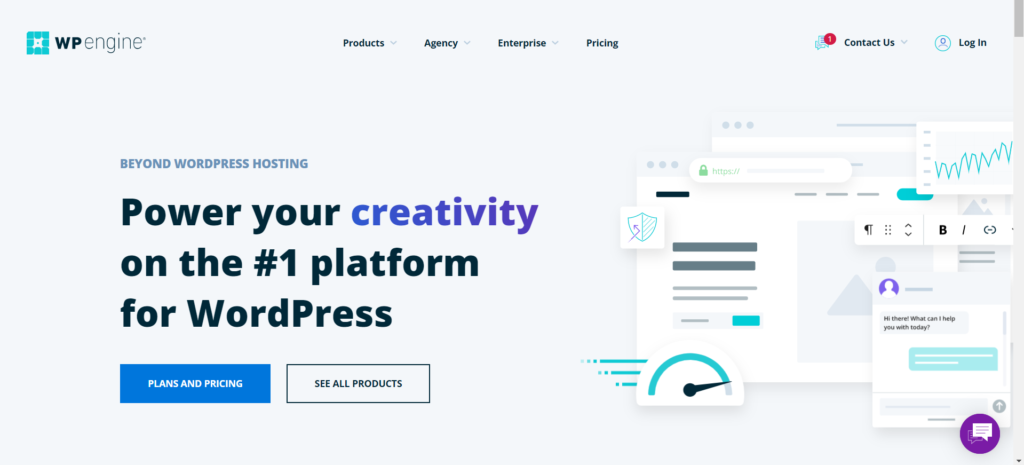 WP Engine offers reliable and affordable WordPress hosting services with daily backups, WordPress security, and last but not least excellent uptime. In fact, they have dedicated a lot of resources only to WordPress. They offer a free trial as well as several plans with varying levels of features. They have a support team that is very helpful with questions. They come up with four pricing tiers to choose from.
Their basic WordPress hosting plan starts from $20 per month which is for a single site.
SiteGround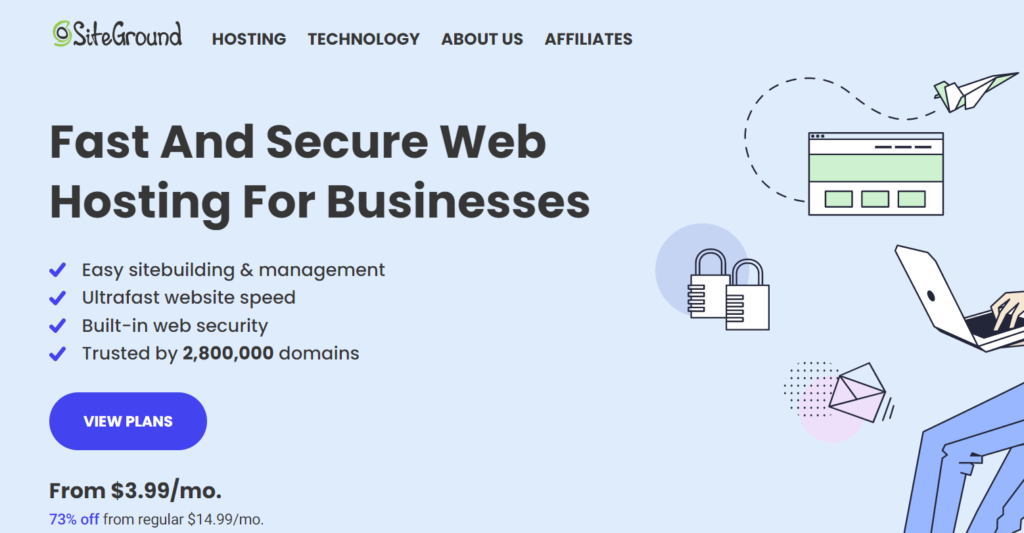 SiteGround offers a number of great WordPress plans and features. Their customer service is also very helpful, which makes them a great choice for hosting WordPress sites. This hosting company provides reliable and affordable WordPress hosting. They have a free trial as well as several plans with varying levels of features. They have a support team that is very helpful with questions.
If you want a starter WordPress hosting service at an affordable price this is the provider to go for. Their basic plan starts just from $3.99 per month for a single site.
GoDaddy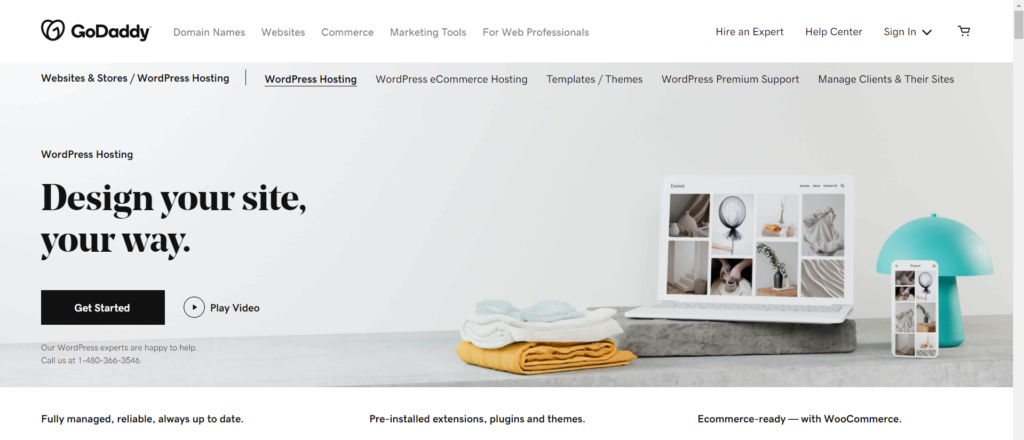 GoDaddy is known for its reliability and wide range of options and features. You will get a free domain, intuitive cPanel, and a bunch of server resources at a cheap rate. Their customer service is very helpful and they have a free trial which is great. The only disadvantage of their hosting service is that you will not get any SSL certificates for the cheaper pricing plans.
Their basic plan starts from $8.99 per month for a single site.
Now, It's Your Turn!
The hosting companies we listed here are certainly great in terms of their quality of services and the level of their uptime scores. Now, it's your turn to pick a plan that really fits your needs. We recommend you choose the one having an excellent uptime score, daily backups, and website speed optimization for your directory website. If you are already using one of these WordPress hosting service providers, feel free to share your experiences below.
If you liked our posts, don't forget to subscribe to our blog so that we can notify you once any post is published. Directorist is now on Twitter & Facebook! You can also join the Directorist Community for sharing your thoughts and experiences relating to the directory niche. Come and join us to see what we're up to.