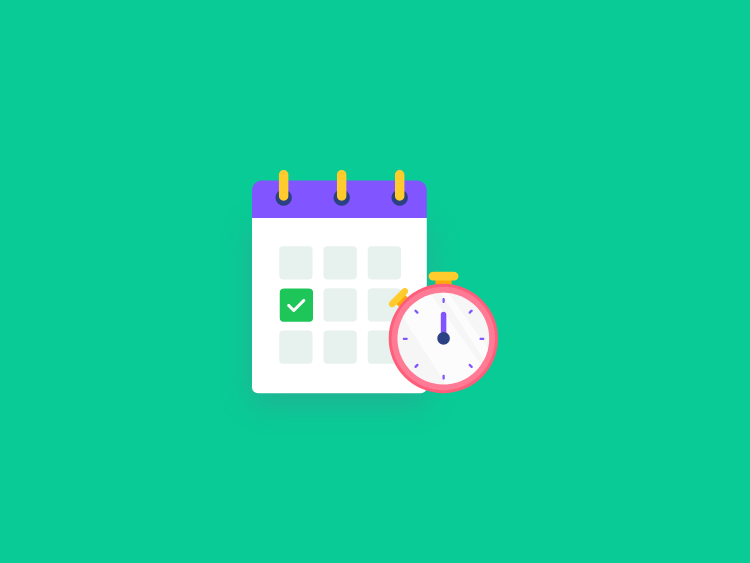 Product Overview
Do you want to set up an automated booking & reservation system on your site that saves tons of time for both you and your users in the long run? As a WordPress user, you must know how complicated it is to establish in a default WordPress based website!
Meet the Booking paid extension of the popular Directorist plugin that comes with all the solutions you need while setting up a dynamic booking and reservation system on your website. It's like, using a giant plugin and you'll have the collection of all ingredients in one place. Integrating booking and reservation systems is one of the great components of Directorist plugin. To get this feature, you just need to purchase and activate the Booking extension on your website.
Why Use the Booking Extension?
Who doesn't want to have a scalable business by expanding its areas in so many ways? The Booking extension will help you to make it happen by allowing your users to list various types of booking on your website. Even if you're an existing user of Directory plugin, this extension could be the best option to scale up your ongoing business in the best possible way.
You can use the extension for booking online shows, consultations, seminars, wedding invitations, training classes; the online reservations for restaurant, saloon; the appointment for doctors, lawyers, and so on.
This WordPress booking extension is developed on the basis of making online booking systems easier and faster. Most importantly, the extension gives you way more control over the booking service you provide for your potential users. The more you can reach out to the various booking types, the more you can expand your online business to your target audiences.
Key Features
If you're so concerned about the quality of a booking related product, I would say, brace yourself with the tons of features of Booking extension of Dirictorist plugin and get the solution in the best possible ways. Take a look at the core features of this WordPress booking extension below.
Some of the core features of the Booking extension:
Provides service oriented (Eg: Restaurant reservation, Saloon Booking, Appointment for Doctors & Lawyers, and so on) and event booking
Easy to use SEO-friendly & mobile responsive interface.
Speed-optimized & lightning-fast responsive extension.
Instant booking technology with the option for booking requests.
You can set up a one time booking system for each reservation.
Provides control to the listing owner in approving or rejecting the bookings.
Customers also get the opportunity to cancel any of the bookings they submitted.
Adding unlimited time and slots.
Set up reservations and appointments respectively.
Special email notifications facility.
Dynamic slot management & demonstration.
Option for showing available slots.
You can restrict the number of slots and guest users as well.
Time & date inclusion with unlimited duration.
Fast and reliable support to manage the plugin.
Cost-effective WordPress booking extension.
Screenshots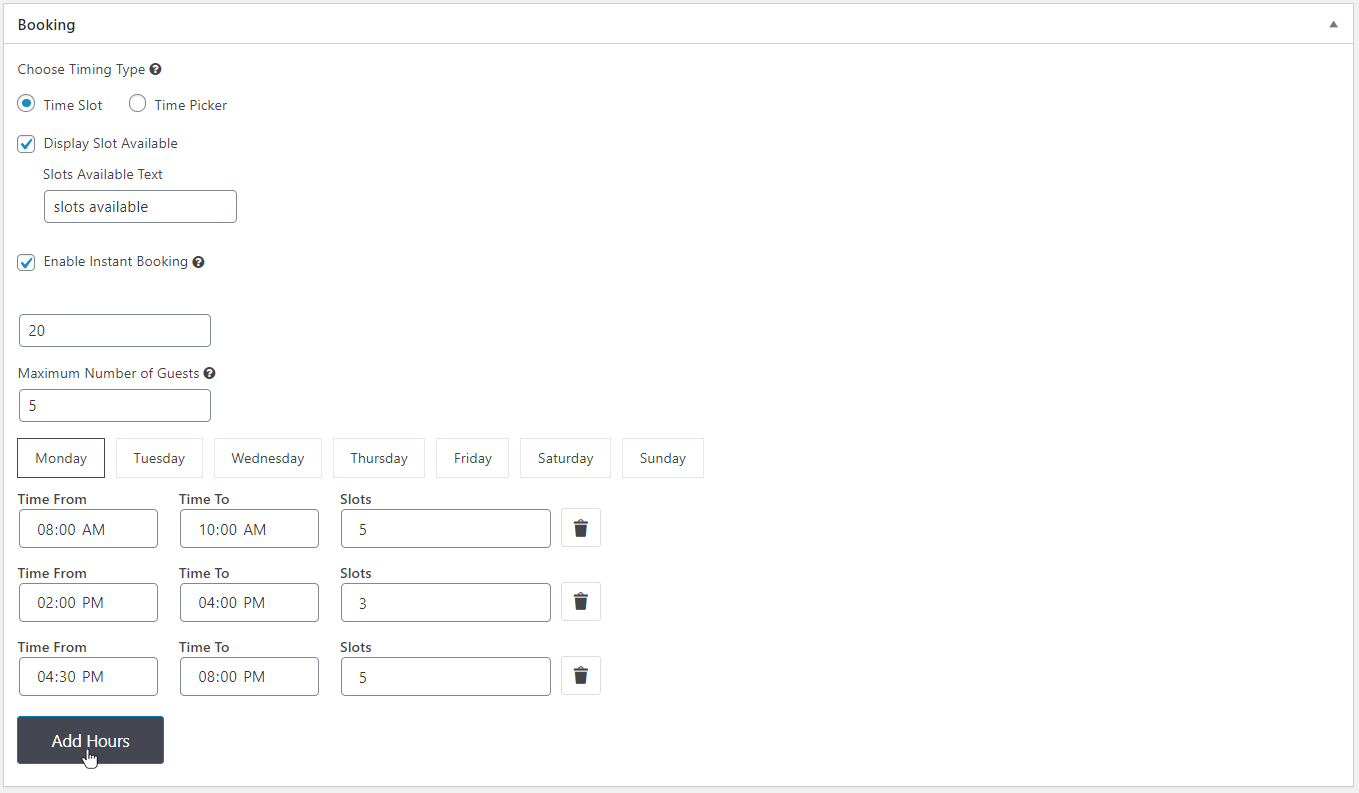 Backend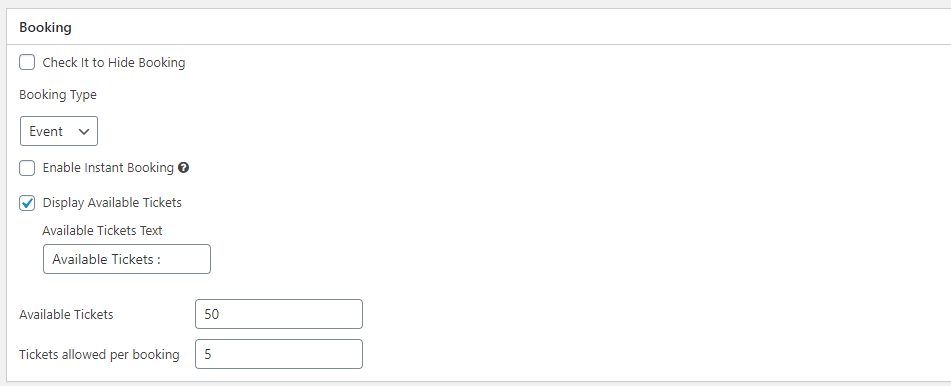 Event Backend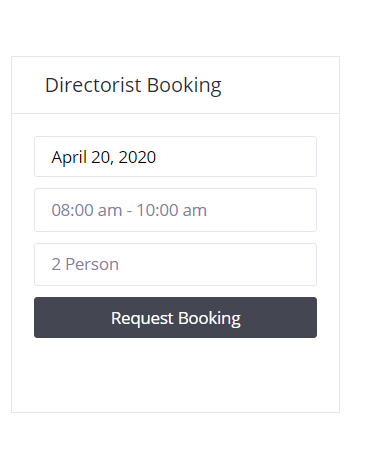 Frontend (time slot)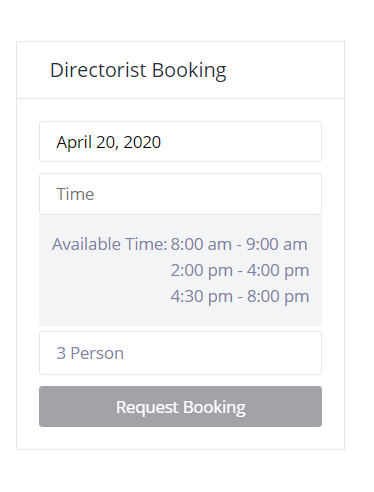 Frontend (time picker)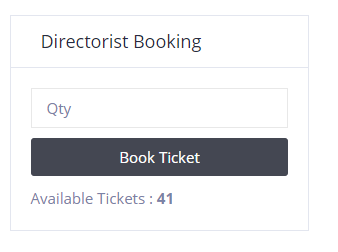 Event Frontend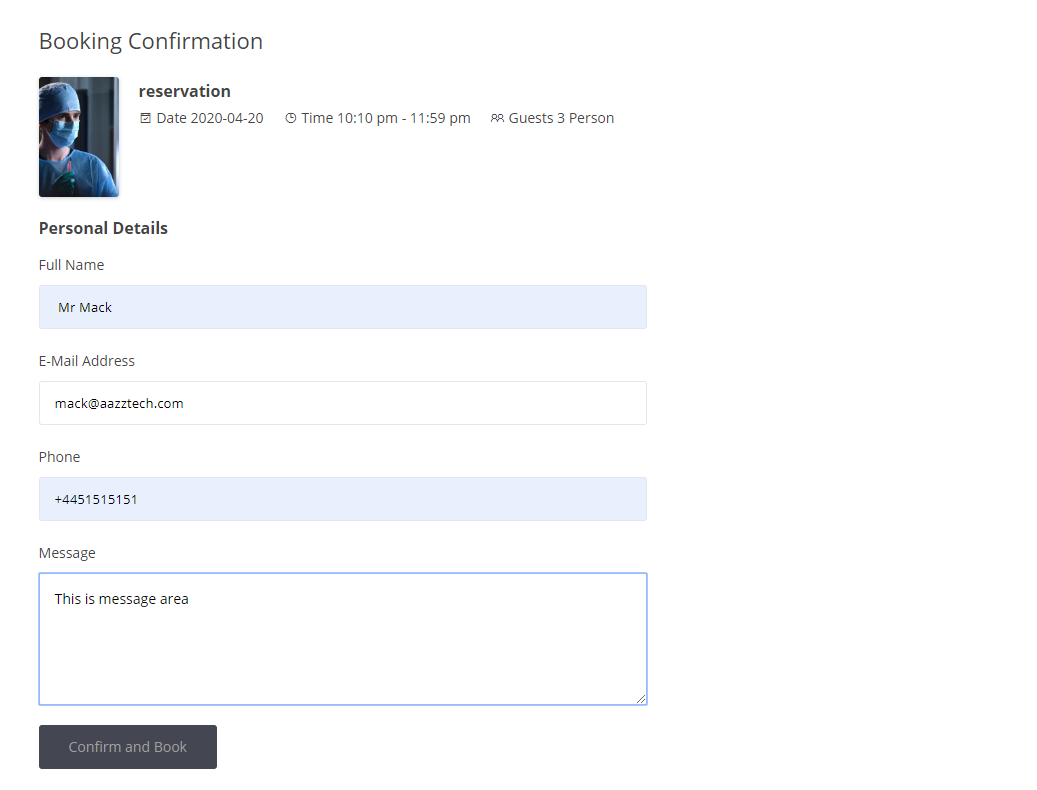 Booking Confirmation Page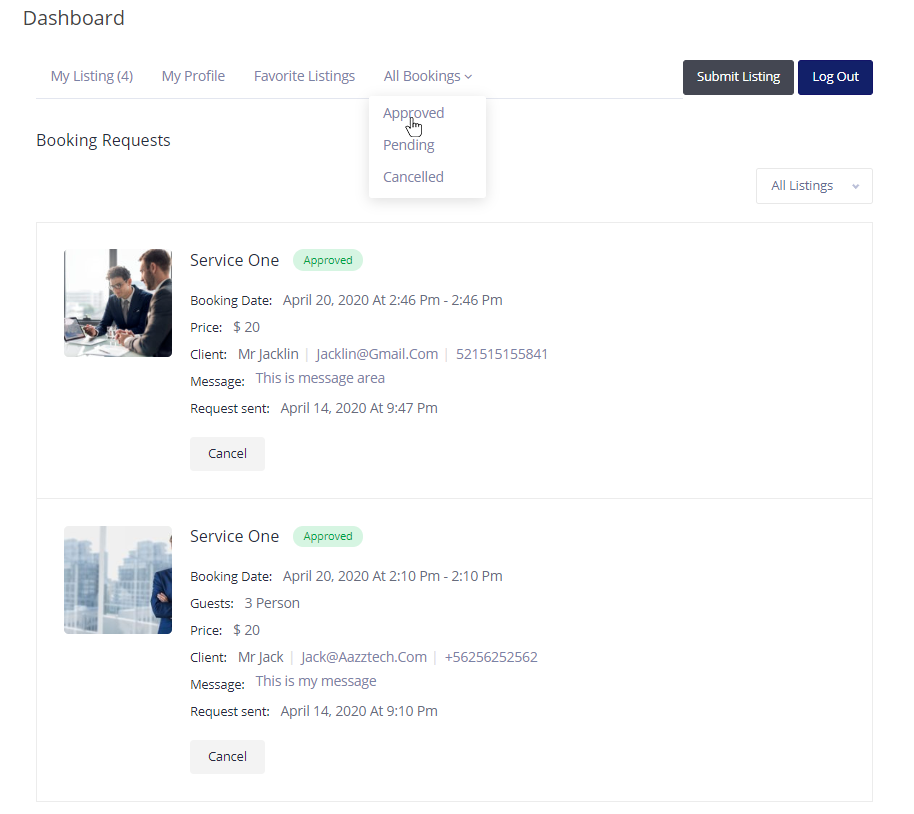 All Bookings Page for Listing Owner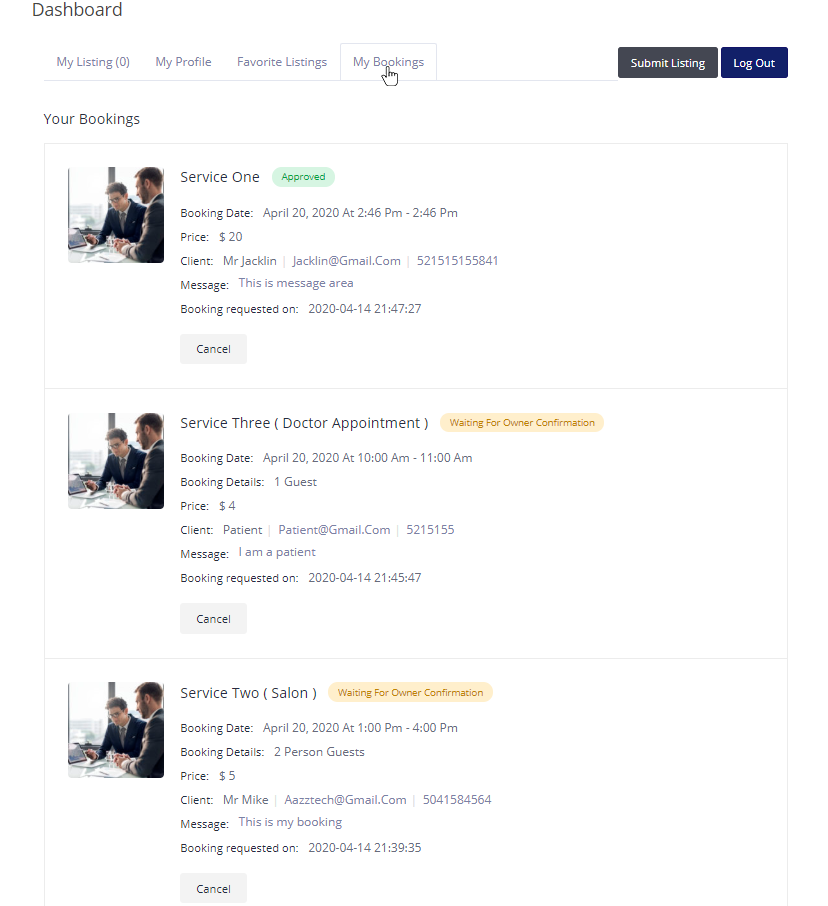 All Bookings Page for Customer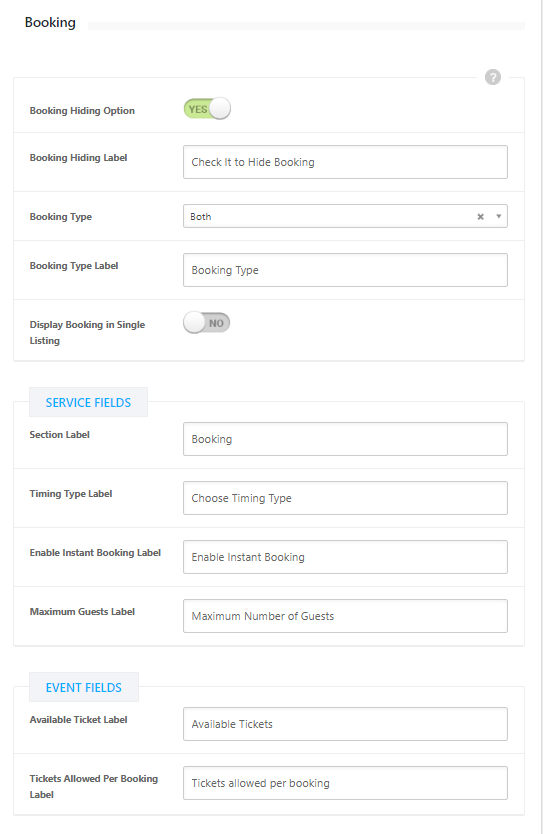 Settings Page
No Comments
Contact
Please
sign in
to contact this author.