Pricing Plans
Do you have a growing directory site? Do you want to make money with your site very easily? Start generating a handsome amount of revenue from your directory site with Directorist Pricing Plans today.
SAVE BIG by Unlocking All Premium Themes & Extensions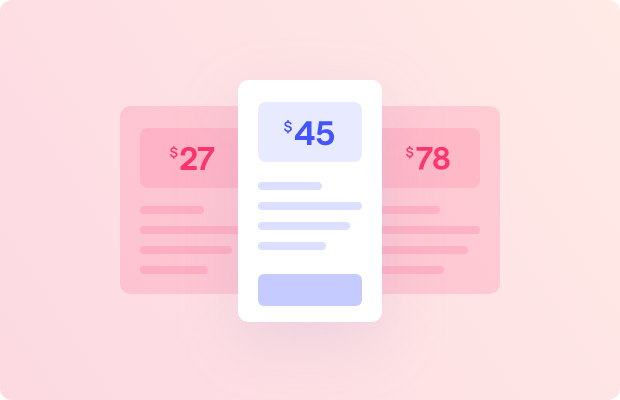 Product Overview
Grow your directory listing business with extra revenue through versatile monetization facilities using Directorist Pricing Plan extension. A pricing plan defines a specific set of features available for a specific price. This add-on will enable you to create unlimited pricing plans/packages with different sets of features which are useful to meet the need of all kinds of users on your website.
Earn By Creating Package Plans, Pay Per Listing & Free Trial
Create multiple pricing package plans with different set of features so that users can buy his/her desired package according to his/her needs. You can also charge users for each listing submission.
Maximize Income Through Subscription-Based Pricing Plan
Generate a fixed revenue using Subscription feature by creating automated billing cycle to renew their packages using Stripe or PayPal recurring payment functionality.
Key Features
Add TAX/VAT in pricing plans. [NEW]
Create unlimited plans with different sets of features.
Earn through multiple plan types — Package Plans & Pay Per Listing.
Create a plan with limited features for a specific period to let users try before purchasing.
Offer "feature listings" in plans to attract more users and increase earnings.
Control everything from a very simple interface & create an attractive plan with a few clicks.
You can charge your users on every recurrence of your chosen duration (depends on the selected gateway), therefore, helps you generate revenue inflow throughout the year.
Compatible with all payment add-ons of the Directorist. So, you can collect payment with ease.
Nearly zero configuration needed. Just install, create plans and you are ready to go.