Directory Sites: Best Way to Generate Leads for Your B2B Business
5 mins read
Business-to-business (B2B) companies are not only targeting local and regional markets. They also want to expand their reach globally. And when it comes to promoting B2B service, a directory site can be a good choice. This is also great in generating leads.
Directory sites are online directories that help searchers find the contact information of various companies in their niche. The idea behind it is somewhat similar to Yellow Pages. These sites also provide details about a variety of professionals such as lawyers, doctors, IT consultants, business advisors, etc. They also include valuable content enabling the users to learn more about the company and its services before making a purchase decision.
Directory sites are well-known as a source of high-quality leads for B2B sales. The best directory sites can help you find the right people to connect with and make the most of your target market. But how do you know which directory site is best for your business?
This article will help you understand how the directory site works as well as the key points you need to know before choosing one as your go-to resource.
What are Directory Sites?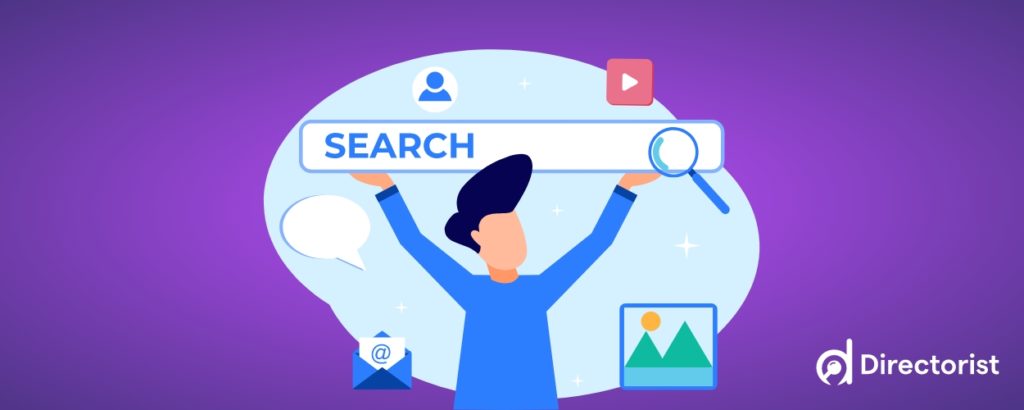 Directory sites are websites that show users how to locate businesses and services. Searchers can find all the information they need. These sites have the ability to show them nearby restaurants, hotels, shops, dentists, auto repair shops, doctors, accountants, mortgage lenders, electricians, real estate agents, and many more. Online directories are an excellent way to locate local businesses and discover new ones even though not listed on Google, Yahoo, or Bing.
Why are Directory Sites Important?
Directory sites are the go-to website for people who want to search for local services and information but do not know where to start. They offer an exhaustive directory of business listings across the country and often provide additional resources like ratings, reviews, or even social media feeds.
On the other hand, for business owners, online directories are important because these sites allow businesses to advertise on them. These are some of the best and most effective ways to market your business. Another benefit of these sites is that they can help you reach a wide range of potential customers. When you use it to your advantage, you can easily generate leads for your B2B business.
How to Use Directory Sites to Generate Leads for Your B2B Business?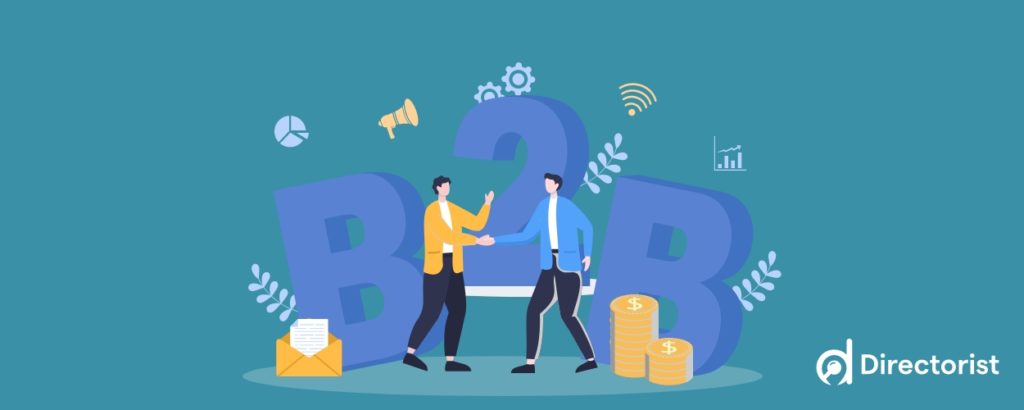 Directory sites help you to get in touch with potential customers by providing them with relevant information about your business. Also, online directories are known for their high-quality content and search engine optimization (SEO). When done correctly, these can be the best way to promote your business. These can also be a huge source of traffic as well as help boost your online visibility. Local business directories provide convenience for local search.
Here are some tips you can follow to take advantage of this marketing method.
1. Identify what kind of businesses are your perfect customers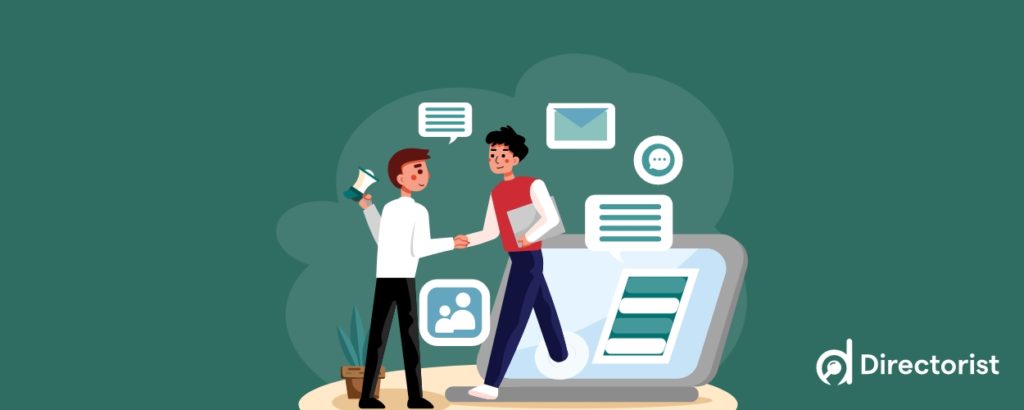 One of the most important aspects of marketing your B2B business is identifying who your ideal customers are. There are specific characteristics, habits, and needs that your company needs to resonate with. In traditional marketing, this process may be a challenge but online directories provide the perfect tools to type in search terms related to the niche of your business to see what titles pop up. Make sure you know what kind of businesses your target customers need to know about and focus on getting their business listed on those platforms.
2. Create a directory website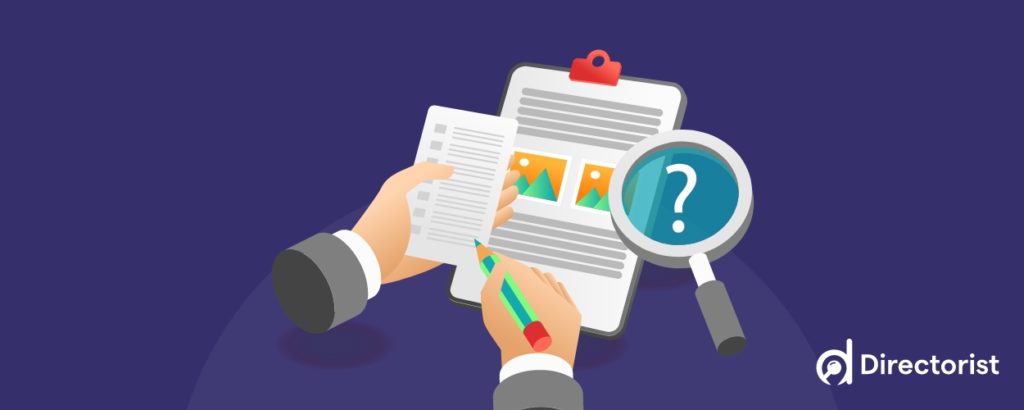 You can also create your own directory website where people can give you star ratings, reviews, or even post comments on your page. One of your main goals as a business owner is to build strong relationships, grow loyal customers, and increase brand awareness. Updating each day with fresh marketing content is the most effective way to engage all types of audiences.
When it comes to building your first online directory, Directorist is the best option. It offers advanced features and functionalities to help you create user-centric online business directories. You can even customize your directory listing website so you can grow your business and earn higher revenue.
3. Promote your directory website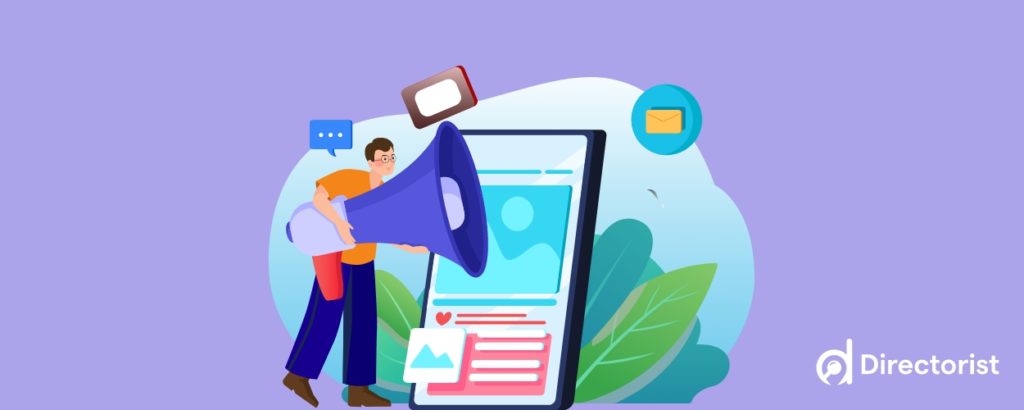 After creating your directory website, the next thing you need to do is to promote it. And you can advertise it in different ways. For example, you can use your social media pages such as Facebook and Instagram to inform your followers that your site will be launched soon. You can also send emails to your subscriber and create a special offer to anyone who wants to be listed on your website.
4. Promote your services to businesses that are listed on your directory website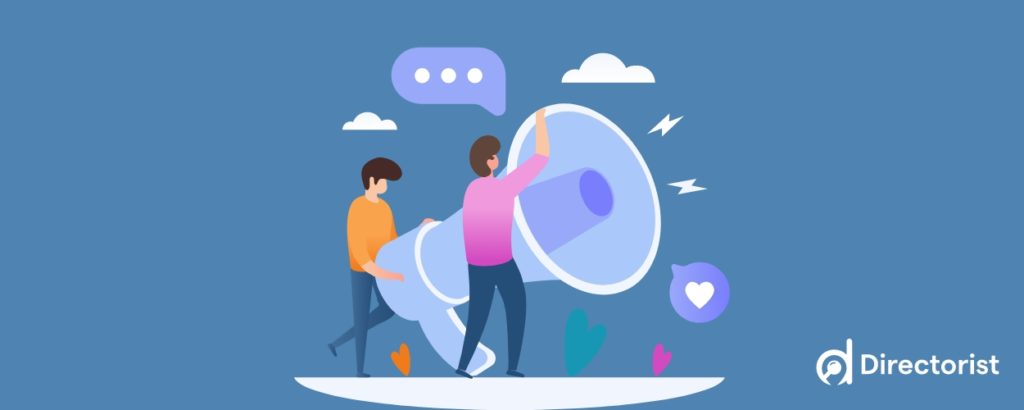 In order to grow your business, there are several things you must do. One of these is promoting your services among businesses that are listed on your directory website. This allows you to increase your brand awareness and build loyal relationships with other businesses around the world in general. Your brand may be discovered by their audience and they can add it as a new contact to their profile or send you an email requesting more information about your business and where they are located.
To do this, you can call up or email those that are listed on your Directory site to ask them if they want more services to help them improve their business. Then, you can give them a special offer for availing of your services.
Final Thoughts
Directory websites are great tools for B2B businesses. . The main advantage of using online directories is that they help your business reach a wider audience and increase brand awareness. The information is organized that allows visitors to find the products or services they need quickly and easily. You can even choose which types of listings you want to appear on your website such as business directories, phone directories, education directories, etc.
In addition, directory websites will help you build an effective online presence, improve your local SEO, drive traffic, and generate more leads for your B2B business.  These are also good to use when you want to make your business more accessible and promote it among people who need your services. You can even customize your listing website to fit the specific needs of different businesses. This makes it convenient for customers who are constantly looking for solutions on how they can make faster progress in their business development.

Author Profile
Henry Hoe is a multiple seven-figure eCommerce business owner with years of experience selling on WooCommerce, Amazon, Qoo10, Lazada, Shopee, and eBay. He specializes in SEO and email marketing as well as business automation. He started DecisiveMarketer to help striving business owners build their careers and refine their digital marketing plans without missteps that come with doing it alone.