How to Create Under Construction Page for Your Directory Business Website (Free)
When you're working on a new WordPress directory website, you may want to create a page under construction to let your visitors know that the site is not yet finished, your site is under construction or you are coming soon. Literally, having this page on your WordPress directory website has double benefits as you can let the world know your approach to the Web and you can kickstart with a ranking on Google ahead of your competitors.
Now, you might be wondering how to create under construction page for your directory website in WordPress? Well, in this tutorial article we will show you how you can create a page under construction inside WordPress just in 3 simple yet powerful steps. Without any more fusses and features, let's get cracking. 
What We Are Going To Use?
To create this tutorial, we will be using "SeedProd", a landing page plugin. Sincerely speaking, you can avail both free and pro versions of the plugin. But, here we will use the free version and we also recommend you choose it just because of minimizing your investment volume at the very initial stride.
Later on, you can switch to the Pro version when you think you need more features to extend the functionalities and customizability.
Installing & Activating the Landing page plugin, SeedProd
Creating a WordPress under construction page starts with the installation and activation of the free version of SeedProd, a landing page plugin out there on the market. To install this plugin, navigate to the WP Admin Dashboard > Plugins > Add New > Search for SeedProd > Install and activate the Plugin
To make the whole thing clear, the following screenshot will work like a charm.

Create Under Construction Page For Your Directory
On the SeedProd dashboard page, you'll see 4 different options at the top:
Coming Soon Mode – To add a coming soon page to your website.
Maintenance Mode – To put your website in wp maintenance mode.
404 Page – To display a 404 landing page on your website.
Login – To create a custom WordPress login page.
The page modes mean you won't need a separate under-construction plugin or a WordPress maintenance mode plugin.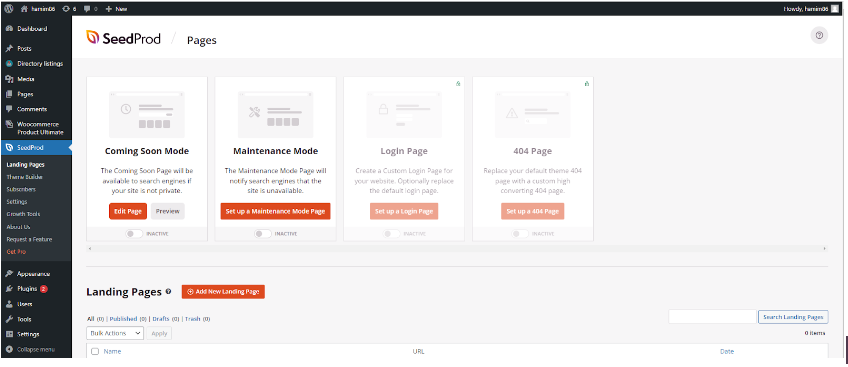 Many people get confused about the difference between coming soon and maintenance modes. You can use a coming soon page on websites that aren't live yet and are still under construction. And maintenance mode is for already established sites that are currently inactive due to maintenance.
So, to create an under-construction page, click on the Set up a Coming Soon Page button.
You can then choose a coming soon page template for your under-construction page.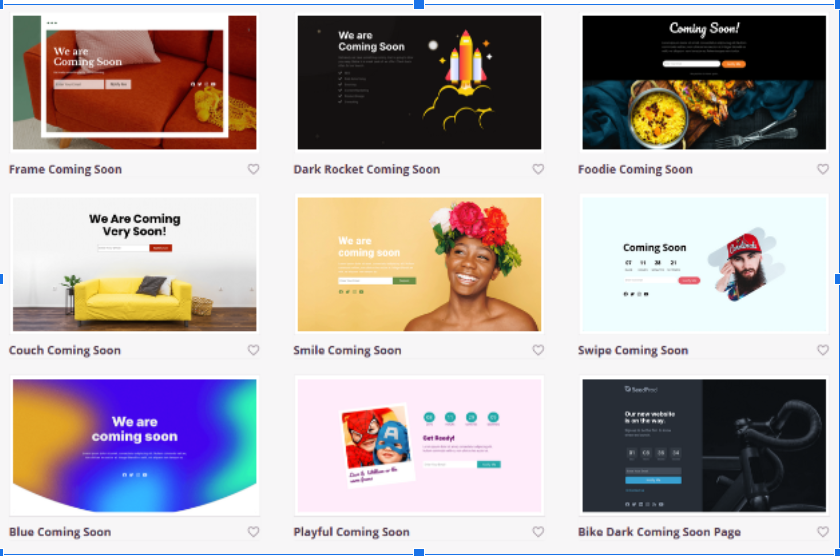 These beautiful website templates will help you create an under-construction page in no time. Select any template you like or choose the blank template if you want to start from scratch.
After picking a template, the plugin will take you to SeedProd's visual drag and drop builder, where you can set up your under-construction page.
Add Content to Your Under Construction Page & Publish Them
Once you select a template, you'll be taken to the page builder. You can use its intuitive interface to customize and configure your new coming soon page:
To edit the design, you can click directly on the blocks within the page. For example, if you want to modify the image, select the Image block. You'll then see that your left-hand menu bar changes, enabling you to modify this specific element of the page: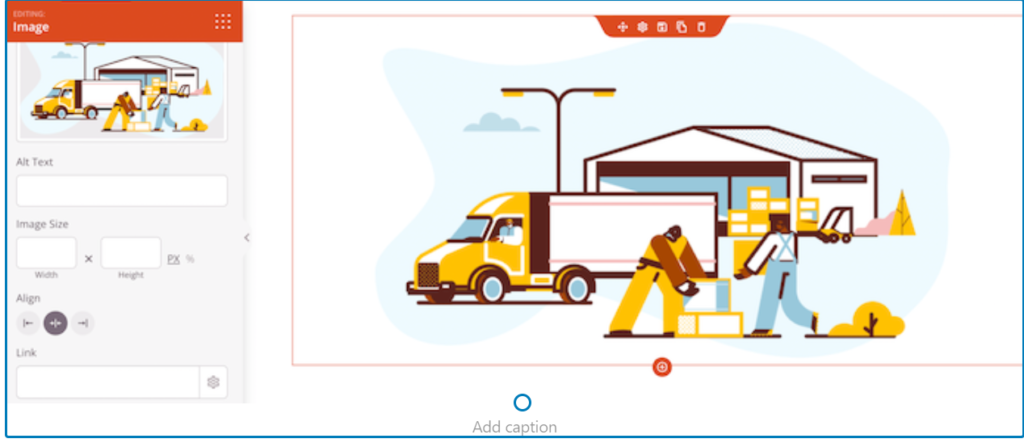 For instance, you can swap out the image, add alt text, adjust the alignment, and more. Simply click on any other element to edit those as well.
For this template, we recommend providing a valid contact email. Just click on the Text block and enter your contact details. Make sure to select Save when you're done.
When you've finished editing your under-construction page, you might want to make sure that you're happy with the results. To check out your work, you can click on the Preview button at the top right-hand corner of the screen. You can then see what your page looks like on the front end:
To Tie Up
That's it. We have shown you how you can create under construction page for your directory website effortlessly and free of cost. Moreover, using the premium plugin, you can give it designs exactly the way you want. Hope you have gathered the proper knowledge to create the page alone.
Again, if you have further questions regarding the topic, then don't hesitate to drop your question in the comment section below. We will reach out to you shortly.
If you liked our posts, don't forget to subscribe to our blog so that we can notify you once any post is published. Directorist is now on Facebook, Twitter, and LinkedIn! You can also join the Directorist Community for sharing your thoughts and experiences relating to the directory niche. Come and join us to see what we're up to.