10 Proven Ways on How to Do Local Advertising for Your Local Directory Business
12 mins read
With the widespread use and popularity of the internet, every business owner wants to ensure an online presence. That being said, their attempt to maximize their exposure in online platforms did not just begin in this pandemic, rather it started way long before that.
Furthermore, the traditional brick and mortar store owners have figured out the importance of online presence especially during the pandemic and so they are moving online with optimized local advertisements. Remember, you can not get the best out of your local ads without optimizing them properly.
In today's article, we will not only be looking at how to do local advertising for your business but also know the ways to optimize the local ads properly. Now without any more fusses, let's take a deep dive.
How to advertise locally – Importance
The concept of optimizing your site for local SEO is not a new phenomenon. Rather it started its journey back in 2003-2005 when search engines started showing results on the basis of location.[1] Since then it has evolved to a great extent, and it gained great momentum after the Pigeon update which took effect in 2014.[2]
Like regular SEO benefits, local SEO, as a part of, how to do local marketing, has the potential to acquire both online and offline visitors to the businesses. So, make sure that it is an integral part of your regular SEO strategy.
If you are not convinced yet, here are a few facts to look at:
"46% of all searches on Google include local intent." [2]
"62% of consumers will disregard a business if they can't find them online."[2]
"97% of user's have searched online to find a local business." [2]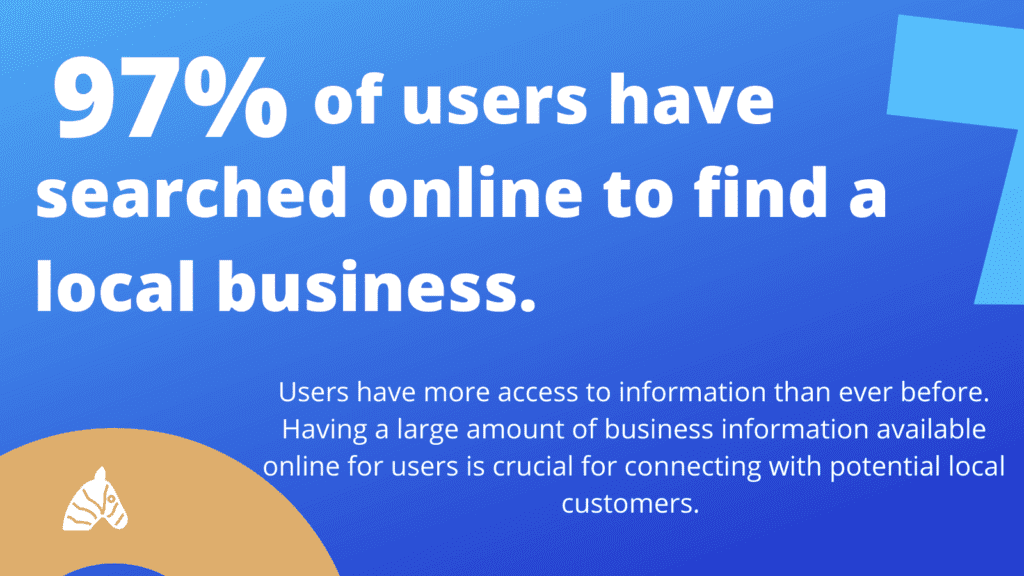 These are the important aspects you should know before you learn how to advertise locally.
How to Do Local Advertising to Brand Your Local Directory Business (How to Advertise Locally)
Now, if you do own a local business like a local directory business, you must advertise locally to get substantial customer traction for your business. This section will shed light on the numerous ways you can adopt in an attempt to maximize your brand goodwill.
Here are a few ways on how to do local advertising:
How to advertise locally for free – Local SEO
If you ask me the question, "How to do local advertising for your local business directory.", my first answer will be to do local SEO. In fact, it is the core of local marketing whatsoever.
List Your Business Directory Website in the Map Pack (Local Pack)
If you google the word, "Directory Near Me". You will find a set of three types of local business directory results.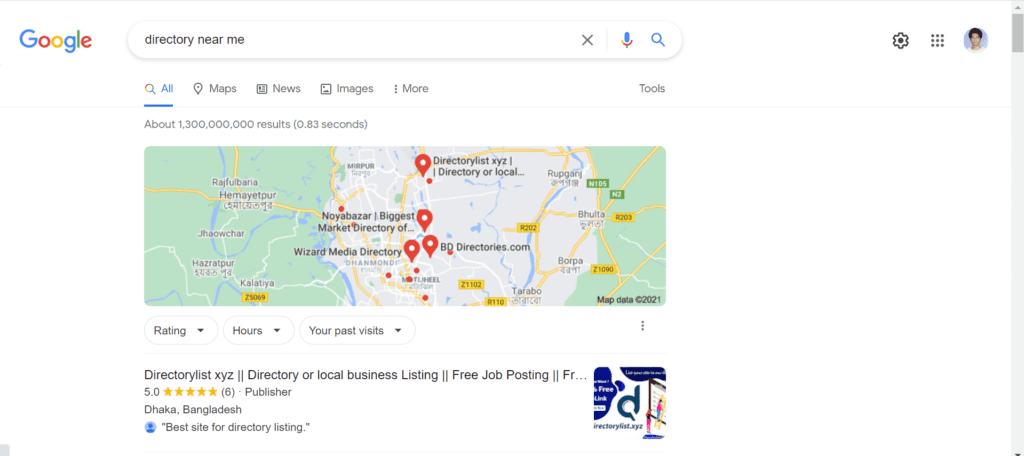 They are known as:
Let's take a look at how you can get your business featured in the Map Pack.
Major Local Ranking Factors
Google looks for different ranking signals and the process works much like the normal SEO principles. However, according to Loomly Blog [4], the most significant signals include:
Nap citations
Searcher's location
Number of "check-ins" at that location
sentiment of online reviews
Inclusion in Google My Business Listing
keywords inserted in Google My Business profile
Number of "check-ins at that location".
number of shares on social media.
Customer rating in Google Maps
According to a survey, conducted by Moz, these are the major local search ranking factors[5]:
Google My Business Signals (Proximity, categories, keyword in business title, etc.) 25.12%

Link Signals (Inbound anchor text, linking domain authority, linking domain quantity, etc.) 16.53%

Review Signals (Review quantity, review velocity, review diversity, etc.) 15.44%

On-Page Signals (Presence of NAP, keywords in titles, domain authority, etc.) 13.82%

Citation Signals (IYP/aggregator NAP consistency, citation volume, etc.) 10.82%

Behavioral Signals (Click-through rate, mobile clicks to call, check-ins, etc.) 9.56%

Personalization (E.g. area-specific targeting) 5.88%

Social Signals (Google engagement, Facebook engagement, Twitter engagement, etc.) 2.82%

(Moz, 2018)
Since Google My Business Signal is the most important factor on how to do local advertising, let's begin with this:
Optimize Your Google My Business (GMB) Listing
Fortunately, Google My Business is a free listing service on how to do local advertising. You can also see their official guidelines on how to optimize your Google My Business profile. The key thing here is that you must keep all the data you insert in the Google My Business consistent with your website data no matter on which page you input them, especially NAP citations.
To sum up:
You must provide consistent data including your Business Name, Address, and Phone number.
If consistency is found in your presence in every other webpage, Google will consider your business legitimate. As a result, it is a significant factor on how to do local advertising in Google My Business ranking.
From the Google My Business profile, select the correct business category.
Make sure all the data and settings are accurate, relevant and up to date.
The more data you and your users provide the better your profile will appear in the search results.
Ensure it included parking information
Opening hours
Types of listings or services you cover.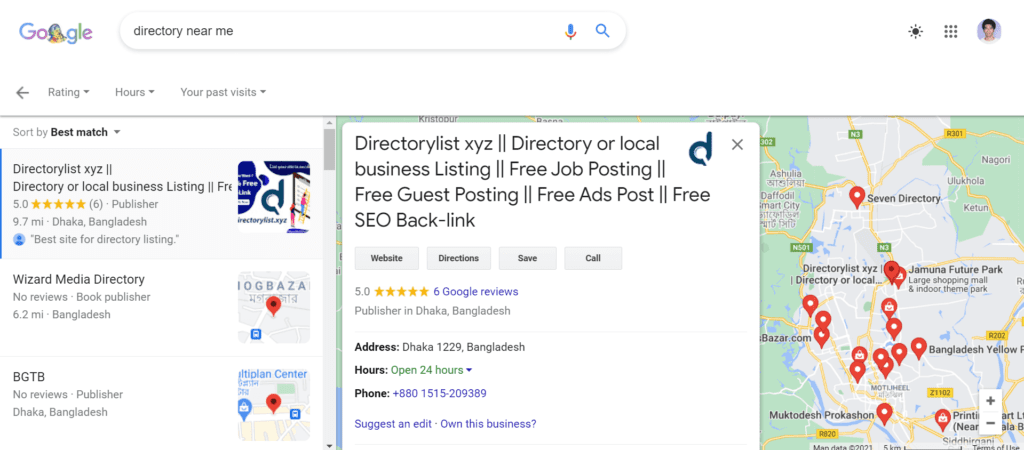 Focus on Inbound Link-building Strategy
Like regular SEO techniques, Google focuses on inbound marketing strategy even for local branding on how to do local advertising. The more you get backlinks and visitors from other websites the better your Domain Authority and the ranking signal will become, and thus, your local business listing website will send out another ranking signal to Google to appear in the first place.
Optimize Your Website for Search Engine
Local SEO on how to do local advertising also includes the regular Search Engine Optimization process. Among other tips on how to do local advertising, optimizing for mobile devices is the most significant one. That's because Google equally puts emphasis on both desktop and mobile devices to optimize.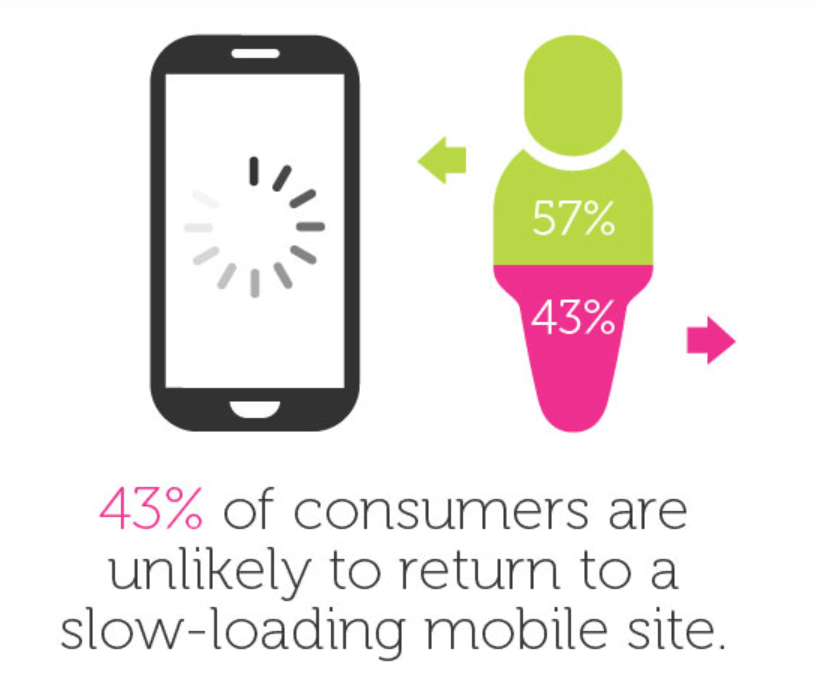 If you have not optimized your site for mobile devices yet, you must be losing a host of customers for sure. Make sure your website speed passes in Google Page Insights. Remember, your customers are always impatient and they are highly likely to bounce off if your website is not fast enough.
Make Your Site's Permalink Structure Dynamic
In local SEO, you can not overlook the necessity of optimizing your site's permalink structure. If you use different NAP (Name, Address, and Phone number) for different subdomains, make sure that all of them are present in the correct permalink.
For instance, you may have your listing website business coverage all across the USA. To this end, you should use suitable location slugs. After the redirection of your slug, it may change to a different URL as per the location. Here are two instances:
https://www.abcdefghij.com/locations/newyork/listing1
https://www.abcdefghik.com/locations/minnesota/listing1
As a local business, you'll want to include relevant information on your website, including:
Business name, address, phone number (NAP)
Opening hours
Services or products you offer
Reviews and testimonials
Areas you cover
An embedded map
Parking info
Take a look at the Federal Cafe website to see these features in action.
How to Do Local Advertising – Ask for Reviews & Testimonials
A collection of reviews and testimonials are not only vital to uphold your brand image, trust, and social proof but also an important ranking factor for Google. Whether it is a positive review or a negative review Google will always consider it as an important ranking signal.
The process on how to do local advertising is pretty interesting. If you get some negative reviews, don't worry. Because you can turn them positive by replying with positive responses.
According to Saleh K. (2021), "90% of consumers read online reviews before visiting a business.". ( Invespcro. infographic section, para. 1). [6]
---

---
How to Do Local Advertising – Apply Content Marketing Strategy
You can not just stand alone without a content marketing strategy when it comes to how to do local advertising. By creating content that provides value to your users, you can turn them into returning visitors, build trust and generate leads in an effective way.
Instead of just saying "You will get the best listing service from the website.", try to build a blog that gives the visitors value-added content like "How to properly submit a listing on a directory website.", or "How to use the SEO feature of our website to get visibility in the search results.", or "Why should you register in Google My Business apart from our listing service." etc.
How to advertise a local business – Target local Email Marketing
Email marketing strategy is not just effective for national or international level; it is equally effective for local marketing also. So, keep it in front of your mind before you start working on how to do local advertising. They say email marketing on how to do local advertising has lost its stardom when generating revenues, but we won't skimp on debunking the myth showing this fact: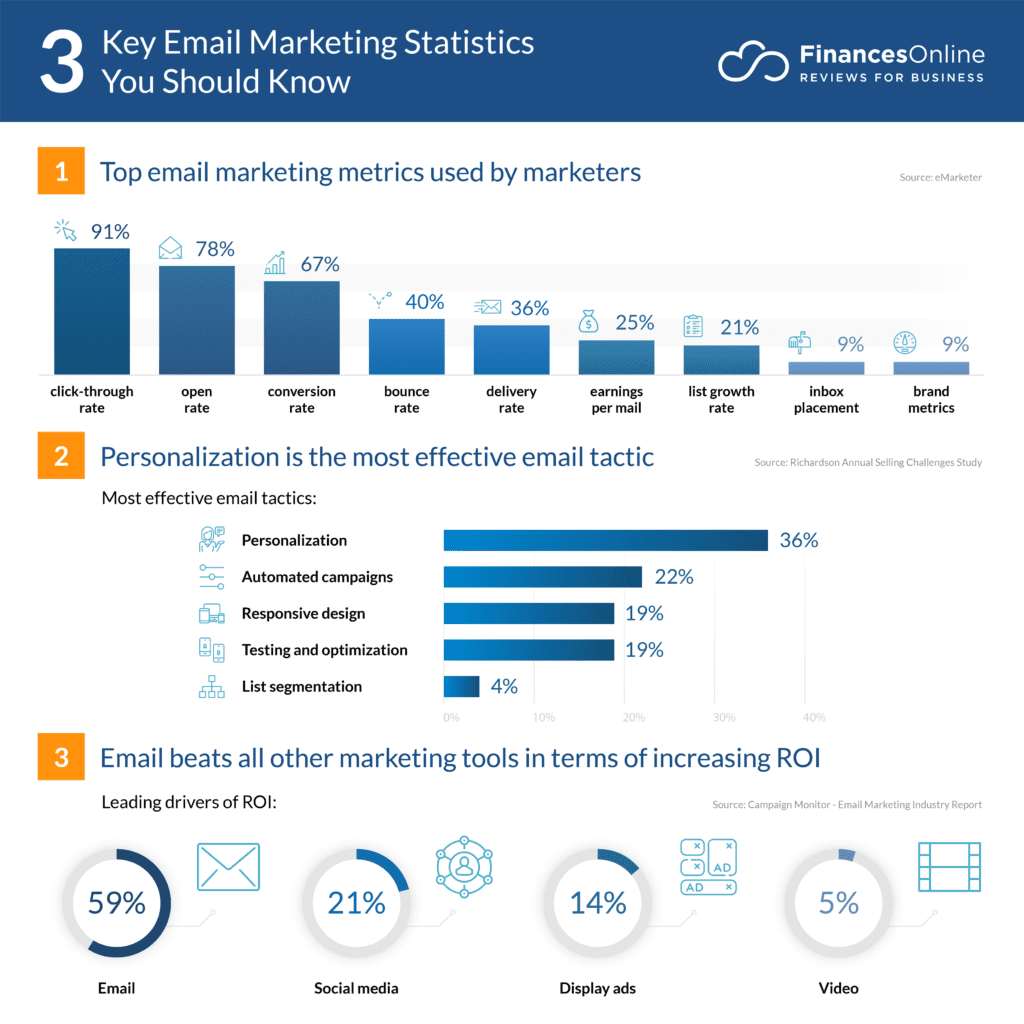 Therefore, don't forget to keep email strategy in place.
Also, do not forget to optimize your email copy for mobile devices. Here are a few latest mobile email optimization Stats compiled from HubSpot:
49% of all web traffic was from mobile devices in 2019. (Statista, 2019)

60% of email opens are from mobile devices. (Aedestra, 2019)

Mobile email users totaled 2.2 billion by the end of 2018. (Campaign Monitor, 2018)

35% of business professionals check email on a mobile device. (Convince & Convert, 2018)

Apple iPhone is the most popular mobile client for reading emails with 29 percent of all opens occurring on this platform.

Although people primarily check email on IPhone devices, Gmail is still the most-used email service, with more than 1.5 billion users (CNBC, 2019)

Launching a mobile-responsive email design can increase unique mobile clicks by 15%. (MailChimp, 2019)

When it comes to Gmail and mobile emails, they follow Apple making up 27 percent of the mobile email market. (Campaign Monitor, 2018)

In 2016, a report found that 68% to 79% of consumers would delete an email that isn't mobile optimized. This percentage was highest for those over the age of 56. (Aedestra, 2016)

The average percentage of email clicks by PC users was 72% and 18.5%. for mobile users. (MailChimp, 2019)

9.3% of email clicks come from tablets, rather than smartphones or computers. (MailChimp, 2019)

Source: Hubspot[7]
So, try to collect all your local customers' email addresses and target them locally.
How to Do Local Advertising – Localize Your Social Media Marketing
These days it can be assumed that nearly all people use the internet and social media. As a directory business owner, you can take full advantage of social media marketing on how to do local advertising. When optimizing your social media channels for your listing business, make sure you:
inserted correct location in the business page.
tag the location for each post.
use local hashtags.
post on trending events with images and videos in the locality to start conversation.
arrange seminar and host contests on local events and festivals so that the community appreciate it.
invite celebrety and share photos, videos or interview with them in the social media.
When talking about social media, we always give emphasis on Facebook, Instagram, Snapchat, YouTube, and even Twitter. However, apart from these media, there might be locally popular social media too. And I will recommend you to conduct a survey to determine which medium is being widely used to determine which one of them will be more effective to invest in.
Find Local Influencers
At its core, local influencers can boost your local business promotion lighting fast. Reach out to the local influencers and offer them to promote your business. This works like a charm and it's a win-win both for you and the influencers. That's because you will get exposure to the influencers' followers and they will get to yours.
How to advertise a local business – Run Paid Advertising (Both for Search Engine & for Social Media)
The more you spend on paid advertising the more traffic you will get in the shortest time possible. Here is how to do local advertising with paid advertising:
Run a PPC campaign
You can run a PPC or Pay Per Click campaign. If you are not sure what that is, it is a paid advertisement. When someone searches for "best listing site near me" then your site will appear at the top of the search results. The more you pay the better you will be able to defeat other competitors who are paying for the same keyword. It will help you show your business hours, NAP, reviews and so many more.
One of the most popular forms of PPC campaign is the Google Ads that really work to drive more traffic to your business directory website.
Run Social Media Ads
Usually, Facebook and Instagram are the most popular social media platform to show your ads.
On Facebook, there is an opportunity to narrow down your audience only to the local area. These are called hyperlocal ads or local awareness ads that allow you to use your budget effectively. It ensures your hard-earned money does not slip through the cracks.
While optimizing your ads for Social Media, ask yourself:
Did I enter the correct address?
Did I set the radius to stop wastage of money?
Did I pick up the correct audience by selecting the correct gender and age?
Did I really used a photo or video, and text that are relevant to the audience and my directory business as well?
Long story short, social media is another great tool that enables you to reach out to the people in your vicinity.
How to advertise locally – Get Listed on Other Trusted Listing Sites
Make sure you have listed your business to other trusted listing sites, though they might be your competitor. This way you might have to spend a little money on how to do local advertising but at the end of the day, you will end up getting traffics from those sites too which is obviously a good thing.
How to advertise locally – Conduct SMS Marketing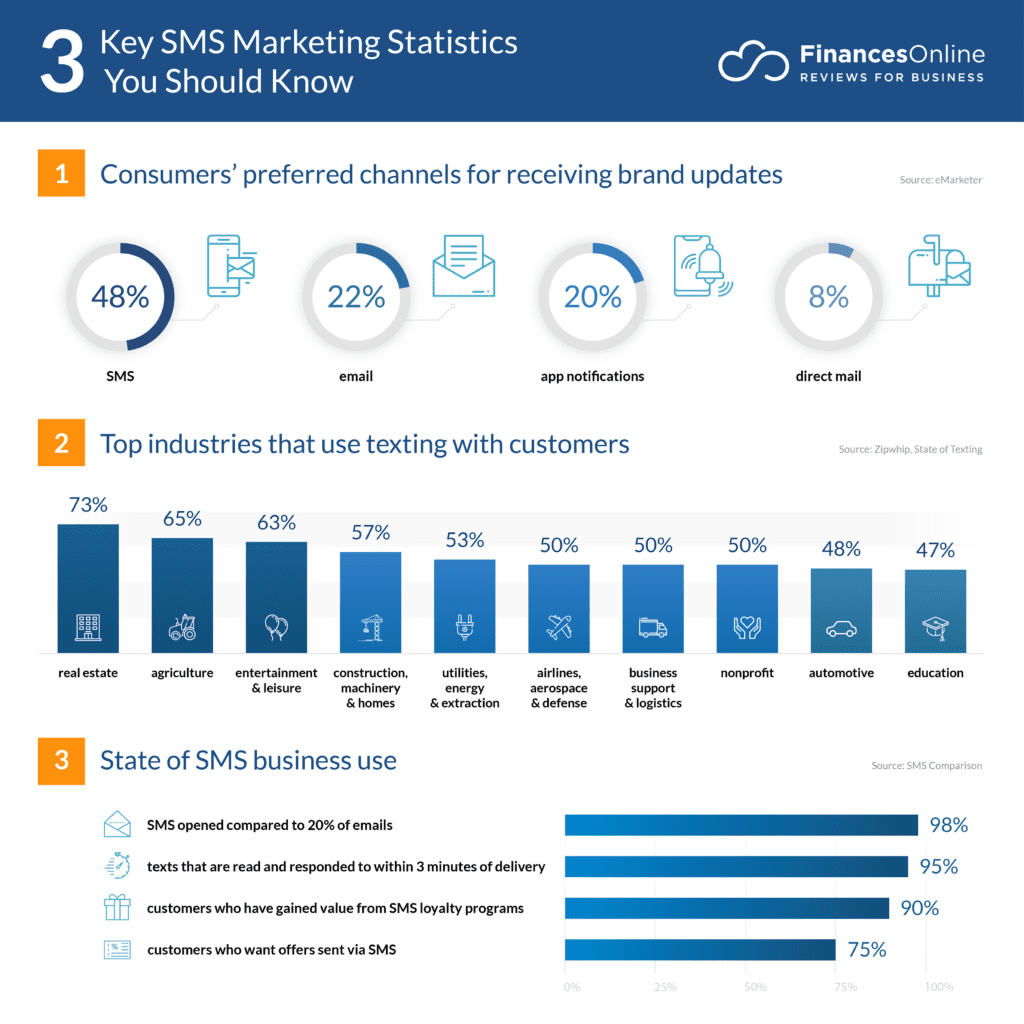 Alongside an email marketing campaign, you can also send your promotional offer announcement through mobile SMS on how to do local advertising. But while doing, keep in mind that you do not send them SMS too frequently and always include an option to unsubscribe to the offers.
How to advertise a local business – Start customer loyalty program
This is a great way to build long-term customer relationships and gain word-of-mouth customers. You can add a customer loyalty option to your directory website so that customers get points every time they buy or renew a listing from your site. After a certain period, when they get specific points, they will be enjoying a huge discount on renewal costs or on buying other plans.
How to advertise a local business – Take the advantages of local media
Still, a number of people are using offline media like Television, Radio, Newspapers. Airing or casting in local TV channels, FM radio, or local newspapers can be a great idea aside from the traditional online media. So, I will strongly recommend you to get in the local offline and print media
Bonus: Create a Referral Program
Referral programs are when a user can invite others to open an account before submitting a listing to your site. In this regard, the referrer and referred both will enjoy a certain amount of discount. This will help you acquire new customers faster than ever. There are some businesses that would not otherwise grow fast to do referral programs.
Final Thoughts on How to Do Local Advertising
We have tried our best to include the most effective ideas on how to do local advertising for your directory website. However, it will be wise to try them out one after another. This way you will get to know which one works better for you, and also the fact that one tip that is effective for a business might not work for others.
References:
^ Local search engine optimisation. (2021, August 28). Wikipedia the Free Encyclopedia. Retrieved September 7, 2021, from https://en.wikipedia.org/wiki/Local_search_engine_optimisation#cite_ref-:2_3-1
^ a b c d e f g 15 Local SEO Statistics that show why more businesses are implementing a local search marketing strategy in 2021. (2020, February 10). safari digital. Retrieved September 7, 2021, from https://www.safaridigital.com.au/blog/local-seo-statistics/
^ Moser J. (n.d.). 7 Tactical Ways Every Business Can Use Local Marketing to Sell More. BigCommerce. Retrieved September 7, 2021, from https://www.bigcommerce.com/blog/local-marketing/#2-optimize-your-site-with-the-right-keywords
^ Local Marketing: How to Reach Customers in Your Area. Loomly Blog. Retrieved September 8, 2021, from https://blog.loomly.com/local-marketing/
^ 2018 Local Search Ranking Factors. Moz. Retrieved September 8, 2021, from https://moz.com/local-search-ranking-factors.
^ THE IMPORTANCE OF ONLINE CUSTOMER REVIEWS. (2016, Oct 20). Blue Corona. Retrieved September 8, 2021, from https://www.bluecorona.com/blog/importance-of-customer-reviews/
^ Bump P. (2020 June, 17). 20 Mobile Email Marketing Stats That'll Make You Better at Your Job. HubSpot. Retrieved September 9, 2021 from https://blog.hubspot.com/marketing/email-marketing-stats-list