Revamp Your Directory Listing Business with Directorist-HelpGent Integration: Boost Leads and Conversions
4 mins read
Communication can either make or break a business. Literally, the way we communicate makes the ultimate difference on the ground of business. Poor communication creates misunderstanding, leading to a break in business while good communication creates the pillar of success.
Moving forward, the way of communication is changing constantly, and that can make it grueling for directory businesses to provide a seamless customer support experience. It's like trying to walk on a path that keeps shifting beneath your feet.
One way to enhance customer satisfaction is by providing communication channels that are clear, prompt, and accessible. Customers expect the flexibility to communicate with your brand whenever, and wherever they want. However, with the rising number of customer requests and messages that businesses receive every day, how can businesses meet this demand?
Let's splash your directory businesses with Directorist-HelpGent integration. With Directorist, you have the power to create and manage your directory listings with ease. While HelpGent provides a robust communication platform that allows for asynchronous video, audio, and text messaging, as well as screen-sharing capabilities. By integrating the two, you can enhance the user experience, increase engagement, and drive more traffic to your site.
In this article, we will delve into the benefits of integration and how to integrate it into your directory website. So let's get started and take your directory listing business to new heights.
Why Directorist-HelpGent Integration for Directory Website?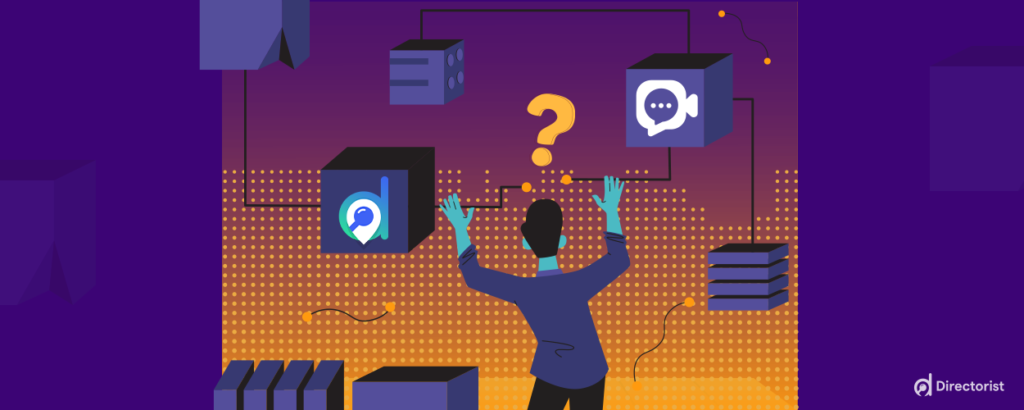 Directorist and HelpGent are two powerful tools that can be integrated to enhance the functionality and user experience of a directory website. Here are some solid reasons why you should try Directorist-HelpGent Integration for your directory website.
i. Connect your audience through video messaging
Undoubtedly, a video carries immense value and speaks volumes, conveying a message with clarity and precision. Employing video messaging to communicate with your customers can undoubtedly contribute to enhancing their satisfaction with your service.
By integrating Directorist-HelpGent onto your directory website, you can take advantage of video messaging to interact with your customers. Not only that, this integration makes sharing your concerns and their solutions with your customers effortless since you can easily record a brief video. This enables you to communicate more effectively with your customers and promptly address any issues that may arise.
ii. Share your screen with customers
When integrated with Directorist, a WordPress directory plugin, HelpGent provides the option to initiate a screen-sharing session with customers. During the session, you can share your screen with the customer and walk them through the process step-by-step. This can help you provide more effective support and resolve issues more quickly.
iii. More leads, more conversions
The combination of Directorist and HelpGent enables businesses to offer a smooth and uninterrupted customer experience, leading to increased sales. Through this integration, businesses can effortlessly establish communication with prospective customers and furnish them with the relevant information required to make informed buying choices.
iv. More business opportunities and trust around the globe
The integration can create a powerful synergy that generates more business opportunities and fosters greater trust globally. Directorist, a comprehensive business directory platform, can help businesses reach a wider audience, while HelpGent's customer service software can improve customer satisfaction and loyalty. Together, they can create a more seamless and efficient experience for both businesses and customers, leading to increased trust and growth.
v. Increase traffic in a large number
The key to achieving substantial business growth through a steady stream of traffic lies in customer satisfaction. To earn this satisfaction, maintaining effective communication between business owners and their customers is crucial. Fortunately, the integration of Directorist and HelpGent can facilitate a solid and seamless communication channel between these two parties, which eventually makes a business.
How to Integrate It into Your Directory Website?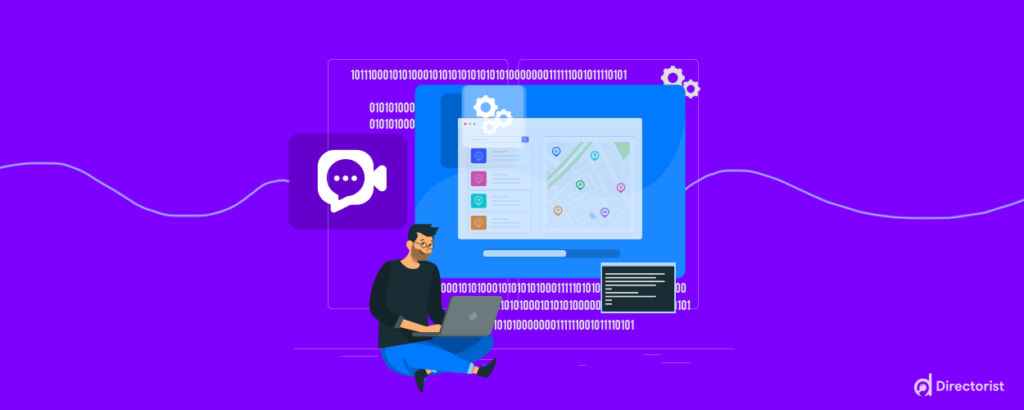 Integrating the HelpGent-Directorist extension is a very simple task when you follow the right procedure. Here is the rundown.
Required resources:
Directorist v7.5.2 or higher
Configuration
Step 1: To start with Directorist-HelpGent Integration, activate all the plugins and add a new subscriber.
Step 2: Then, log in as a subscriber and add a listing.
Step 3: Go to the user dashboard and find it like this.
Step 4: Navigate to Forms and create your first form assigned to your listing
Step 5: Go to Settings and configure email settings (optional)
Test Your Configuration
Step 1: Open a private window and go to your listing >> You will find your created form there.
Step 2: Start a conversation as guest >> You will receive an email saying A new conversation is started >> The guest email should receive a guest greeting message that you have configured in dashboard settings.
Step 3: Open the subscriber dashboard >> Can see the guest conversation >> Replying to the guest will receive the message in the guest portal.
That's It
In conclusion, by integrating Directorist and HelpGent, you can take your directory listing business to the next level. With Directorist's robust features and HelpGent's advanced lead management and conversion optimization tools, you can create a one-of-a-kind experience for your clients that will have them coming back for more. Not only will you be able to generate more leads and increase conversions, but you'll also be able to establish yourself as a leader in the industry.
So if you're looking to revamp your directory listing business, look no further than Directorist-HelpGent integration.