How to Crank up Sales to the Limit with Savvy Independence Day Marketing Ideas(2023)
9 mins read
The 4th of July is the national day of immunity from tyranny and we take pride in our freedom as Americans. Since it is our independence day, we celebrate this occasion with spectacular firework displays, cookouts, street parties, and countless patriotic parades. Even the White House puts on its firework displays to mark the day with an entertaining touch ever since it was established.
That being said, this spree also brings a golden opportunity to every business be it online or offline which makes the occasion even more special. Most importantly, if you are a business owner you can capitalize on this festive day to grow your sales like never before. The fun part is that you can make the best of the occasion each year with literally the same strategies.
In today's article, I will be putting together a few independence day marketing ideas to wow your customers and increase the independence day sales volume.
12 Independence Day Marketing Ideas to Boost your Sales in 2023
Run Independence Day Discount/Offer
Show Your Patriotism with Red, White, & Blue
Sponsor an Event on Independence Day
Elicit Emotion of "Made in the USA" on Your Customers' Mind
Aware Your Customers of Social Campaigns
SMS Marketing or Text Marketing
Segment Your Email List
Inform Your Affiliate Marketers about Your Independence Day Marketing Ideas & Campaigns Beforehand
Gather Ratings & Collect Positive Reviews
Start a Photo Contest
Leverage Your Social Media Channels
Last But Not Least: Be Data-driven & Take Action Accordingly
Independence day sales mostly depend on employing the right independence day marketing ideas. I hope these independence day ideas or strategies will help you give a penetrating look at how you take the necessary steps for your independence day marketing campaigns:
1. Run Independence Day Discount/Offer
The first strategy you can apply is offering special discounts on 4th July with a theme that resonates with the independence day vibe. Remember, your customers are already in a mood to buy your products and thus enhance your market share. The only thing your customers need is a little prod on behalf of your store. That's it!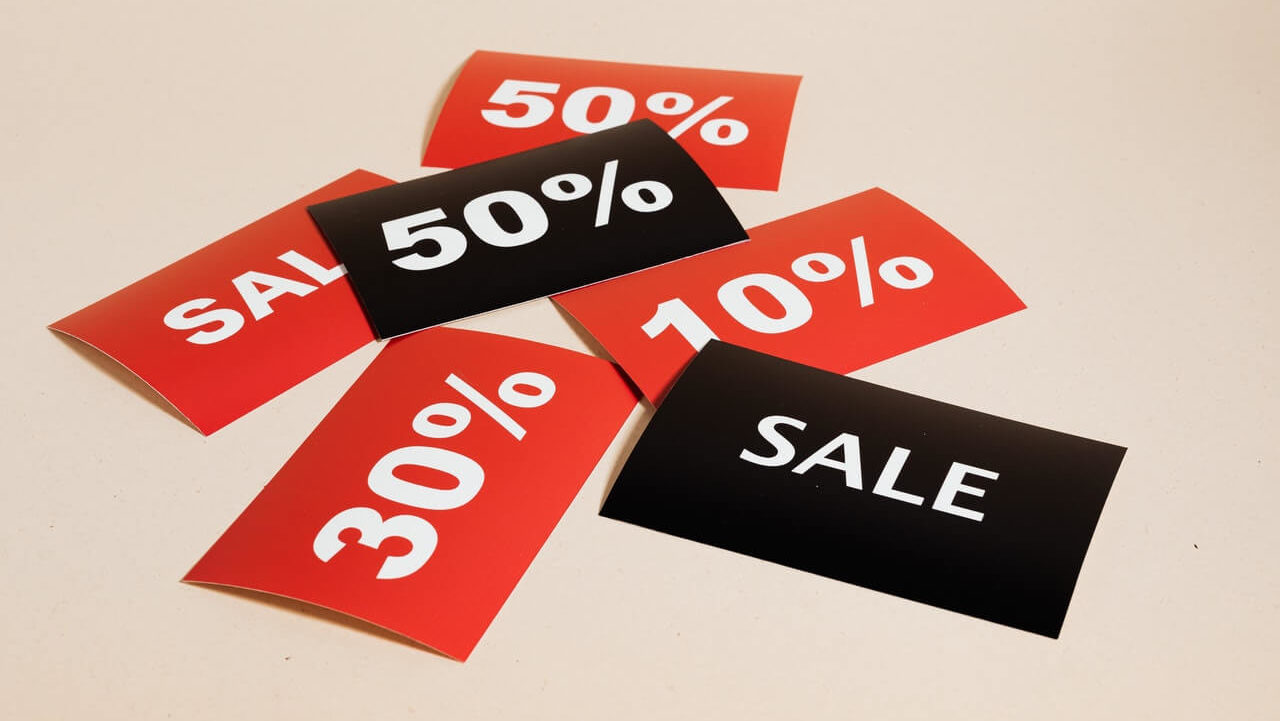 Again, the Summer just starts right before the independence day and so the big name brands generally launch their campaign quite sometime early. Most importantly, the sales volume starts mainly from 20th June and reaches at its peak on around 4th July.
So, don't forget to give your website an independent vibed theme and give a proper narrative to your campaigns. But how can you show your discounts or offers to your customers the best way? Well, you can do it through:
Social Media
Email Newsletter
Blogging
Paid Review
Paid Ads with Search Engines and Social Media
2. Show Your Patriotism with Red, White, & Blue
No matter offline or online, use this occasion to have a little fun with your showroom display, office decor, social media pages, landing pages, and even the email and blog banner pages.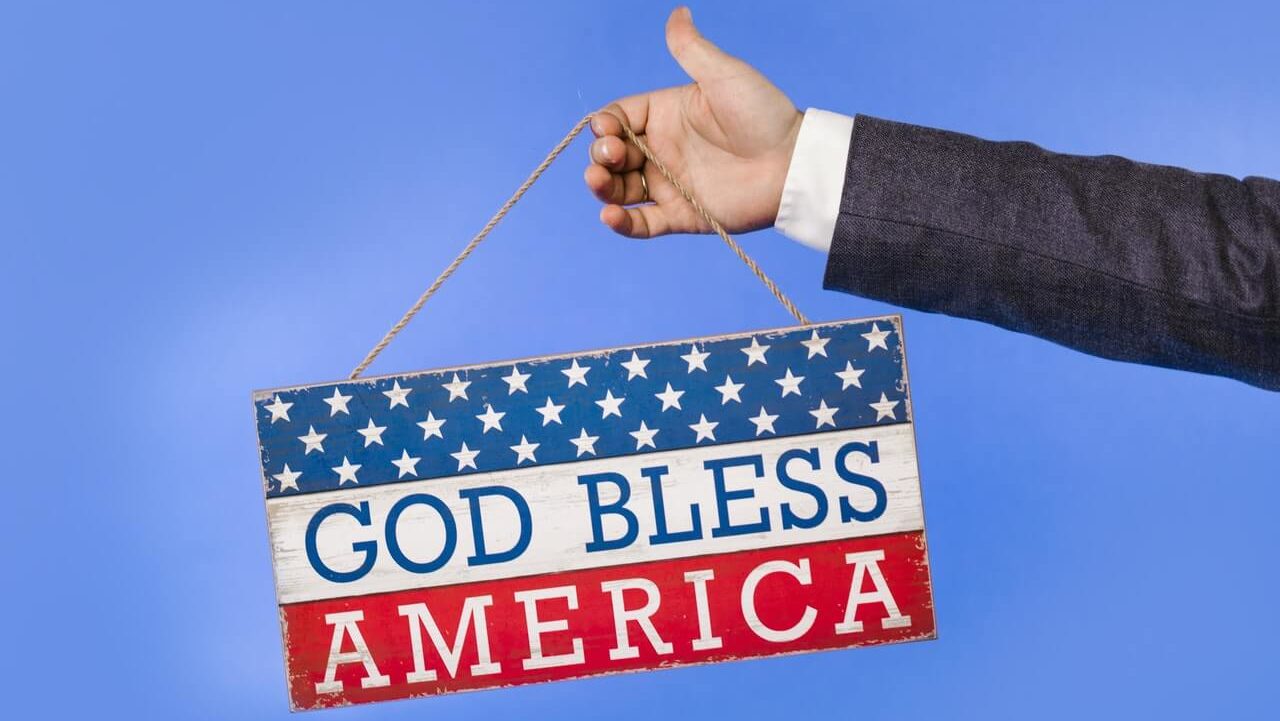 It's pretty easy to decipher – almost all Americans emphasize a striking motif of white, blue, and red colors which is a quintessential look on a typical independence day 4th of July. It's as if nothing quite depicted the day in a profound way without such a vibe.
Most classic ones, if not all Americans will be wearing clothing of red, white, and blue-colored dresses containing stars and stripes as well. So, why not apply such a theme on your website and in your outlet?
3. Sponsor an Event on Independence Day
The fourth of July is not only the ultimate American Shopping spree but also a moment of jubilation through countless parades, ball games, carnivals, and firework displays. And these events also open up the window to implement the concept of independence day marketing ideas to boost your sales. So, why not take this rare chance to sponsor an event and give back to the community?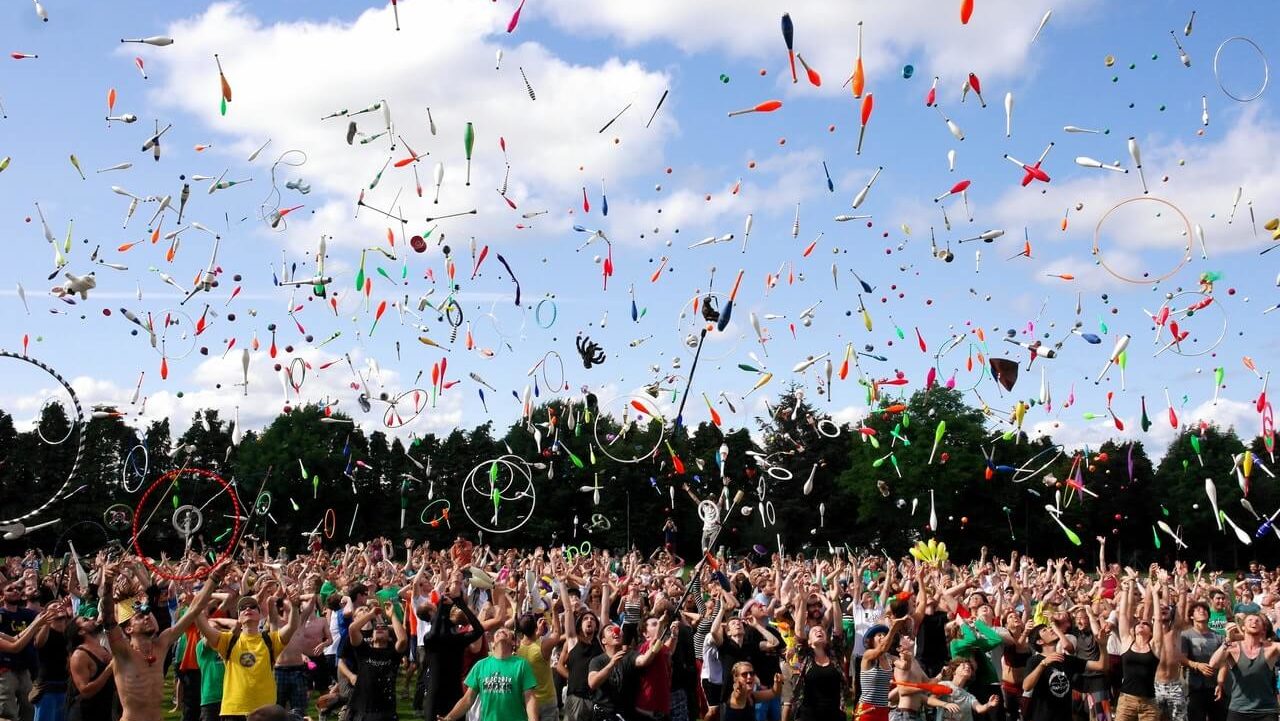 In addition to the sponsorship, you can also give away your sample products to the local community. On this great day, you can bring all people together and make a promotion of your business all the way – a win-win both for your business and the community.
4. Elicit Emotion of "Made in the USA" on Your Customers' Mind
Does your store have USA-made products? Bingo! You have prolific sales incoming!
Marketing is all about hacking human psychology but definitely with good products. For this purpose, you can elicit patriotism through the "Made in the USA" concept on this day.
According to a recent Consumer Reports survey, almost 8 in 10 American consumers say they would rather buy an American-made product than an imported one. And more than 60 percent say they're even willing to pay 10 percent more for it.

Source: Cosumer Reports
If there are made-in-the-USA products in your store, Independence Day couldn't be a better time to remind your customers about them.
And what could be a better occasion than the independence day to remind the nation about the "Made in the USA" concept?

5. Aware Your Customers of Social Campaigns
Since 4th July is more of a time for people to get connected, share greetings, and make plans for their future than just mere celebration; it paves the way to connect with them via content marketing through various social media channels.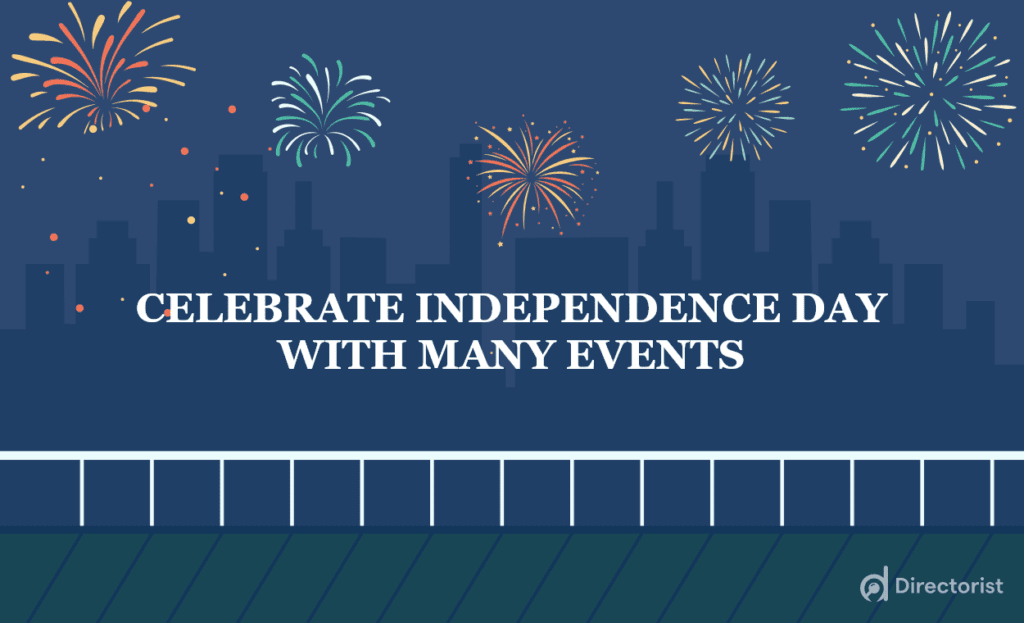 If you are on a tight budget and have a hard time investing in advertisements and other paid promotions, you can still reach your audience in organic ways.
One way to reach organically is to motivate your audience to generate content around your products. For this purpose, you can create a quiz on your product and ask them to answer and share in the exchange for a prize.
Remember, you have to craft data-backed emotional content relevant to your audience if you want to make it viral and get substantial audience traction.
6. SMS Marketing or Text Marketing
Unlike the flattening curve of traditional email marketing, SMS marketing has a massive spike of a whopping 98% read rate. Here are the interesting facts about SMS marketing that shows how effective medium it is to increase your independence day sales:
As is often the case backed by the above data, SMS marketing certainly performs better than other digital channels. And this sort of marketing is still the underrated and untapped weapon of Digital Marketing Strategy for any kind of sales promotion.
If you are yet to use this weapon to skyrocket your sales volume, it's high time you armed your independence day sales strategy with this channel. Just make sure to send lucrative promo codes to your recipients to redeem discounts. It's that easy!
7. Segment Your Email List
You can not expect a higher ROI unless you segment your subscribers into relevant groups. Besides, segmenting your email list helps you dispatch your messages to the right audience bringing you the highest return.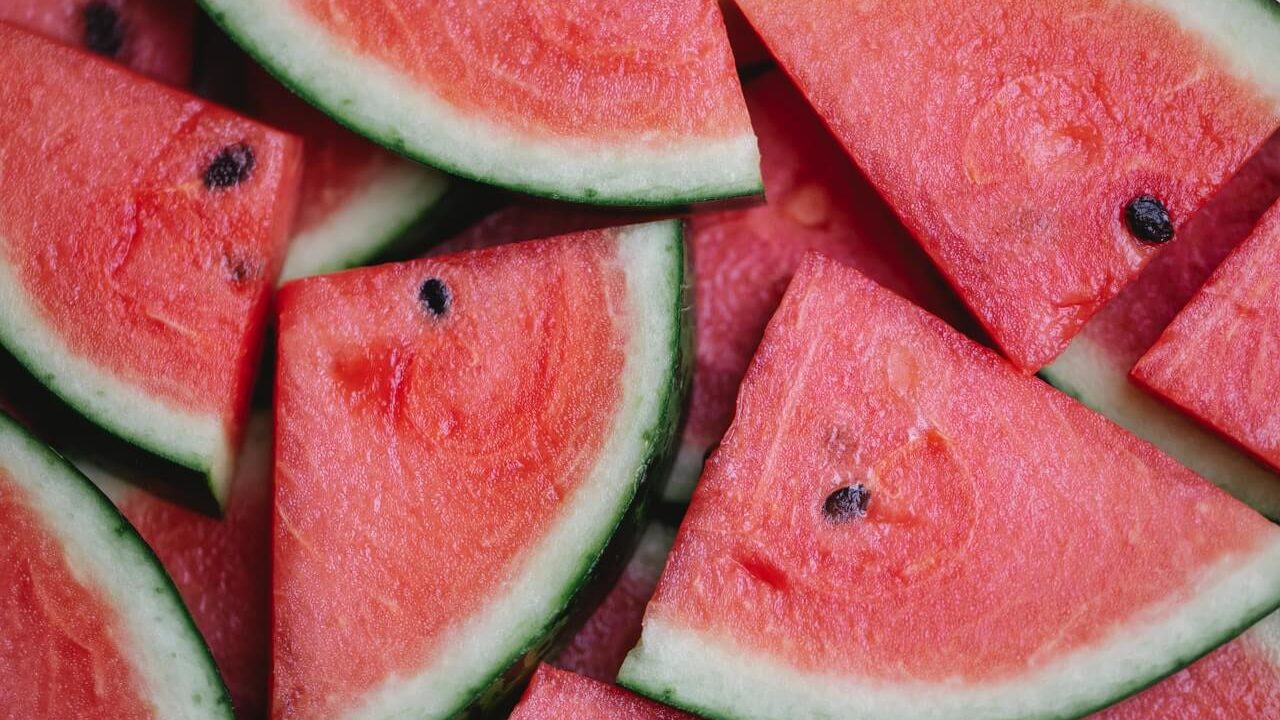 You can segment your email list simply by visitor's categories which include but not necessarily limited to:
Visitors
Leads
Potentials
Subscribers
Paying customers
You can also get data from your visitors on what particular products they are viewing or adding to the cart and thus send them personalized emails on those product categories with discounts or offers. Remember segmenting your email list is the key and you can use this key to retarget your lost customers afterward.
If you already have a segmented email list, hallelujah! you can immediately send abandoned cart reminders, promo codes, and upselling and cross-selling offers to ramp up your sales.
Related Article: Best Email Marketing Practices for Your Directory Business That Drive Results
8. Inform Your Affiliate Marketers about Your Independence Day Marketing Ideas & Campaigns Beforehand
Did you know the fact – "it's estimated that 80% of brands have affiliate programs."? (Source: Findstack)
According to eMarketer:
"Revenue from affiliate marketing is increasing year after year, and according to the affiliate marketing industry report, it reached $6.4 billion in turnover in 2019 alone. Since 2015, affiliate marketing revenues jumped 52% and the market is projected to expand to $6.8 billion by the end of 2020. Affiliate marketing spending increases at an annual rate of 10% with retailers accounting for 25%." (Source: TRUELIST).
But how can you attract the right affiliate marketers for your business? Here are some tips to follow:
Join affiliate networks and directories to find high-quality marketers.
Find affiliate marketers from social networks.
Showcase your affiliate scheme on your website with lucrative commissions and branding materials to stand out in the league.
Target the potential affiliate marketers with online ads.
Take part in affiliate events and talk about your affiliate program.
Hire an affiliate manager to find and manage affiliate marketers for your website.
Moreover, as your affiliates will be linking to your website from various traffic sources, you can expect a huge spike in your SEO and organic traffic.
So, why not inform your affiliate marketers about your upcoming independence day marketing campaign so that they can take the necessary steps to tune up their affiliate content aligned with your business campaign.
9. Gather Ratings & Collect Positive Reviews
Before I talk about ratings and reviews, take a look at the following facts:
Do you have good ratings and reviews for your products? If yes, voila! You have massive sales incoming this independence day if other strategies are implemented right.
Therefore, you can reach out to famous reviewers to collect great reviews. And most importantly make sure to gather high ratings for your products on your website to influence customer behavior.
10. Start a Photo Contest
Believe me, the idea of arranging an independence day photo contest works like a charm. All you have to do is to ask your fans and followers to share photos mentioning your page with creative captions.
Later, you will declare 3-5 lucky winners and offer them free meals or gifts. This way, you can capitalize on the idea of independence day marketing to the brim.
11. Leverage Your Social Media Channels
Sometimes not being serious is a boon to not only the fourth of July marketing campaign but also to any other occasions. You just need to beef up your all social media channels with the independence day vibe like adding custom images.
To cite an example, JCPenney has dedicatedly posted a banner that infuses the visitors' hearts with the national vibe. You need to make sure you use this type of post for all of your social media channels not just for Facebook.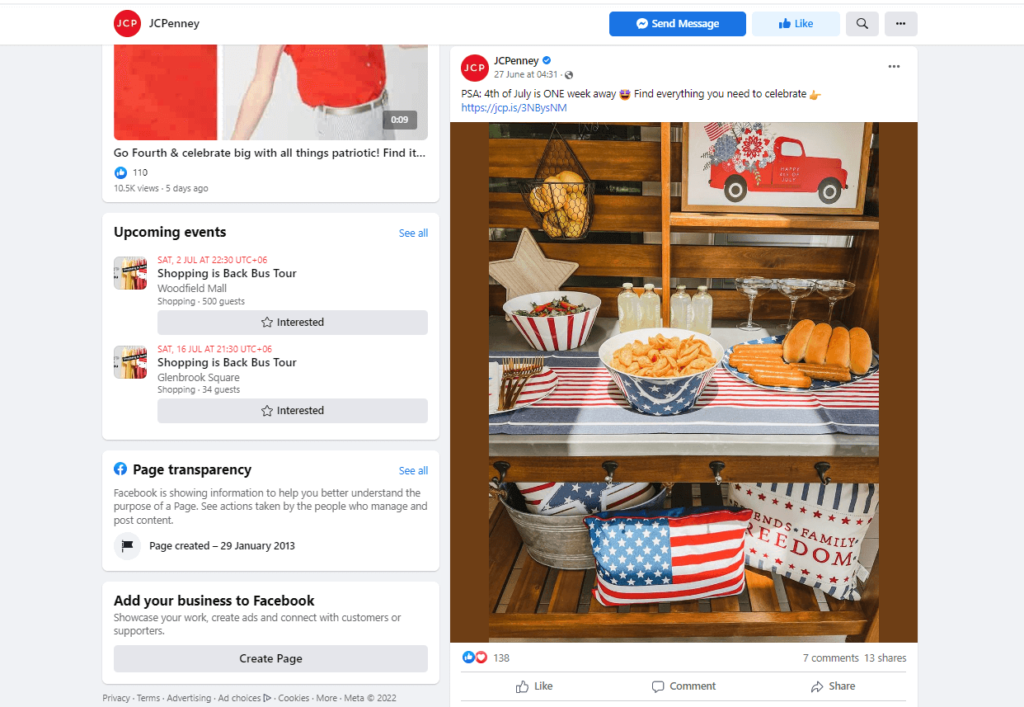 The same goes for Sears and other popular brands. Thus you can try out this idea regardless of the industry type you are working for.
12. Last But Not Least: Be Data-driven & Take Action Accordingly
By now, I have roughly already discussed all the important strategies, tips, and tricks. But being data-driven ensures the highest return on your investments as it gauges all KPIs and tells which strategy is working better than others.
Here are some interesting facts on data-driven marketing strategy:

Just by these facts alone, you need to save your customer data and target them later to build an efficient sales funnel. Information with such importance becomes obvious – you need to use these customer data in a more efficient way during the occasion of independence day too.
With that out of the way, this independence day marketing strategy also posits that you can use customer data to determine which strategy is working better than the rest and thus prioritize the most well-performing ones to level up your independence day marketing sales.
The Bottom Line
The 4th of July is the time when America comes together to revel with collective action to express their patriotic spirit which also broadens the way for your business to hoist your brand awareness, give back to the community with sponsorship and offer special prices to your fanbase or potential customers.
Make sure to give all the aforementioned independence day marketing ideas a whirl and crank up your sales to the limit. And then again, the time is now to bring all that power of Independence Day of USA forward with your unique and exclusive independence day marketing ideas & campaigns.
If you liked our posts, don't forget to subscribe to our blog so that we can notify you once any post is published. Directorist is now on Twitter & Facebook! You can also join the Directorist Community for sharing your thoughts and experiences relating to the directory niche. Come and join us to see what we're up to.
Happy Independence Day!