Top Directory Submission Sites in 2023
9 mins read
In the digital age, directory submission sites have taken on the role of modern-day Yellow Pages, presenting an extensive collection of businesses, services, and websites. Similar to how one would flip through the phone book to locate a plumber or dentist, these sites aid users in finding what they need on the internet.
However, unlike their predecessors, these directories offer far more than mere contact details. They often furnish comprehensive business descriptions, customer reviews, and even interactive maps with directions. Whether you're a business owner aiming to enhance your online visibility or a user in search of the finest local services, these top directory submission sites are the ultimate go-to resources. So, without further ado, let's delve into the cream of the crop. But before we dive deep, let me impart some valuable words about directory submission.
What is Directory Submission?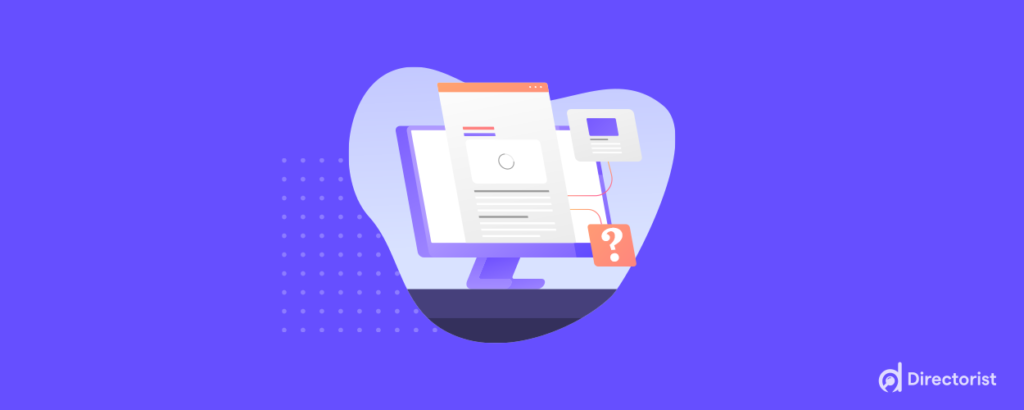 Directory submission is a technique used in search engine optimization (SEO) to improve the visibility and ranking of a website. It involves submitting a website's URL and relevant information to online directories or web directories. These directories are websites that categorize and list other websites, providing links and brief descriptions for users to browse through.
The process typically involves selecting the appropriate category or subcategory within the directory that best matches the website's content or industry. Then, the website owner or SEO specialist submits the website's URL, title, description, and sometimes additional information such as keywords or tags.
Directory submission can be done manually by visiting each directory individually and submitting the website details, or it can be automated using specialized software or services. However, it's important to note that the effectiveness and relevance of directory submission as an SEO strategy has evolved over time.
In the past, directory submission was considered a common practice to build backlinks and increase a website's visibility in search engines. However, with changes in search engine algorithms and the growing emphasis on high-quality, authoritative backlinks, the significance of directory submission has diminished. Search engines now place greater importance on natural, organic backlinks from reputable websites, rather than bulk submissions to directories.
It's important to approach directory submission with caution and consider the quality and relevance of the directory before submitting your website. Focus on directories that are reputable, well-established, and related to your website's niche or industry. Additionally, prioritize other SEO strategies such as content creation, link building through outreach, social media marketing, and improving user experience on your website for better long-term results.
5 Directory Submission Sites- Our Favorite Picks
Directory submission sites are platforms where you can submit your website or blog to gain backlinks and increase online visibility. However, it's worth noting that directory submissions have become less influential in recent years due to changes in search engine algorithms. Nevertheless, if you still want to explore directory submission sites, here are five examples.

Once known as a domain directory, AboutUs has evolved into a platform that allows us to showcase and share websites. The exciting part is that this amazing directory submission site is free to use and submit.

Yelp, although primarily renowned for its user-generated reviews of restaurants and local businesses, also serves as a directory for businesses across different industries. By submitting your business to Yelp, you can enhance its visibility and attract potential customers who rely on the platform for recommendations and information.

Jasmine Directory is a web directory that provides a categorized list of websites and resources on the internet. It was founded in 2009 by a team of web developers and SEO experts, and its mission is to help users find high-quality websites and information on a wide range of topics.

Hotfrog is an online directory that focuses on promoting local businesses. It offers a platform for businesses to submit their details, including address, contact information, and a brief description. Through Hotfrog, you can enhance your local online presence and reach potential customers within your target geographic area.

Best of the Web (BOTW) is a reputable directory website that provides both free and paid submission options. While free submissions may take longer to review, opting for a paid submission can expedite the process. Being listed on BOTW can provide your website with increased visibility, potential traffic, and a backlink from a respected directory.
Different Types of Directory Submission Sites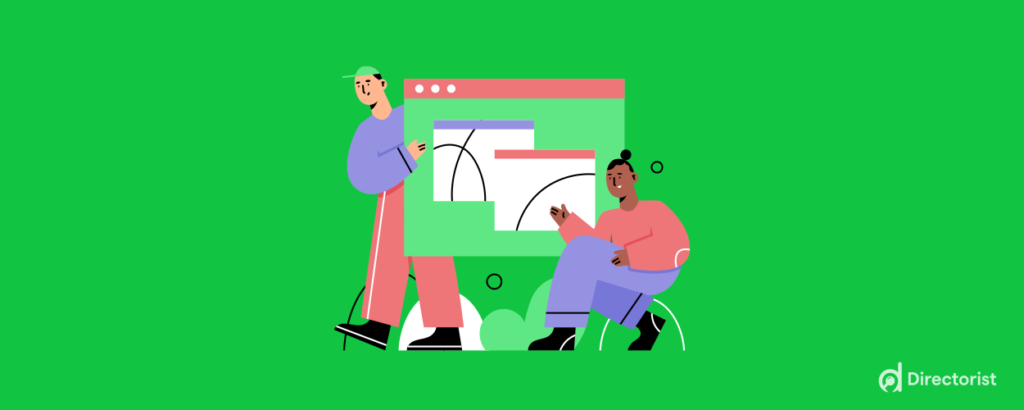 Directory submission sites are websites that allow users to submit their website URL and other relevant details to be included in a specific category or directory. These directories serve as online catalogs or listings that help users discover websites based on their interests. Here are some different types of directory submission sites.
i. Free directory submission
These are directories where you can submit your website for free without any cost involved. They may have certain guidelines and review processes before approving your submission.
ii. Reciprocal regular listing
Reciprocal directory submissions require you to add a link or banner of the directory on your own website in exchange for your website's listing in their directory.
iii. Paid listing
Some directories offer paid listing options where you can pay a fee to expedite the review process or to get additional benefits such as priority placement, highlighted listings, or more category choices.
iv. Automatic web submission
These directories allow automated software or scripts to submit your website without manual intervention. However, be cautious while using automatic submission tools, as they may not always comply with directory guidelines.
v. Manual submission
Manual submission involves individually visiting each directory and filling out the submission form or following the submission guidelines. It requires more effort but gives you better control over the submission process.
vi. Nofollow directory submission
Nofollow directories use the "nofollow" attribute in their website links. This attribute tells search engines not to pass link authority to the linked website. While these links may not directly impact SEO, they can still drive referral traffic.
vii. Dofollow directory submission
Dofollow directories do not use the "nofollow" attribute in their links, allowing search engines to pass link authority to the linked website. These directories are generally more desirable from an SEO perspective.
viii. Niche directory submission
Niche directories focus on specific industries, topics, or interests. They cater to a particular audience and offer more targeted listings relevant to that niche.
ix. Regional directory submission
Regional directories concentrate on specific geographical locations, such as cities, states, or countries. They help businesses or websites target a specific regional audience.
x. Social bookmarking sites
Although not traditional directories, social bookmarking sites allow users to submit and bookmark website links. They provide categorization and tagging features, enabling users to discover and share web pages based on their interests.
How to Submit Directory Listings to Directory Submission Sites?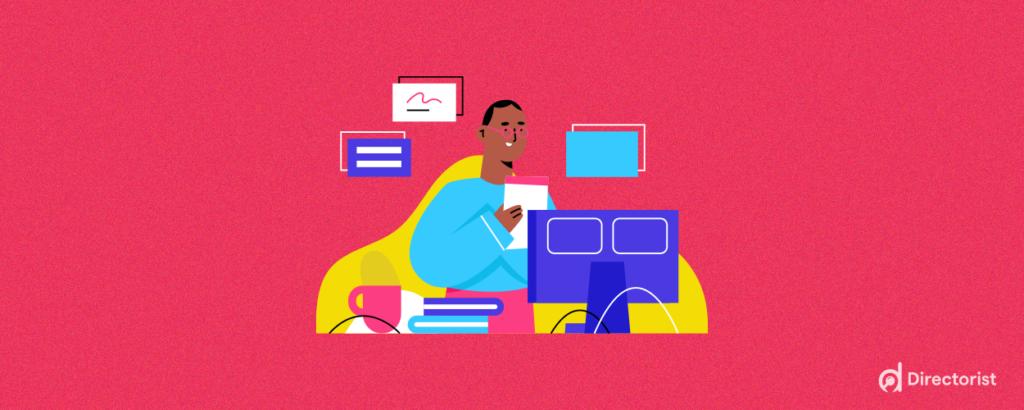 Submitting directory listings to directory submission sites typically involves the following steps.
Step-1. Identify relevant directories
Research and identify directories that are relevant to your business or website niche. Look for reputable directories that have a good reputation and are likely to attract your target audience.
Step-2. Prepare listing details
Gather the necessary information and details required for directory submissions. This usually includes your business name, address, phone number, website URL, description, and relevant keywords or categories. Some directories may also ask for additional information such as hours of operation or payment methods.
Step-3. Choose the appropriate category
Select the most suitable category or subcategory for your business listing. Make sure to choose the category that accurately represents your business to increase the chances of reaching the right audience.
Step-4. Register or log in
Visit the directory submission site and either register for a new account or log in if you already have an existing account. Some directories may allow you to submit listings without registration, but it's generally recommended to create an account for easier management of your listings.
Step-5. Locate the submission form
Look for the submission form or link on the directory site. This is usually found in the "Submit" or "Add Listing" section. It may vary depending on the specific directory site, so explore the site or refer to the site's guidelines if you're having trouble finding it.
Step-6. Fill out the submission form
Complete the submission form with the required information. Provide accurate and detailed information about your business to enhance the visibility and credibility of your listing. Be mindful of any character limits or formatting guidelines specified by the directory.
Step-7. Submit your listing
Review the information you've entered for accuracy, and then submit your listing. Some directories may require you to complete a captcha or verification process before finalizing the submission.
Step-8. Verify your listing
Depending on the directory, you may need to verify your listing through email confirmation or other methods. Follow the instructions provided to complete the verification process. This step helps ensure the legitimacy of your listing and confirms your ownership or association with the business.
Step-9. Track your submissions
Keep a record of the directories you've submitted to, along with any login credentials or confirmation emails. This will help you manage your listings and track their approval status.
Step-10. Follow directory guidelines
Different directories may have specific guidelines or policies for submissions. Familiarize yourself with these guidelines and ensure your listing adheres to them. Failure to comply with the guidelines may result in the rejection or removal of your listing.
Step-11. Monitor and update your listings
Once your listings are approved and live, periodically review and update them as needed. This includes updating any changes to your business information, such as address or phone number, and adding new content or promotions to keep your listing current and engaging.
What are the Benefits of Directory Submission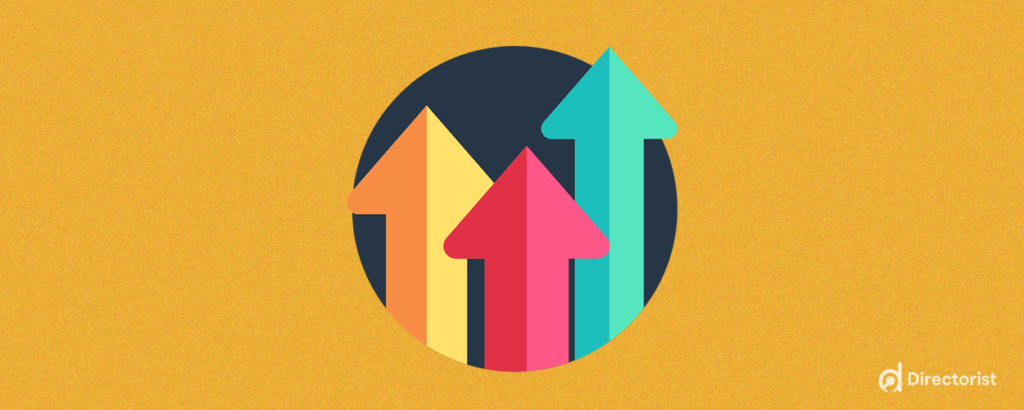 Directory submission is a method of submitting your website's URL and other relevant information to online directories or web directories. While the significance of directory submission has evolved over time due to changes in search engine algorithms and the rise of other SEO techniques, there are still some benefits to consider.
Increased online visibility
Directory submission helps in increasing your website's online visibility by listing it in relevant directories. Users who browse these directories may discover your website and visit it, potentially leading to increased traffic.
Enhanced SEO
While the impact may not be as significant as it once was, directory submission can still contribute to improving your website's search engine optimization (SEO). When you submit your website to reputable directories, it can generate backlinks to your site, which search engines consider a positive ranking factor.
Targeted traffic
Online directories are usually categorized based on specific industries, niches, or geographical locations. By submitting your website to directories that are relevant to your business or target audience, you increase the chances of attracting targeted traffic. Users browsing these directories are more likely to be interested in the products or services you offer.
Brand exposure
Being listed in reputable online directories can enhance your brand exposure and credibility. It gives your website more visibility and presents your business as a legitimate and trustworthy entity in your industry.
Local SEO benefits
For businesses with a physical presence or serving specific geographic areas, submitting your website to local directories can be beneficial. Local directories help improve your local SEO efforts by increasing your visibility in local search results, especially when users search for businesses in a specific location.
Niche authority
Submitting your website to niche directories can help establish your authority in a particular industry or niche. Being listed alongside other relevant businesses or websites can enhance your reputation and position you as a trusted source within your niche.
Before Setting the Sun
In conclusion, leveraging top directory submission sites is a powerful strategy to enhance online visibility, improve search rankings, and attract targeted traffic to your website. By selecting reputable directories, you can establish credibility, expand your reach, and strengthen your overall online presence. Make strategic submissions, prioritize quality over quantity, and stay updated to maximize the benefits of directory submissions in today's dynamic digital landscape.