Top 10 Different Types of WordPress Directory Websites
13 mins read
WordPress has established itself as a versatile platform for creating a wide variety of websites, ranging from personal blogs to complex e-commerce portals. One specific category that has gained significant popularity is directory websites. Directory websites serve as comprehensive online repositories, cataloging information and resources related to specific niches, industries, or locations. These platforms allow users to easily search, discover, and connect with businesses, services, events, or any other type of content within a specific domain.
However, not all directory websites are created equal. There are many different types of WordPress directory websites, each with its own unique purpose. In this article, we will walk you through a list of different types of WordPress directory websites so that you can precisely move while choosing a directory website for your business. So, without further ado, let's dig deeper.
What Are Directory Websites?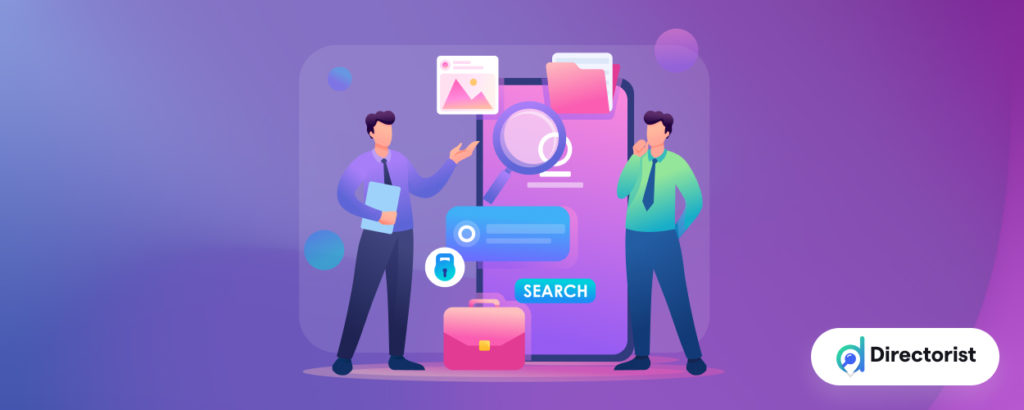 Directory websites, also known as web directories or link directories, are online platforms that organize and categorize links to websites, resources, and content on the Internet. These directories serve as centralized collections of links that are usually organized by topics, categories, or industries. Users can navigate through these categories to find websites or information related to their interests.
Interestingly enough, directory websites were more popular in the early days of the internet, before search engines like Google became dominant. They were essential for users to discover new websites and resources in a structured manner. However, with the rise of sophisticated search algorithms, search engines became more effective at providing relevant search results, making directory websites somewhat less prominent.
Some Different Types of WordPress Directory Websites
Here are some different types of WordPress directory websites for your convenience to quickly compare and pick them for your businesses.
1. Business Directory
This category of website serves as a comprehensive platform that compiles and presents a wide array of local enterprises, services, or experts within a specific geographic region. Its primary function revolves around furnishing intricate particulars such as the names of businesses, precise physical addresses, reliable contact information, substantive customer reviews, and evaluative ratings that collectively offer prospective users a comprehensive understanding of the entities in question.
2. Job Board
The core purpose of a job board website revolves around the meticulous curation and presentation of an extensive array of employment opportunities emanating from a diverse spectrum of companies and industries. This platform serves as a comprehensive repository where prospective job seekers are empowered to diligently explore and discover pertinent positions aligned with their aspirations, qualifications, and preferences. In parallel, this virtual space offers a conduit for enterprises and employers to meticulously compose and exhibit their distinctive job listings, thereby facilitating a seamless channel through which they can effectively connect with potential candidates who are ideally suited for the roles they aim to fill.
3. Real Estate Directory
This online platform compiles an extensive inventory of properties currently open for rental, purchase, or leasing purposes. It serves as an avenue for real estate professionals and property proprietors alike to present their real estate offerings in a captivating manner, complete with vivid imagery, comprehensive descriptions, and pertinent contact details.
4. Travel and Tourism Directory
This online platform is dedicated to serving the vibrant travel and tourism sector, meticulously curating a comprehensive collection of accommodations, dining establishments, captivating tourist destinations, and a spectrum of interconnected amenities across various geographical locales.
5. Event Directory
A comprehensive event directory website serves as an invaluable resource, furnishing detailed insights into a diverse array of imminent occurrences including events, conferences, workshops, festivals, and an array of other captivating gatherings. This digital platform empowers users with the ability to meticulously explore forthcoming happenings, affording them the convenience of tailoring their searches according to specific parameters such as geographical location, chronological date, or distinct thematic categories.
6. Restaurant and Food Directory
The primary objective of this website revolves around the comprehensive compilation of a diverse array of gastronomic establishments including restaurants, cafes, and various food-centric enterprises. This platform is designed to encompass a plethora of indispensable information, encompassing not only menus brimming with delectable offerings but also invaluable insights derived from customer reviews that shed light on the dining experiences. In addition, this website also offers essential contact details that facilitate seamless interactions between patrons and these culinary ventures.
7. Classifieds Directory
This genre of website provides users with the capability to create and publish classified advertisements spanning a diverse array of products and services. These platforms conventionally encompass a comprehensive array of categories, each tailored to accommodate distinct varieties of items, ranging from automobiles, electronics, and furniture to employment opportunities and beyond.
8. Health and Wellness Directory
This online platform is meticulously crafted to revolve around an array of health and wellness offerings, encompassing a diverse spectrum of medical professionals, state-of-the-art fitness establishments, holistic alternative modalities, and an assortment of enriching wellness products.
9. Educational Directory
An educational directory website meticulously catalogs schools, colleges, universities, courses, and various other educational resources. Its purpose is to assist students and parents in identifying suitable educational opportunities by providing a comprehensive platform for exploration.
10. Pet Services Directory
This type of website places its primary emphasis on cataloging a diverse array of services associated with pets, encompassing establishments like pet stores offering an assortment of pet products, proficient veterinarians catering to healthcare needs, adept pet sitters ensuring meticulous care during absences, and proficient pet grooming services attending to aesthetic and hygiene requirements.
How to Choose The Best WordPress Directory Websites?
Choosing the best WordPress directory websites involves careful consideration of various factors to ensure they align with your goals and requirements. Whether you're looking for directories to promote your business, list resources, or gain visibility, here's a step-by-step guide to help you make an informed decision.
Define your goal
Clarify your purpose for seeking directory websites. Are your intentions centered on promoting your business, displaying your portfolio, amassing potential leads, or pursuing another goal entirely? A clear understanding of your objectives will streamline your decision-making process.
Research and list
Compile a list of WordPress directory websites that are relevant to your niche or industry. Use search engines, social media, and recommendations from colleagues to build your initial list. Thus you can have at least a solid niche to start a directory business.
Check directory niche
Make sure the directories you're evaluating cater to your industry or niche to maximize their effectiveness. Niche-specific directory offers a more precise platform for increased visibility and enhanced engagement opportunities. Checking the directory's alignment with your industry ensures you reach a more relevant audience. Opting for a niche-specific directory can significantly boost your exposure and interaction potential.
User-friendly interface
Assess the user experience of every directory website, focusing on ease of navigation, search functionality, and filtering options. A cluttered or confusing interface has the potential to deter users from exploring your directory listings. Therefore, prioritizing a user-friendly design is essential to ensure a positive experience. Streamlined navigation, efficient search tools, and intuitive filtering mechanisms are key elements to consider for enhancing user satisfaction.
Listing quality
Look for directories that consistently uphold a superior standard in their listings. These directories should exemplify a commitment to excellence by ensuring that their listings are meticulously organized, replete with comprehensive information, accompanied by crystal-clear images, and described with unerring accuracy.
Traffic and authority
Choose directories that exhibit substantial online traffic and possess a robust digital presence. To gauge a website's traffic, leverage tools such as SimilarWeb or Alexa, which provide estimates. The rationale behind this is that directories with higher levels of traffic are likely to attract a larger pool of potential visitors to your listing, thereby increasing your visibility and potential engagement.
SEO and backlinks
Ensure that the directory websites you are considering for inclusion in your SEO strategy boast a robust and well-optimized structural framework. It's imperative that these directories not only exhibit a strong SEO foundation but also provide a valuable feature that allows you to establish reciprocal links back to your website. The incorporation of this reciprocal linking capability is instrumental in enhancing the search engine rankings of your own website.
User reviews and ratings
When you have the opportunity, it is highly advisable to peruse the reviews and ratings associated with directory websites. This practice can offer you invaluable glimpses into the firsthand experiences of individuals who have actively engaged with these platforms. By delving into these reviews and ratings, you gain access to a wealth of information that can illuminate the strengths and weaknesses of these directories, empowering you with a comprehensive understanding of what to anticipate and helping you make more informed decisions.
Submission and verification process
Gain a comprehensive understanding of the directory website's approval procedure for listings. This meticulous verification process involves manual scrutiny, assuring that each listing is meticulously reviewed to ascertain its accuracy and relevance. This diligence in verifying listings serves as a testament to the website's commitment to quality, enhancing the reputation and credibility of your business within its listings.
Mobile responsiveness
In the era of heightened mobile device usage, it's essential to prioritize the mobile-friendliness of directory websites. This involves ensuring that listings and the overall interface are impeccably optimized to provide a seamless user experience across a wide range of mobile devices.
Cost and features
Evaluate the financial considerations entailed in the process of listing your business or services on various online platforms. It's crucial to take into account the diversity of pricing models across directory websites, as some provide complimentary basic listings, whereas others introduce premium-tier functionalities that come at a price. To make an informed decision, meticulously scrutinize and juxtapose the array of features and capabilities provided by these platforms in correspondence to the associated costs.
Community engagement
When directory websites incorporate elements such as comments, forums, or ratings within their platform, it is suggestive of a more robust and engaging user experience. These interactive features not only serve to facilitate community-building but also foster a dynamic environment where users actively participate, share insights, and contribute to the platform's overall vitality.
Social media integration
Evaluate if the directory permits linking to your social media profiles. Integrating with social platforms can boost your online exposure, expanding your reach and engagement potential. This synergy strengthens your network, nurtures community involvement, and amplifies your digital presence. Explore these directory features to maximize your online impact.
Support and customer service
When evaluating directory websites, prioritize assessing the extent of their support services. The presence of a swift and responsive customer support team can be a priceless asset when facing challenges or seeking guidance. So, take the time to carefully consider the support they offer; it could make all the difference.
Trial or test run
If you have the opportunity, consider experimenting with several directory websites on a trial basis prior to making a substantial commitment to a long-term listing. This approach will allow you to gain firsthand experience and insight into their effectiveness, enabling you to make a more informed decision about whether or not they are the right fit for your needs. By testing the waters in this manner, you can gauge their performance and evaluate their potential benefits more comprehensively.
Analytics and insights
Some directory websites offer valuable analytical tools and insights that allow you to gain a comprehensive understanding of how well your listing is performing within their platform. These analytical resources furnish you with crucial data and statistics, which in turn empower you to meticulously monitor and assess the influence and effectiveness of your presence on the directory.
Long-term viability
When choosing a directory, prioritize those with a longstanding reputation and historical reliability. Opt for websites that have demonstrated their credibility over time, as they are more likely to remain relevant and influential in the future. This approach ensures your endeavors benefit from sustained exposure and success.
Terms and conditions
Delve deeply into the intricacies of the terms and conditions presented by each directory website, ensuring a thorough comprehension. Verify their alignment with your business's core goals and values, prioritizing harmony in your digital presence. This meticulous examination is key to establishing a strong foundation for your online listings.
How Directory Websites Help Businesses?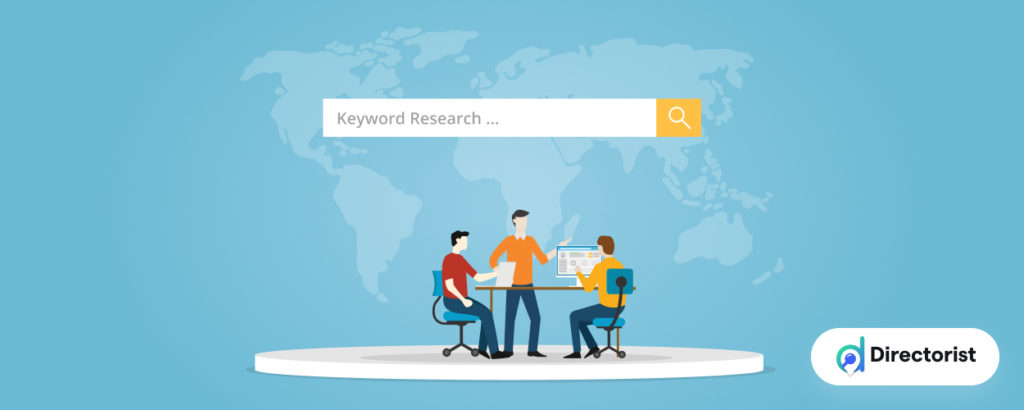 Directory websites can significantly help businesses in various ways by providing them with increased online visibility, improved credibility, and enhanced marketing opportunities. Here are some ways directory websites can benefit businesses.
i. A way to increase online visibility
Directory websites are platforms where businesses can list their information, such as name, address, contact details, and website URL. This information is then made accessible to a wide audience of potential customers who are searching for specific products or services. Being listed on directory websites can increase a business's online visibility and make it easier for potential customers to find them.
ii. Local SEO
Many directory websites allow businesses to categorize themselves based on location and industry. This can greatly help with local search engine optimization (SEO), as search engines often prioritize local results. When potential customers search for businesses in a specific area, having a presence on local directory websites can improve a business's chances of appearing in search results.
iii. Credibility and trust
Inclusion within esteemed directory websites serves as a potent catalyst for bolstering a business's credibility and trustworthiness. Such listings convey an aura of legitimacy and reliability, ingraining confidence in potential customers. Furthermore, the presence of favorable reviews and high ratings on these platforms acts as a powerful testament to the business's sterling reputation, further solidifying its standing in the eyes of consumers.
iv. Targeted audience
Directory websites employ industry, service, or product-based categorization, facilitating businesses in connecting with a highly focused audience actively seeking their offerings. This precision targeting enhances the likelihood of attracting top-tier leads and achieving elevated conversion rates. As a result, directory listings become a potent tool for businesses to optimize their outreach and conversion strategies, harnessing the power of niche audiences.
v. Backlinks and SEO
Many directory websites provide the option to include a link back to the business's website. These backlinks can positively impact the business's overall SEO by improving its website's authority and search engine ranking.
vi. Online reviews
Directory websites empower consumers to voice their opinions through reviews and ratings for businesses. Positive feedback holds substantial sway, influencing potential customers' decisions, while negative reviews provide constructive feedback for business enhancement. This dynamic interplay between reviews and businesses on directory platforms fosters a cycle of improvement and informed consumer choices.
vii. Cost-effective marketing
Many directory websites offer free listings, providing businesses with a cost-effective means to promote themselves online. What's remarkable is that premium listings on high-traffic directories can often be more budget-friendly than other online advertising options. This combination of affordability and potential reach makes directory listings an appealing choice for businesses seeking cost-effective online marketing.
viii. Competitive advantage
Listing a business on directory websites offers a significant competitive edge. It empowers businesses to effectively highlight their distinct qualities and competitive advantages, enabling them to shine amidst a fiercely saturated marketplace. By leveraging this platform, enterprises can effectively communicate their unique selling points and set themselves apart from the competition, ultimately driving growth and success.
ix. Brand exposure
Directory websites serve as bustling hubs with substantial traffic, attracting users fervently seeking various products and services. The act of listing a business on such platforms unveils its brand to a vast and diverse audience, extending its reach far beyond those who might not directly navigate to the business's own website.
x. Mobile and local searches
Directory websites serve as invaluable aids to people using mobile devices, helping them locate businesses in their immediate vicinity. This is particularly advantageous for brick-and-mortar businesses seeking foot traffic. These platforms empower users with timely information, facilitating informed choices about nearby establishments and services. In essence, directory websites bridge the gap between consumers and local businesses, enhancing convenience and facilitating decision-making.
xi. Networking opportunities
Some industry-specific directories provide a valuable avenue for fostering professional relationships by facilitating connections among businesses operating within the same sector. These connections, in turn, can pave the way for mutually beneficial collaborations, the formation of strategic partnerships, and the exchange of valuable referrals. As a result, these directories serve as a powerful catalyst for enhancing networking opportunities within specialized industries, ultimately fueling growth and innovation.
Frequently Asked Questions (FAQs)
Do I need coding knowledge to create a WordPress directory website?
While basic knowledge of WordPress is helpful, you don't necessarily need coding expertise to create a directory website. Many directory plugins and themes offer user-friendly interfaces that allow you to set up and customize your website without writing code.
Can I allow user submissions on my directory website?
Yes, many directory plugins allow you to enable user submissions. Businesses or users can submit their listings for approval, and you can moderate the submissions to ensure quality and relevance.
How can I improve the search functionality on my WordPress directory website?
You can enhance the search functionality by using search plugins that offer advanced filtering, location-based searches, and keyword-based results. These plugins can help users find listings more easily.
Are there any SEO considerations for directory websites?
Yes, SEO is important for directory websites. Ensure that your directory website is structured well, with clear categories and subcategories. Use descriptive titles, meta descriptions, and alt tags for images. Additionally, encourage businesses to provide detailed information and high-quality images for their listings.
What security measures should I take for my directory website?
Implement security best practices, such as using reputable hosting, keeping your WordPress core, themes, and plugins updated, using strong and unique passwords, and considering security plugins to protect against malicious attacks.
Ringing The Bell
The choice of directory type should align with your specific goals and target audience, as each variant comes with its unique requirements and features. Remember that successful directory websites rely on effective content management, user engagement, SEO optimization, and ongoing maintenance to stay competitive and relevant.
By understanding the distinct characteristics of different WordPress directory types and tailoring your website to meet the needs of your users, you can create a valuable resource that not only connects people with the information or services they seek but also establishes your online presence as a trusted source within your chosen niche.
Ultimately, the success of your WordPress directory website hinges on a thoughtful combination of design, functionality, and content, ensuring a positive user experience and sustainable growth in the digital landscape.