Directorist 7.0 brings a lot of changes to improve the performance of the plugin as well as make it much more user-friendly. Using custom fields on the Add Listing page is one of the significant changes.
Now, it is easier to use this feature to build the Add Listing form quickly using the drag and drop feature, besides it allows users to add two new fields, number and file upload. These features will help users to build a dynamic Add Listing form according to their custom requirements more efficiently.
Adding a custom field
To add a custom field on the Add Listing form navigate to WP Admin Dashboard → Directory Listings → Directory Builder → Add Listing Form → Form Fields. You will see a screen like below where you will locate two different field types on the right side of the screen named Preset Fields & Custom Fields.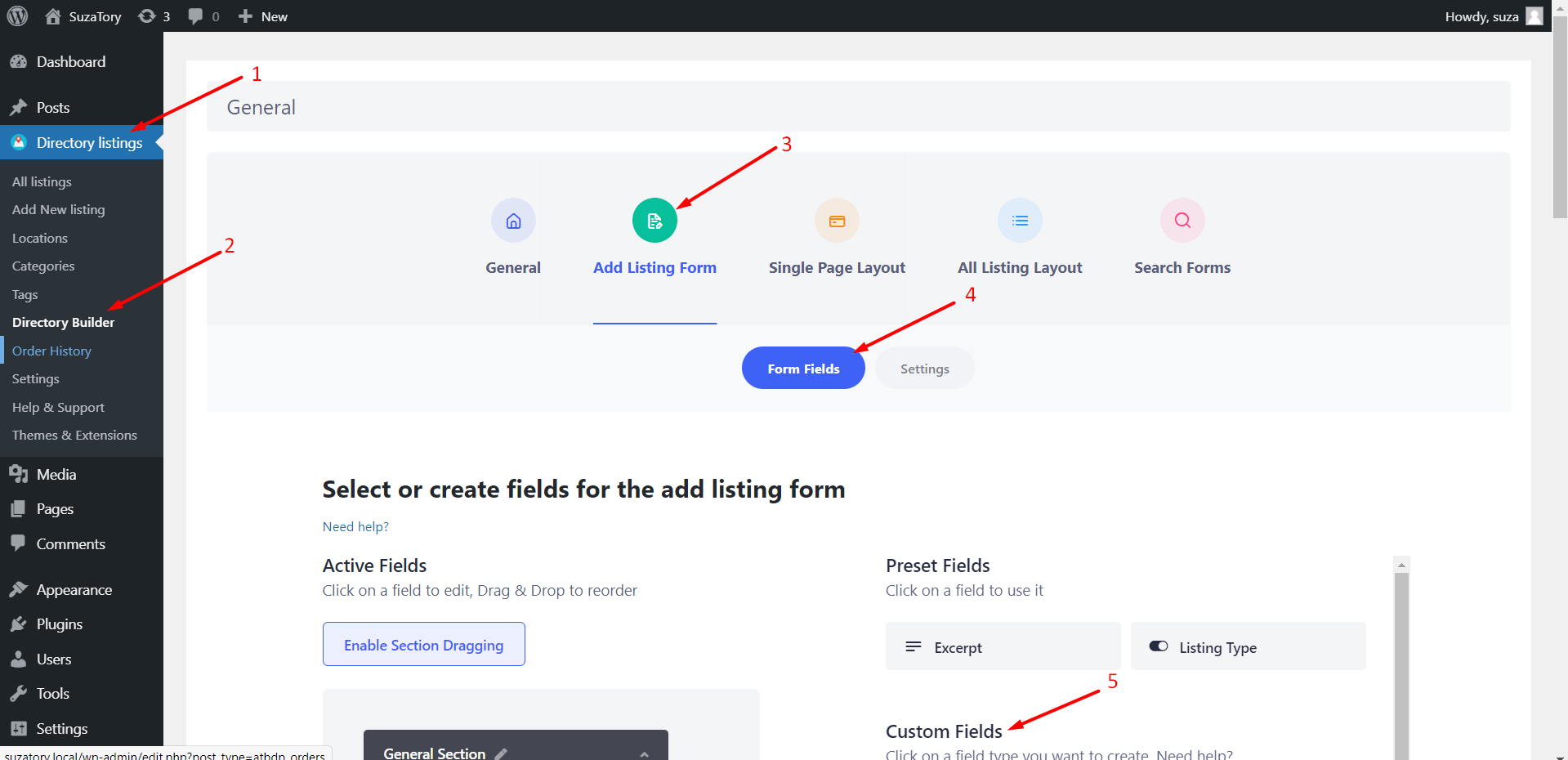 Description of fields options
There are some common options located in any type of custom field, they are editable, so users can change them according to their requirements.