5 Best Classified Ads Websites in 2023
10 mins read
Step back in time to a world where paper and ink reigned supreme, and classified ads were the lifeblood of sales and advertising. It may sound like a strange and distant land to the younger generations of today, but not too long ago, scanning the morning newspaper or flipping through a glossy magazine was the ultimate way to snag the latest and greatest bargains. Get ready to embark on a journey to a bygone era, where the power of print ruled supreme and the thrill of the hunt was just a turn of the page away.
But now with the digital transformation, whether you're looking to sell a used toaster, buy a new car, or find a date for your pet, classified ads websites have got your back. And with so many options out there, it can be tough to know which ones are worth your time and which ones are just a bunch of garbage.
No thorn in the flesh, dear readers, because we've scoured the internet to bring you the very best classified ads websites in the land. These websites are so good, they'll make you want to buy things you didn't even know you needed.
So sit back, relax, and prepare to be blown away by the power of these incredible classified ads websites. They're like the Avengers of online shopping, only instead of fighting evil aliens, they're helping you find a sweet deal on a slightly used couch. So, without further ado, let's get started.
Table of Content
How Classified Websites Play an Important Role in Digital Marketplace?
According to Statista, the average ad spending per internet user in the General classifieds segment is projected to amount to US$1.15 in 2023.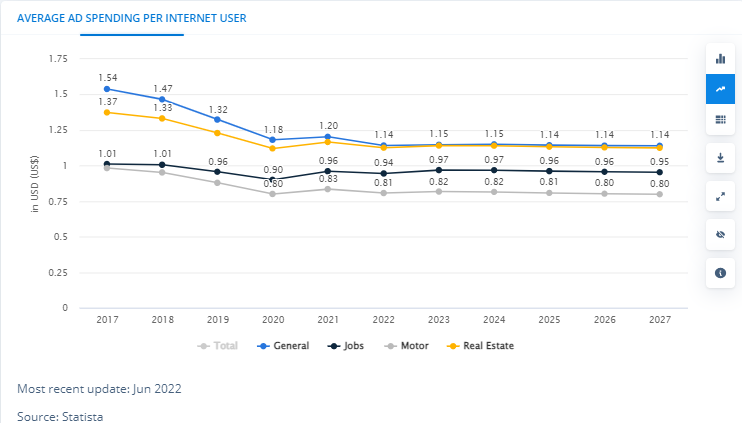 Classified websites play an important role in the digital marketplace by providing a platform for individuals and businesses to advertise their products or services, and connect with potential customers or clients. These websites have created a vast digital marketplace where buyers and sellers can easily find each other, negotiate prices and conduct transactions.
One of the biggest advantages of classified websites is their accessibility. They are usually free to use, and anyone can create an account and post an ad within minutes. This makes it easier for small businesses or individuals with limited resources to reach a larger audience and compete with larger corporations.
Moreover, they have evolved to provide more advanced features such as location-based search, image and video uploads, and messaging systems. These features help streamline the buying and selling process, making it easier for users to find what they're looking for.
Another advantage of classified websites is that they provide a global platform for businesses to reach customers beyond their local area. This has opened up new opportunities for businesses to expand their customer base and grow their brand.
In addition, these websites have contributed to the growth of the gig economy by providing a platform for freelancers and independent contractors to find work opportunities. This has created more job opportunities and provided flexibility for workers.
Overall, classified websites have played a significant role in the digital marketplace by providing a platform that is accessible, user-friendly, and effective in connecting buyers and sellers. They have transformed the way people buy and sell products and services online and will continue to play an important role in the digital economy.
Best Classified Ads Websites- Our Favorite Picks
There are many classified ads websites available, and the best one depends on what you're looking for. However, here are some of our favorite picks:
1 of 5 Best Classified Ads Websites- Craigslist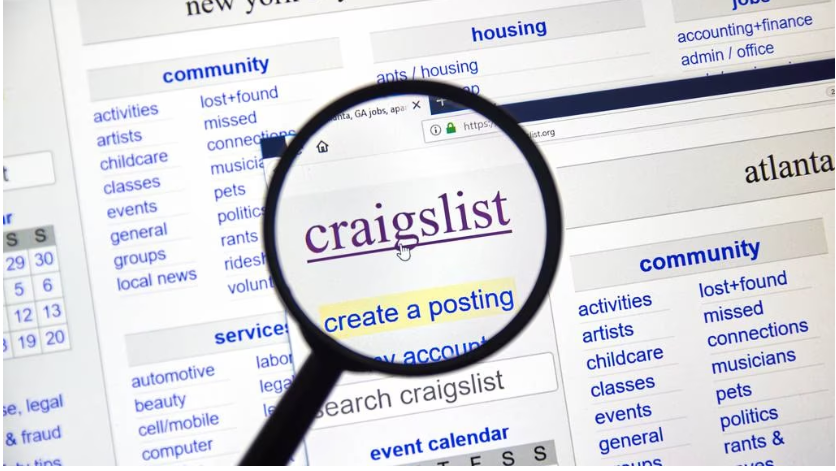 Craigslist is an online classified advertising website that allows users to buy, sell, trade, and find a wide range of goods and services. The website was launched in 1995 by Craig Newmark and has since grown to become one of the most popular online marketplaces in the world.
One of the most distinctive features of Craigslist is its simplicity. The website has a very basic, text-based interface that is easy to use and navigate. The homepage is divided into different categories, such as "jobs," "housing," "for sale," "services," and "community," making it easy for users to find what they're looking for. Within each category, users can further refine their search by location, price, and other parameters.
The thing that sets Craigslist apart from other online marketplaces is that it is largely free to use. Posting ads on the site is typically free, although there are a few exceptions, such as job postings in certain cities. However, there are no fees for buying or selling items on the site, which makes it an attractive option for budget-conscious consumers.
However, the main challenge of using Craigslist is that it is largely unmoderated, and there is a risk of fraud or scams. Users need to be cautious when dealing with people they don't know and should be wary of deals that seem too good to be true. However, by taking common-sense precautions, such as meeting in a public place and verifying the authenticity of items before purchasing them, users can minimize these risks.
2 of 5 Best Classified Ads Websites- Facebook Marketplace

Facebook Marketplace is an online platform where Facebook users can buy and sell items within their local community. It was launched in 2016, and it allows individuals and businesses to post items for sale, browse listings, and communicate with potential buyers or sellers.
In this marketplace, users can create listings for items they want to sell by uploading photos, adding a description, and setting a price. Users can also include additional details, such as the condition of the item, its location, and whether or not it's available for shipping.
More importantly, buyers can browse listings on Facebook Marketplace by category, location, and price range. They can also use the search bar to find specific items or filter by distance. Add to that, users can communicate with potential buyers or sellers through Facebook Messenger. This feature allows them to ask questions about the item, negotiate prices, and arrange a time and place to meet for the transaction.
Interestingly enough, Facebook Marketplace has safety features in place to help protect users from scams and fraud. For example, users can report suspicious listings, and Facebook will review and remove them if necessary.
However, Facebook Marketplace operates on a community-based model, which means that users are buying and selling with people in their local area. This can make it difficult to hold people accountable if something goes wrong with the transaction.
3 of 5 Best Classified Ads Websites-eBay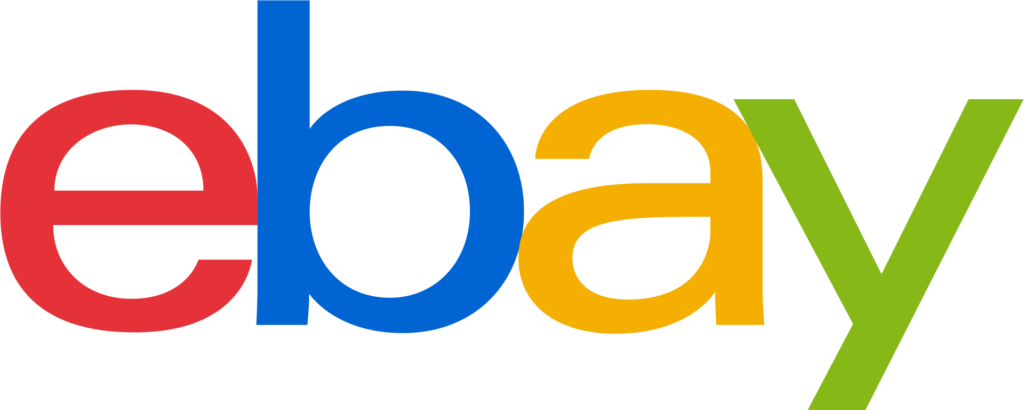 eBay is an online auction and shopping platform where people and businesses can buy and sell goods and services globally. It was founded in 1995 by Pierre Omidyar and has since become one of the largest e-commerce sites in the world.
The platform allows sellers to list items for sale, set a starting bid or fixed price, and specify the duration of the auction. Buyers can then place bids on the item or purchase it outright using the "Buy It Now" option. It also allows sellers to offer items for sale at a fixed price without going through an auction process.
Moreover, eBay operates on a commission-based business model, taking a percentage of the final sale price of each item sold on the platform. The commission percentage varies depending on the category of the item being sold.
While eBay is a popular and widely used e-commerce platform, it also has some downsides that users should be aware of. One of its downsides is that it has strict policies that sellers must follow, and failure to comply can result in account suspension or termination. This can limit a seller's control over their listings and business operations.
4 of 5 Best Classified Ads Websites- Gumtree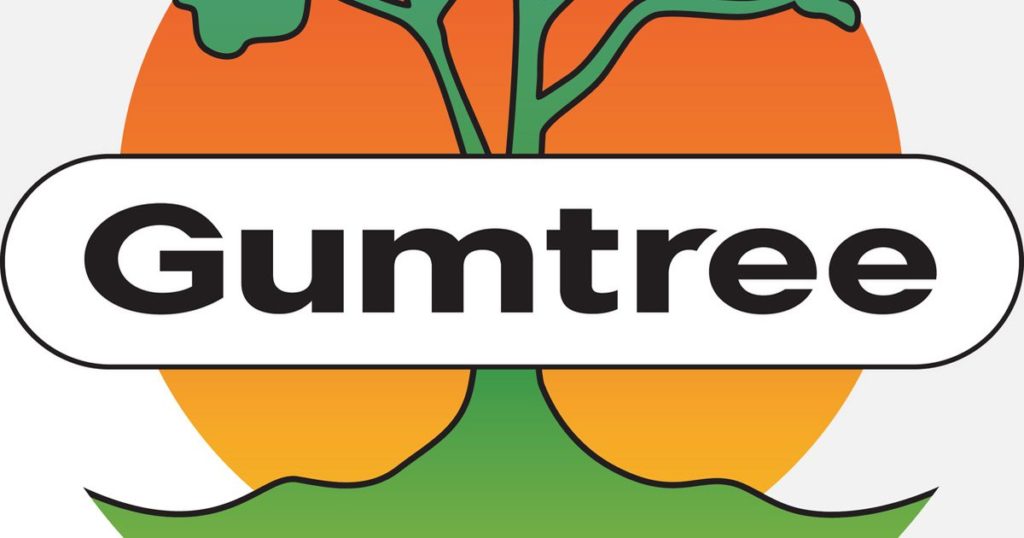 Gumtree is an online classifieds website that was founded in London, UK in 2000. It is a platform where people can buy and sell items, find jobs, rent properties, and offer services to others in their local area. It operates in over 76 cities across 11 countries, including Australia, Canada, the UK, and South Africa.
The website is free to use, and users can post ads for a wide variety of items, such as cars, furniture, electronics, and clothing. Users can also post ads for services, such as tutoring, home cleaning, and photography. Additionally, Gumtree has a jobs section where employers can post job vacancies and job seekers can search for employment opportunities.
Gumtree's interface is easy to use, with a simple search function that allows users to filter results by location, category, and price range. Users can also save searches, create alerts, and receive notifications when new ads are posted that match their search criteria.
One of the unique features of Gumtree is its focus on local communities. Because it is organized by location, users can find items for sale or services offered in their own neighborhood. This can be particularly useful for those who are looking for items that are difficult to find, such as vintage or handmade goods.
However, as with any online marketplace, there are also risks associated with using Gumtree. Buyers and sellers need to be aware of scams, fake listings, and fraudulent activity. It has measures in place to help prevent these issues, such as a reporting system for suspicious ads and a dedicated team that reviews ads for illegal or inappropriate content.
5 of 5 Best Classified Ads Websites- OLX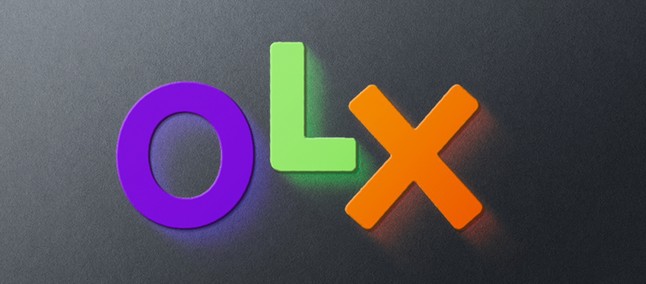 OLX is a global online marketplace that allows individuals and businesses to buy and sell goods and services. It was founded in 2006 and is headquartered in Amsterdam, Netherlands. The platform operates in more than 45 countries across four continents, including India, Brazil, Indonesia, and Nigeria.
The OLX platform is user-friendly and allows users to post classified ads for free. The ads can be posted for a wide variety of items, such as electronics, vehicles, real estate, household items, and pets, among others. The platform also allows users to search for and browse ads based on category, location, and price range.
OLX's business model is based on revenue generated from advertising and premium services. Premium services include featured ads, which are prominently displayed on the platform, and various advertising options, such as sponsored posts and banner ads.
One of the key advantages of OLX is its wide reach and popularity, which allows users to reach a large audience when selling items. The platform is available in multiple languages, making it accessible to users around the world.
To ensure a safe and trustworthy user experience, OLX has implemented various measures, such as user verification, fraud detection, and moderation of ads. The platform also has a dedicated customer support team that provides assistance to users in case of any issues or concerns.
The Digital Transformation of Online Classifieds
The digital transformation of online classifieds has revolutionized the way people buy and sell products and services online. Traditional classified ads in newspapers or magazines have become obsolete with the rise of the internet and mobile devices, leading to the emergence of online classifieds.
The first online classifieds were simple text-based websites that allowed users to browse and post ads. However, with the advancement of technology, online classifieds have become more sophisticated, offering advanced features such as location-based search, image and video uploads, and messaging systems.
Digital transformation has also led to the rise of specialized online classifieds, focusing on specific niches such as job boards, real estate, and automotive sales. These specialized websites have further streamlined the buying and selling process, providing more targeted results for users.
Another significant aspect of digital transformation in online classifieds is the shift to mobile devices. Mobile devices have become the primary means of accessing the internet, and classifieds websites have adapted accordingly. Many websites now have mobile applications that allow users to access their services on the go, providing more convenience and flexibility.
Furthermore, the digital transformation of online classifieds has contributed to the growth of the gig economy, providing opportunities for freelancers and independent contractors to find work. Online classifieds have made it easier for businesses and individuals to find workers with specific skills, leading to more job opportunities and a more diverse workforce.
The Challenges Facing Online Classifieds
While online classifieds have revolutionized the way people buy and sell products and services, they also face a number of challenges. These challenges include:
Security and safety concerns
Online classifieds are prone to scams and fraudulent activities, which can put users at risk of losing money or compromising their personal information. This has made it difficult for users to trust and use these websites with confidence.
Competition from social media
Social media platforms, such as Facebook and Instagram, have integrated classified ads into their platforms, providing users with an alternative to traditional classified websites. This has created competition for these websites, leading to a decline in their user base.
Increasingly crowded marketplace
With the rise of new classified websites, the market has become increasingly crowded, making it difficult for smaller websites to compete with larger, more established players.
High operating costs
Running an online classified website requires a significant investment in infrastructure, marketing, and customer support. This can be challenging for smaller websites, which may not have the financial resources to compete with larger players.
Adapting to new technologies
Classified websites must constantly adapt to new technologies and changes in user behavior to remain relevant. Failure to do so could result in losing users to more innovative platforms.
Takeaway
No shilly-shally, the world of classified ads websites is vast, and there are several options available to suit your specific needs. Whether you're looking to buy or sell items, find jobs or rent properties, these platforms offer a variety of options to meet your requirements.
From the tried and true Craigslist and eBay to the user-friendly Facebook Marketplace and OLX, there's something for everyone. However, it's important to be cautious and vigilant while using these platforms to avoid potential scams.
Overall, these websites have revolutionized the way we buy and sell items, find jobs, and rent properties, and they will continue to play a significant role in the digital marketplace.