Best Classified Apps in The Market (Android & iOS)
12 mins read
We live in a world buzzing with the rapidly growing number of mobile phone users, where the realm of classified apps stands tall as a gateway to convenience and connection. These digital platforms weave together the tapestry of our modern society, seamlessly linking individuals with a shared purpose.
From trading treasures to finding new homes, from discovering unique services to unearthing hidden talents, the best classified apps become the vibrant marketplaces where dreams are realized and aspirations find their wings.
Truly, these mobile apps empower us to unlock untapped potential, fostering a sense of community and collaboration that transcends boundaries and embraces diversity. As the digital landscape evolves, these apps continue to evolve with us, revolutionizing the way we navigate our interconnected world.
In this bustling arena, where wants meet needs and desires intersect with opportunities, classified apps shine as the guiding stars illuminating our path to a brighter and more connected future. So, let's dive into the world of best classified apps compatible with both Android & iOS.
5 Best Classified Apps (Android & iOS)- Our Favorite Picks
There are several popular classified apps available for both Android and iOS platforms. Here are some of our favorite picks.
1 of 5 Best Classified Mobile Apps- OLX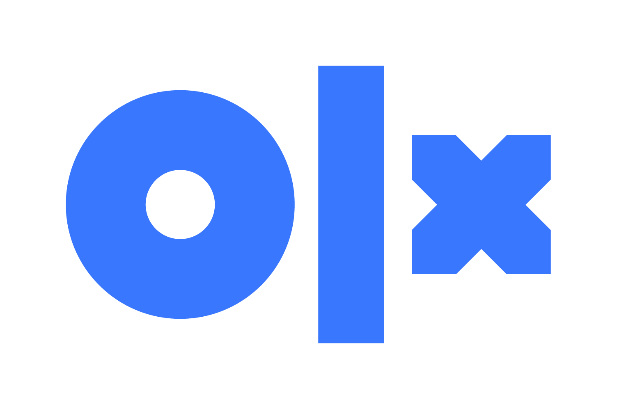 OLX is a popular online marketplace that allows users to buy and sell various products, including mobile phones. The OLX app, compatible with both Android and iOS, provides a convenient platform for users to browse through different categories, search for specific products, and connect with sellers or buyers directly through the app.
With this app, users can create detailed listings for mobile phones they want to sell, including descriptions, photos, and pricing information. Adding to that, the app allows users to search for specific mobile phone models or browse through different categories. Moreover, filters can be applied to refine search results based on location, price range, condition, and other criteria.
More importantly, buyers and sellers can communicate with each other through an in-app messaging system to negotiate prices, ask questions, and arrange meetups or shipments. The app often includes user profiles and ratings, allowing buyers and sellers to establish trust by reviewing each other's profiles and feedback from previous transactions. Finally, Users can receive notifications about new listings, messages, or activities related to their listings or saved searches.
2 of 5 Best Classified Mobile Apps- Letgo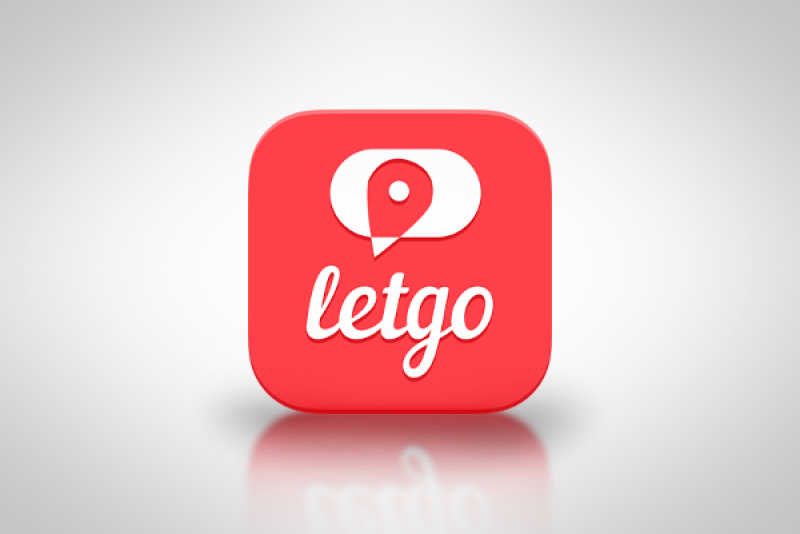 Source: kullananlar.com
Letgo is a mobile app that allows users to buy and sell second-hand goods locally. It was founded in 2015 and quickly gained popularity as an alternative to traditional classified ad websites like Craigslist.
Using the Letgo app, users can easily create a profile, snap a picture of the item they want to sell, and upload it to the platform. Buyers can search for items based on location, category, and keyword, and contact sellers directly through the app to arrange a meeting and exchange of goods.
The app includes features like in-app messaging, the ability to save searches and items, and the ability to filter results by price, location, and category. Letgo also offers safety tips and guidelines for buying and selling securely.
In 2020, Letgo merged with OfferUp, another popular classified app, to form a single platform for buying and selling locally. The new platform operates under the OfferUp brand.
3 of 5 Best Classified Mobile Apps-eBay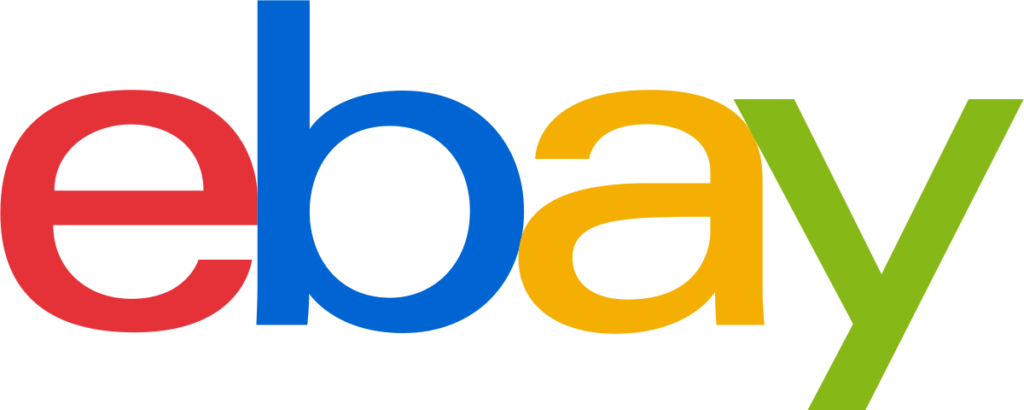 eBay is primarily known as an online marketplace for buying and selling various products, including both new and used items. While eBay's primary platform focuses on auctions and fixed-price listings, it does have a classified section called "eBay Classifieds" or "Kijiji" in some regions.
eBay Classifieds, now known as Kijiji, is a separate platform that allows users to post classified ads for free. It operates similarly to other classified websites, where users can find local listings for jobs, housing, services, and various items. However, it's important to note that Kijiji is available in specific regions and may have different names in different countries.
To access eBay Classifieds or Kijiji, you can visit their website or download the Kijiji mobile app, which is available on both iOS and Android platforms. Keep in mind that the availability and specific features of eBay Classifieds/Kijiji may have changed since my knowledge cutoff date while writing this article. It's always best to visit their official website or app store for the most up-to-date information.
4 of 5 Best Classified Mobile Apps-KSL Classifieds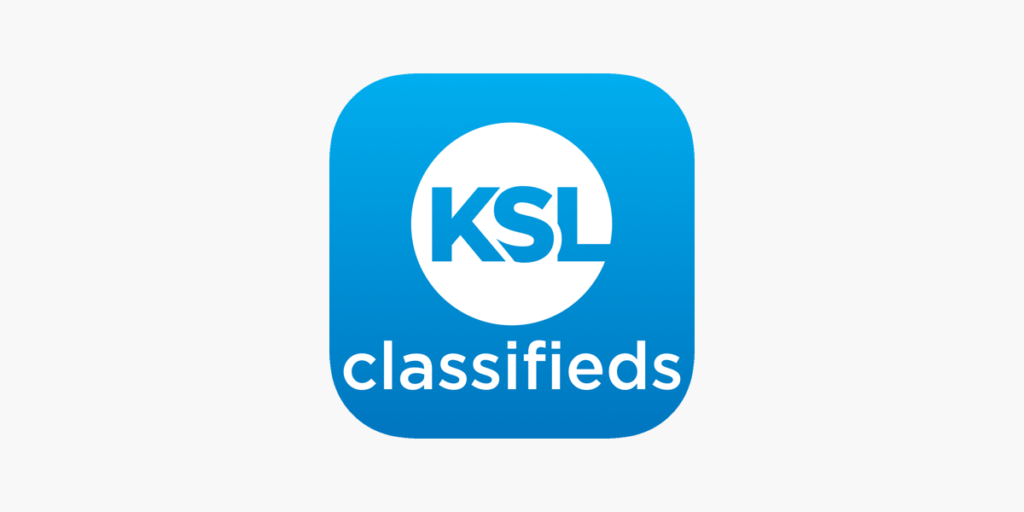 The KSL Classifieds Mobile App is a platform where users can buy and sell items in their local area. It is available for both iOS and Android devices and can be downloaded from the App Store or Google Play.
The app offers a variety of features such as the ability to browse and search for items, create and manage listings, communicate with buyers and sellers, and receive notifications for new listings or messages. Users can also save their favorite searches and listings, and view their browsing history.
One of the advantages of using the KSL Classifieds Mobile App is that it is localized to specific areas, allowing users to buy and sell items within their community. Additionally, the app offers a secure and trusted platform for transactions, with the ability to rate and review buyers and sellers.
Overall, the KSL Classifieds Mobile App can be a convenient and useful tool for those looking to buy or sell items locally. However, as with any online marketplace, it's important to exercise caution when making transactions and to be mindful of potential scams or fraudulent activity.
5 of 5 Best Classified Mobile Apps-Gumtree Classifieds
Source: Gumtree.com
The Gumtree Classifieds mobile app is a platform that allows users to buy and sell items locally. It is available for both iOS and Android devices and can be downloaded from the App Store or Google Play.
With the Gumtree app, users can browse through various categories and search for specific items they are interested in. The app provides filters and sorting options to help refine search results. Users can also create and manage their own listings, including adding descriptions, photos, and contact information.
The app offers features such as messaging, allowing users to communicate with buyers or sellers directly within the app. It also provides notifications for new messages, responses to listings, and saved searches.
Gumtree Classifieds is known for its wide range of categories, including items for sale, jobs, housing, services, community events, and more. It is popular in various countries, including the United Kingdom, Australia, South Africa, and Singapore.
As with any online marketplace, it is important to exercise caution when using the Gumtree Classifieds app. Ensure that you communicate securely, meet in safe locations when completing transactions, and be aware of potential scams or fraudulent activity.
How to Develop a Buy Sell Classified Mobile App like OLX & Craigslist
Developing a buy-sell classified mobile app like OLX and Craigslist requires careful planning, design, and development. Here are the general steps you can follow to create such an app.
Conceptualize and define requirements
Define the scope and purpose of your app
Identify the target audience and their needs
Determine the key features and functionalities your app will offer
Conduct market research to understand user expectations and competition
Sketch wireframes and design
Create wireframes to visualize the app's structure and layout
Design a user-friendly interface that focuses on ease of use and navigation
Develop a visual design consistent with your brand identity
Ensure the design is responsive and adaptable to different screen sizes
Backend development
Select a suitable technology stack for your app (e.g., Node.js, Python, Ruby on Rails)
Set up a server and database to handle user data and listings
Implement user authentication and authorization mechanisms
Develop APIs for seamless communication between the app and the server
Frontend development
Choose a mobile app development framework (e.g., React Native, Flutter)
Implement the UI design and navigation structure
Integrate APIs to fetch and display data from the server
Enable users to create accounts, post listings, and manage their profile
Core features implementation
Implement the core features to make your app more lucrative to your audience.
User Registration and Authentication
Allow users to register, log in, and manage their accounts securely
Listing creation and management
Enable users to create, edit, and delete their listings with details and photos
Search and filters
Implement search functionality with filters to help users find relevant listings
Messaging system
Develop a messaging system to facilitate communication between buyers and sellers.
Notifications
Send push notifications to inform users about new messages, listing updates, or relevant recommendations
Payment integration
Integrate a secure payment gateway to enable transactions between buyers and sellers.
Testing and quality assurance
Perform extensive testing to ensure the app functions smoothly
Test different scenarios, edge cases, and user flows
Fix bugs, optimize performance, and enhance the user experience
Deployment and launch
Deploy your app to the respective app stores (e.g., Apple App Store, Google Play Store)
Create a marketing strategy to promote your app and attract users
Collect user feedback and continuously improve the app based on user suggestions
Special Notes: Remember, developing a mobile app like OLX or Craigslist is a complex and time-consuming process. It's advisable to have a skilled development team or partner with a reputable mobile app development company to ensure a successful outcome. If you want to develop the app at a reasonable price with seasoned hands, then you can put your burden on our shoulders through the channel.
Why Invest in Buy Sell Classified Mobile App Development?
A survey shows that the online classified ads market is predicted to increase at a CAGR of 9.5% during the time frame of 2019 to 2026.
So, it's quite evident that the prospect is on fire, isn't it? On the other side of the wall, people are using smartphones in a large number in almost every part of the World. So, why not grab this opportunity at your hands?
According to the latest data from GSMA Intelligence, the current global count of unique mobile phone users stands at 5.48 billion.
While Statista shows that the forecast number of mobile users will reach up to 7.49 billion in 2025.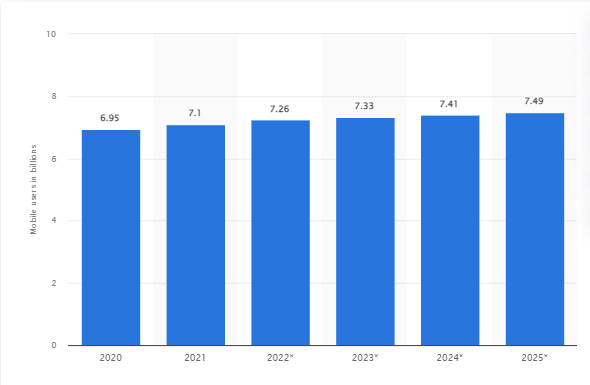 Monetization Opportunities Classified Listings Mobile Apps Offer
There are several monetization opportunities you can explore for classified listings mobile apps. Here are some common approaches:
Paid listings
Offer premium or featured listings to businesses or individuals who are willing to pay for better visibility or additional features. This can be done by providing different tiers of listings with varying levels of exposure.
In-App advertising
Integrate advertising networks like Google AdMob or Facebook Audience Network to display targeted ads within your app. You can earn revenue based on clicks or impressions generated by these ads.
Subscription model
Provide a subscription-based service where users can access exclusive features or receive benefits such as unlimited listings, enhanced search options, or priority support. Offer different subscription tiers to cater to various user needs.
Transaction fees
If your app facilitates transactions between buyers and sellers, you can charge a small fee or commission for each successful transaction. Ensure that you clearly communicate these fees to users to maintain transparency.
Promoted listings
Allow businesses or individuals to boost the visibility of their listings by paying a fee. Promoted listings can be highlighted or displayed at the top of relevant search results, increasing their chances of attracting user attention.
Freemium model
Offer a basic version of your app with limited features for free, and provide an option for users to upgrade to a premium version with additional functionality. The premium version can be made available through in-app purchases.
Data analytics and insights
Aggregate and anonymize data from user interactions within the app, and offer analytical reports or insights to businesses or advertisers looking to gain market intelligence. Ensure that user privacy is protected and that data is used ethically.
Sponsored content
Collaborate with businesses or service providers and offer them the opportunity to publish sponsored content or articles within your app. This can be done in the form of featured articles, blog posts, or advertorials.
N.B: Remember, the success of your monetization strategy will depend on factors such as your target audience, app features, competition, and market conditions. It's important to strike a balance between generating revenue and providing value to your users to ensure long-term sustainability and user satisfaction.
Attributes of a Successful Classified Mobile App
A successful classified mobile app typically possesses several key attributes that contribute to its effectiveness and popularity among users. Here are some important attributes of a successful classified mobile app.
User-friendly interface
A successful classified app should have an intuitive and user-friendly interface that allows users to easily navigate and interact with the app. The app's layout, design, and features should be well-organized and accessible, ensuring a seamless user experience.
Advanced search and filtering options
The app should provide robust search and filtering options to help users find the desired classified listings quickly. This includes features such as keyword search, location-based search, category filtering, sorting options, and more.
Secure user authentication and data privacy
Privacy and security are crucial in a classified app. Users should feel confident that their personal information and communication within the app are secure. Implementing secure user authentication methods, encrypted messaging, and adhering to strict privacy policies are essential for building trust among users.
Efficient posting and listing management
The app should offer a straightforward process for users to create and manage their classified listings. Users should be able to easily upload images, write descriptions, set prices, and modify or remove their listings as needed.
Communication and messaging features
A successful classified app should facilitate seamless communication between buyers and sellers. Integrated messaging features, such as in-app chat or direct messaging, allow users to communicate, negotiate, and finalize transactions securely within the app.
Geolocation and maps integration
Integrating geolocation services and maps within the app enables users to find listings in their immediate vicinity. This feature is particularly important for local classifieds, as it helps users discover nearby items or services.
Social sharing and integration
Providing social sharing features allows users to promote their listings on various social media platforms, expanding their reach and increasing the chances of finding potential buyers. Integration with social media accounts can also simplify the registration and login process.
Ratings and reviews
Incorporating a rating and review system allows users to evaluate the quality and reliability of sellers and their listings. This feature enhances trust and transparency within the app, helping users make informed decisions.
Push notifications
Sending timely and relevant push notifications can keep users engaged and informed about new listings, responses to their inquiries, and other app updates. Customizable notification settings should be available to ensure users receive only the notifications they desire.
Analytics and insights
Including analytics and insights for users can provide valuable data on the performance of their listings, such as views, inquiries, and conversion rates. These insights help users optimize their listings and make informed decisions regarding pricing and marketing strategies.
Community moderation
Implementing a system for community moderation, including user reporting and flagging mechanisms, helps maintain the quality and integrity of the classified app. Appropriate measures should be taken to prevent spam, fraud, and inappropriate content.
Responsive Customer Support: Offering responsive customer support, whether through chat support, email, or a dedicated helpline, is crucial for addressing user queries, concerns, and issues promptly. This enhances user satisfaction and builds trust in the app.
How Much Does it Cost to Develop a Classified Mobile App?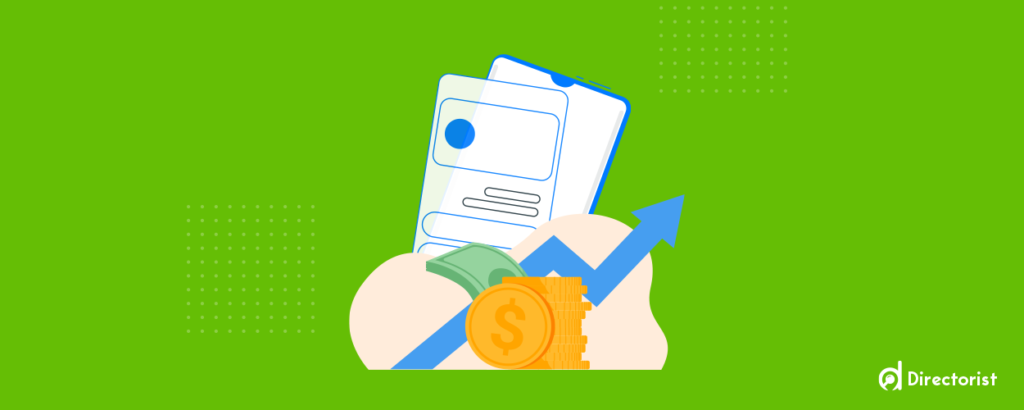 The cost of developing a classified mobile app can vary widely depending on various factors. These factors include the complexity of the app, the platform(s) you want to target (e.g., iOS, Android), the features and functionalities you want to incorporate, the design requirements, the development team's location and experience, and the development approach (e.g., native app development, hybrid app development).
However, I can provide you with a rough estimate based on industry standards. Developing a classified mobile app from scratch can range anywhere from $20,000 to $100,000 or more. This estimate includes the costs of designing the user interface (UI), developing the app's backend infrastructure, implementing the features, testing, and deploying the app to the respective app stores.
It's important to note that this is just an approximate estimate, and the actual cost can vary significantly depending on the aforementioned factors. It's always recommended to consult with professional app development agencies or freelance developers to get a more accurate cost estimate based on your specific requirements.
Frequently Asked Questions (FAQs)
Q.1. What is a classified app?
A classified app is a mobile application that facilitates the buying and selling of goods and services. It serves as an online marketplace where individuals or businesses can list items or services they want to sell, and potential buyers can browse through these listings and contact the sellers to make purchases.
Q.2. Are classified apps safe?
Yes. They are safe. However, the safety of classified apps can vary depending on several factors. While many classified apps listed above strive to create a safe and secure environment for users, it's important to exercise caution and follow best practices when using these platforms.
Q.3. How can I find these apps?
To avail of the iOS version, simply go to the app store and navigate to the play store for the Android app.
The Dusk
In conclusion, classified apps have revolutionized the way we buy and sell goods and services. With the rise of mobile devices and the internet, classified apps have become a convenient and efficient way to connect buyers and sellers from all around the world. From household items to cars, and even job postings, the best classified apps offer a user-friendly interface and advanced search features, making it easy to find what you need quickly.
So, if you're looking to buy or sell goods or services, consider downloading one of the best classified apps listed above, and start experiencing the benefits of this convenient and innovative technology.