Best Classified Plugins for WordPress
Apart from directory websites, creating classified websites could be one of the best ways to publish listings and adverts. But creating a classified website could be tricky if you don't know how to do it effortlessly.
If you don't want to use a suitable tool, you have to create the classified listing sites from scratch which is pretty much time-consuming. That's where WordPress classified plugins come in handy.
But the problem arises when you have to choose the best-classified plugin for WordPress out of tons of options in the same category. This may puzzle you to choose the right one for serving your purpose. That's why this article aims to provide you with an easy solution to find out the best-classified plugin for WordPress.
Find the Best Classified Plugin for WordPress
In this article, I hand-picked some of the great WordPress plugins for creating classified listing websites. Before diving into the details, here, we can start with the listing first:
Now, let's start with the 1st one.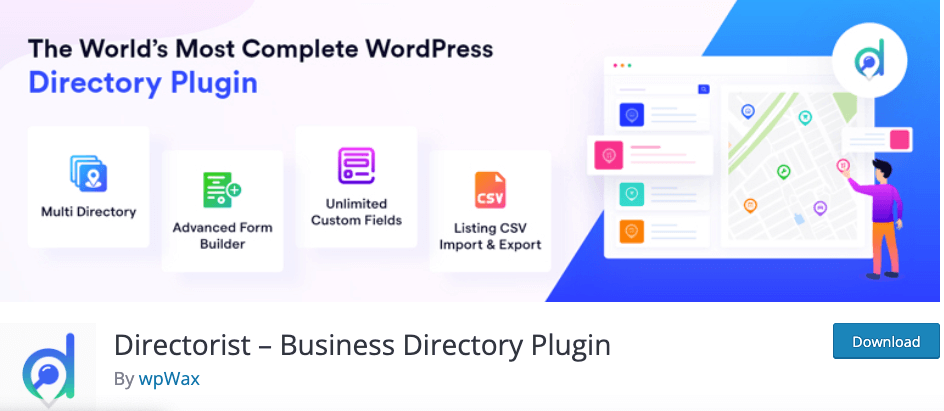 Directorist is by far the most feature-rich directory plugin in WordPress by wpWax. This is one of the best directory plugins that is suitable for creating any kind of classified WordPress-based website. Its multi-directory and custom form builder capacity can take your classified listing site to a whole new level.
The core plugin is free of cost that comes with tons of features and functionalities. Moreover, there are 20+ premium extensions available under the plugin to extend the functionalities of the plugin. Among them, Live Chat, Rank Featured Listings, Booking are some of the exclusive items in the list.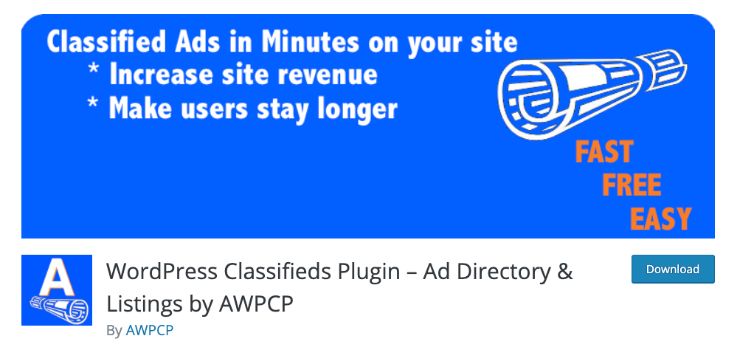 This is another best-classified plugin for WordPress users. It's a free WordPress plugin that offers you tons of features. You'll simply get a decent amount of features and functionalities using the plugin.
You can set a search filter based on category advertisements such as country, city, state, username, and so on. The plugin is responsive and works perfectly fine across all devices.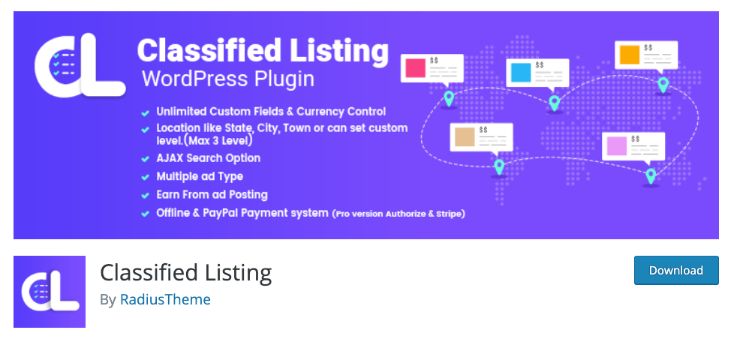 Another crucial tool named Classified Listing provides a simple way to create classified listing sites. This beginner-friendly tool bears a clean design with an easy navigation facility. The plugin is fully responsive on mobile and desktop devices as well.
Both backend and frontend settings will provide you control over all of your listings. This plugin also works fine with any kind of major theme in WordPress. You'll also get powerful features like currency control, unlimited custom fields, auto or manual listing approval, and so on.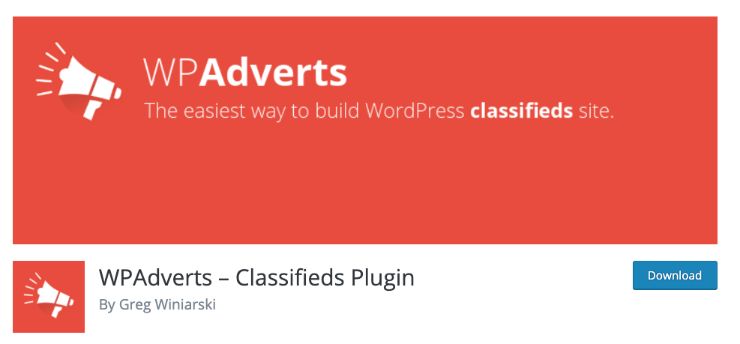 Another basic plugin to create classified websites in WordPress. You need just a couple of minutes to create a whole website. The plugin works fine with any major WordPress themes with a beautiful design.
The plugin also ensures security breaches will not happen while using it. It's also translated into 12 different languages all through the world. You can display ads through list or grid basis layouts. Moreover, you can set up a payment gateway for bank transfers as well and charge users for renewing auto-expired ads.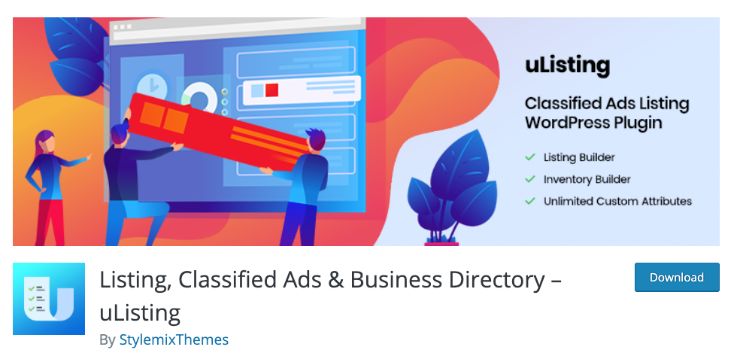 uListing is one of the qualified classified ads listings plugins for WordPress users. You can create almost any type of classified website using the plugin. Admin panel is divided into three different parts and they are Listing Type, Listing, and Pricing Plans.
There are five different paid add-ons available under the plugin. The design of the interface is pretty nice and they attract users to take potential actions. Moreover, you can create a one-time payment gateway with a subscription-type facility.
These are some of the best-classified Plugins for WordPress. You need to use any of them as they serve this very specific purpose.
Final Words
Plugins play a vital role and it's necessary to understand a plugin's features before using it to create and customize your website. Using any of the tools mentioned above, you can easily design & develop a classified listing website that serves your needs maintaining your standards.
I hope this article helped you to understand better the best-classified plugins for WordPress. If you still have any queries to know about the article, feel free to share with me by leaving a comment below.