Introducing Directorist WooCommerce Subscription Integration
4 mins read
If you are a WooCommerce user, you can create as many pricing plans for your directory website as you want with the help of the Directorist WooCommerce Subscription integration. That being said, creating subscription-based pricing plans with this integration will feel much easier for a user, adept at creating WooCommerce products and subscriptions.
This article not only sheds light on the benefits of the integration but also focuses on the other likely use cases of the plugin. To use the plugin you must have a Directorist-based directory website in place. In case, you did not know, Directorist is free and it will be free forever.
So, without further ado, let's jump right in!
What exactly is this about?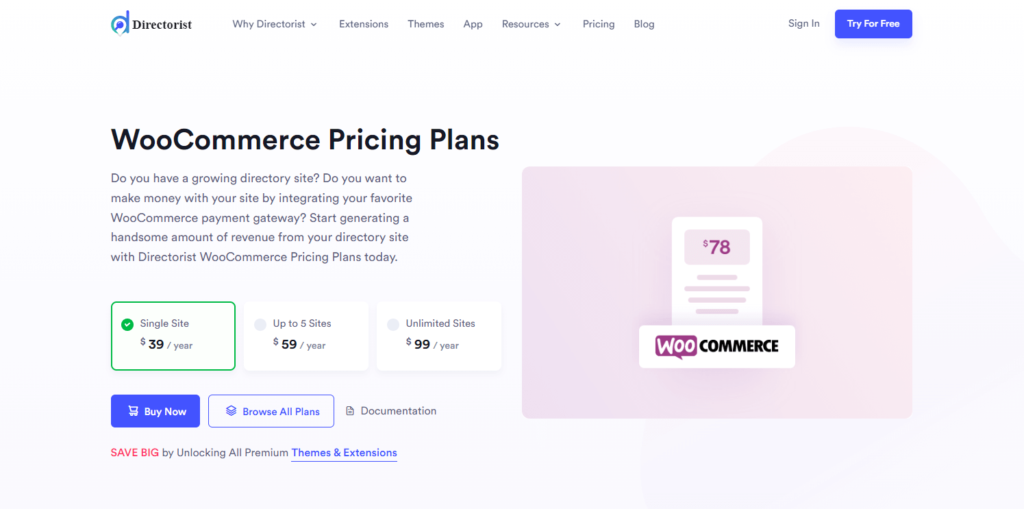 The WooCommerce Pricing Plan is basically an integration for Directorist that works with WooCommerce and WooCommerce Subscription plan as well to create unlimited simple subscription products. The best part is that you can effortlessly connect those simple subscription products with the pricing plans.
What's interesting is that you will be able to control each and every field of the pricing plan directly from the Directorist's intuitive directory builder and showcase them on the subscription plans and on the add listing page as well. Now, you may be wondering if you could decide which field to show where isn't it?
For example, you may keep the video field for the premium pricing plan but not for the basic plan by selecting or selecting the video field with the help of the Directorist WooCommmerce subscription integration. However, you can only connect one subscription product with one pricing plan. Meaning, that once you start using this plugin, you can create an unlimited number of simple subscription products for your users and start earning right away!
As the directory builder has an unlimited number of custom fields, you can showcase and deploy unlimited fields on the subscription-based pricing plans and on the add listing page as well.
Benefits of Using the WooCommerce Subscription Integration
By using the WooCommerce Subscription integration, you can add pricing plans dynamically on your directory website. Here are some of the benefits and use cases of the integration:
Creating a Simple Subscription Product and connecting it with Directorist WooCommerce Subscription Integration.
The User can enjoy the WooCommerce Coupon, and WooCommerce Payment Gateways like Visa, Mastercard, American Express, Diners Club International, Discover, UnionPay, JCB, Google Pay, Apple Pay, and other WooCommerce based services.
Enter unlimited fields with Directorist's Directory Builder and show them not just on Add Listing page but also in the subscription plans.
Add pricing plans with parameters like whether to charge per listing submission or for a package that defines a specific number of listing submissions.
You can manage the orders from the WooCommerce > Orders menu like any other WooCommerce product order.
How the Integration Works
To make it work properly on your Directorist powered website, you will need the following extensions as requirements:
Before you move any further, make sure that the WooCommerce Subscription payment method has been set up in a live environment. Otherwise, it will not work correctly.
You can create a subscription-based pricing plan only in two steps:
Step 1: Creating a Simple Subscription
First, of all, you will have to create a simple subscription product. To do so, Go to the WP Admin Dashboard > Products > Add New > Create Product > Simple Subscription > Publish.
Step 2: Creating a Listing Pricing Plan
Again, navigate to the WP Admin Dashboard > Products > Add New > Listing Pricing Plan > Enable Subscription > Select the Subscription Product you have created in step 1 > Publish.
Congrats! You have successfully created a WooCommerce Pricing Plan in Directorist.
View from the Frontend
Now, your users will be able to buy the subscription plan from the front end:
Finally, the user will be redirected to the payment page; and depending upon the payment gateways you chose, the user will be able to pay for the subscription plan.
Managing Orders
The integration does not come up with any new order management system. Rather, it will make your experience smooth with the default WooCommerce management system. So, to see your orders, you have to navigate to the WP Admin Dashboard > WooCommerce > Orders.
However, the subscription owner or user will have a separate dashboard to see his or her orders, subscription plans, etc.
Please note that I have only shown the major aspects of the plugin here. But for more information, you can visit our official documentation from here.
Bonus tips
But that's not the end! You can use the following shortcode to display this pricing plan on any page or post: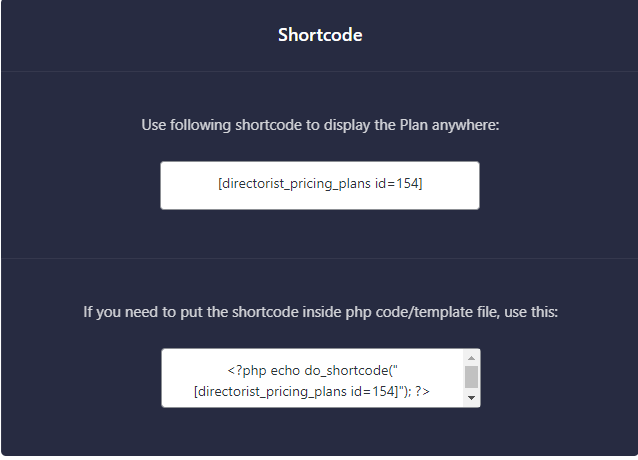 The shortcode makes the integration a complete product that will give you full control over it.
Wrapping up
Managing a directory website's subscription plan can be a nightmare for you if you want to do it with raw codes. On the other hand, hiring developers is not a good idea as they require huge compensation. Thus we have come up with this amazing integration that facilitates the idea of creating subscription plans with Directorist and WooCommerce.
If you liked our posts, don't forget to subscribe to our blog so that we can notify you once any post is published. Directorist is now on Facebook, Twitter, and LinkedIn! You can also join the Directorist Community for sharing your thoughts and experiences relating to the directory niche. Come and join us to see what we're up to.