Top 5 Free Classified Submission Sites  
10 mins read
Do you feel like your business is stuck in a rut? Are you struggling to get noticed by potential customers? If so, it's time to shake things up with free classified submission sites.
Free classified submission sites are a great way to get your business in front of a new audience. With just a few clicks, you can post your ad on dozens or even hundreds of different websites, all for free. And unlike paid advertising, you don't have to worry about wasting your money on clicks that don't convert.
But not all free classified submission sites are created equal. Some are more lucrative and result-driven than others. That's why it's important to do your research and choose the right sites for your business.
With that keeping in mind, in this blog post, we'll share a list of the top 5 free classified submission sites in the world. We'll also give you the best route on how to publish advertisements on classified submission sites that will turn heads and get results. So, without further ado, let's dig deeper.
Discover The Different Types of Classified Sites
There are many different types of classified sites, each with its own target audience and purpose. Here are some of the most common types.
i. General classified sites
These sites allow users to post listings for a variety of items and services, such as cars, furniture, jobs, and housing. Some popular general classified websites include Craigslist, Kijiji, and Gumtree.
ii. Local classified sites
These sites focus on listings in a specific geographic area. This can be a great way to find local businesses, services, and events. Some popular local classified sites include Nextdoor, HotPads, and Trulia.
iii. Specialty classified sites
These sites cater to specific interests or demographics. For example, there are classified sites for pets, antiques, cars, and jobs in specific industries.
iv. Social media classified sites
Many social media platforms, such as Facebook and Twitter, have built-in classified features. This can be a great way to connect with people in your social network who are looking to buy or sell something.
v. Online auction sites
These sites allow users to bid on items that are being sold by other users. Some popular online auction sites include eBay, Amazon, and Mercari.
Which Things Keep in Mind While Triggering Classified Ads Submission?
When triggering classified ad submissions, there are several important factors to keep in mind to ensure the effectiveness and success of your ad campaign. Classified websites can be a powerful way to reach your target audience, but they need to be well-planned and executed. Here are some key things to consider.
1. Target audience
Identify your target audience before creating your classified ad. Knowing who your potential customers are will help you tailor your ad's content and messaging to resonate with them.
2. Clear and concise headline
Craft a clear and concise headline that grabs attention and conveys the main benefit or message of your ad. Your headline should make readers want to learn more.
3. Compelling content
Keep your ad content informative, engaging, and focused on the benefits of your product or service. Highlight what sets you apart from the competition and why readers should take action.
4. Keywords and categories
Choose relevant categories and keywords for your ad placement. This will help your ad appear in the right searches and reach users who are interested in your offering.
5. Accurate contact information
Ensure that your contact information, including phone number, email address, and website, is accurate and up-to-date. Potential customers need to be able to reach you easily.
6. High-quality images
If applicable, include high-quality images that showcase your product or service. Clear images can significantly enhance the appeal of your ad.
7. Call to action (CTA)
Include a strong and clear call to action that tells readers what you want them to do next. This could be visiting your website, calling you, emailing you, etc.
8. Geographic targeting
If your offering is location-specific, use geographic targeting to ensure your ad is seen by users in the relevant area. This is particularly important for local businesses.
9. Ad duration and budget
Determine how long you want your ad to run and set a budget accordingly. Monitor the performance of your ad and adjust as needed.
10. Ad policies and guidelines
Familiarize yourself with the platform's policies and guidelines for classified ad submissions. Make sure your ad content adheres to these rules to avoid any issues.
11. Testing and optimization
Consider creating multiple versions of your ad to test which elements (headline, content, images, etc.) perform best. Continuously monitor your ad's performance and make adjustments based on the results.
12. Relevance and honesty
Ensure that your ad is relevant to the audience you're targeting and that the information you provide is accurate. Misleading or false information can damage your credibility.
13. Mobile optimization
Many users access classified ads through mobile devices, so ensure that your ad is optimized for mobile viewing and interaction.
14. Feedback and analytics
Pay attention to feedback and analytics provided by the platform. This data can offer insights into how your ad is performing and what changes might be needed.
15. Professionalism
Present your business in a professional manner through your ad's content, design, and overall presentation.
List of Top 5 Free Classified Submission Sites
We have cherry-picked a list of the top 5 classified submission sites that are free to post ads. However, they can offer your premium membership for the featured ads. Now, let me bring you to the world of top classified submission sites to submit ads with zero cost.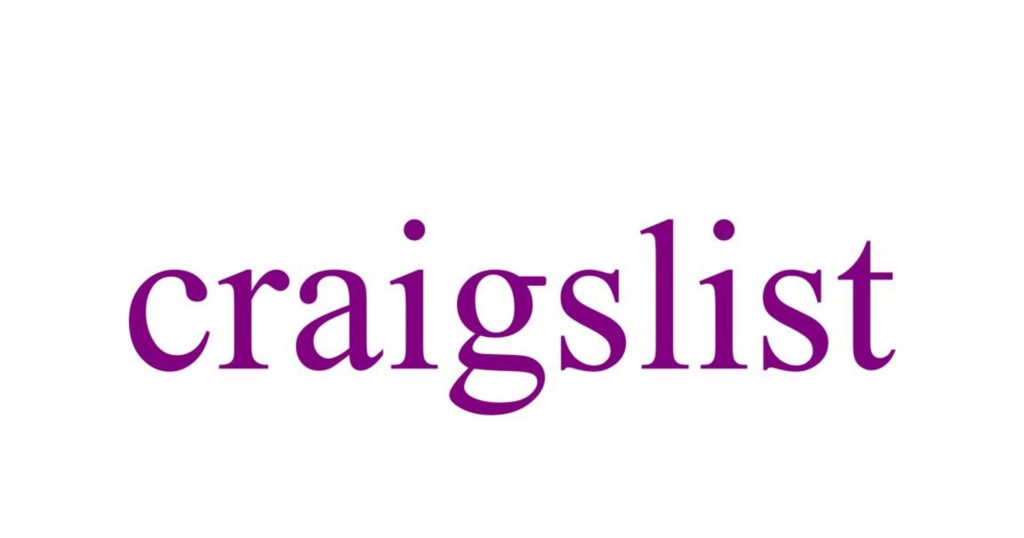 Craigslist, based in the USA, is a tremendously well-liked website in the US where people put up ads. It has lots of different sections you can pick from, like jobs, places to live, things for sale, services, and events. You don't have to pay anything to use Craigslist, but you do have to make an account if you want to put up your own ad.

Source: Techcrunch.com
Featuring a diverse range of categories, Oodle stands out as a commonly used classifieds platform. To enhance your ad's visibility, Oodle also provides a premium option. This option allows you to promote your ad on multiple websites, giving it better exposure to potential viewers.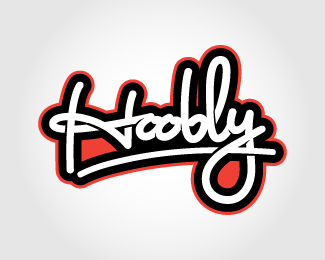 Source: Logopond.com
Hoobly is an online classifieds and community marketplace that provides a platform for individuals to buy, sell, and trade a wide range of products and services. It operates as a website that allows users to post free classified ads in various categories, including pets, electronics, vehicles, real estate, jobs, and more.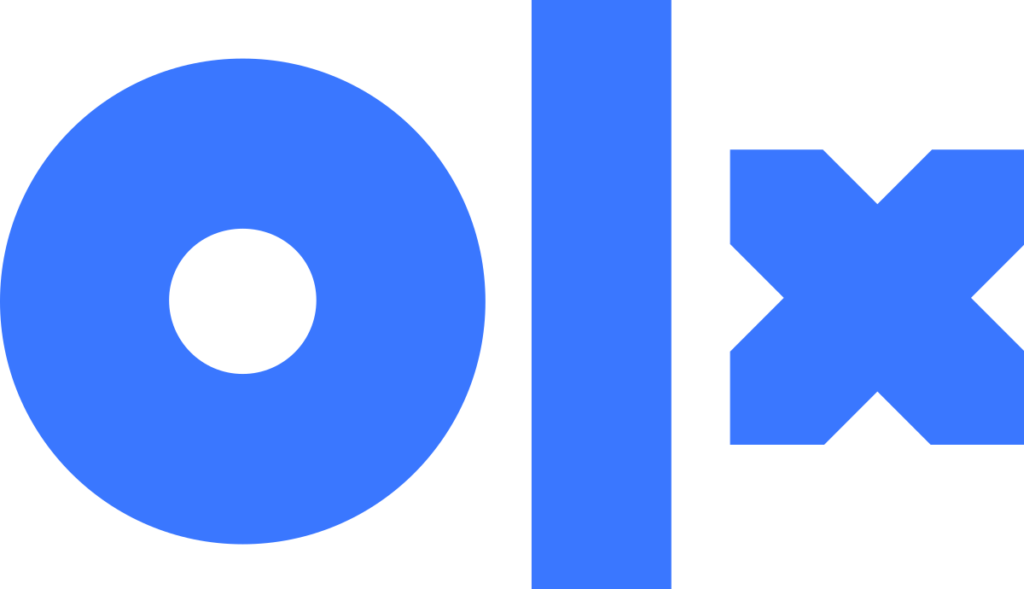 OLX is an online marketplace platform that facilitates buying and selling of various products and services. Originally launched in 2006, OLX has gained widespread popularity as a platform that connects individual sellers and buyers, as well as businesses, allowing them to trade a diverse range of items, from electronics and vehicles to clothing and household goods.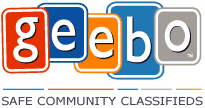 Geebo is a prominent online classified advertising platform that facilitates connections between individuals and businesses seeking various goods and services. Founded in 2000 by Greg Collier, Geebo distinguishes itself from other classified platforms by emphasizing safety, integrity, and community engagement.
What are The Benefits of Classified Ads Submission Sites in the USA?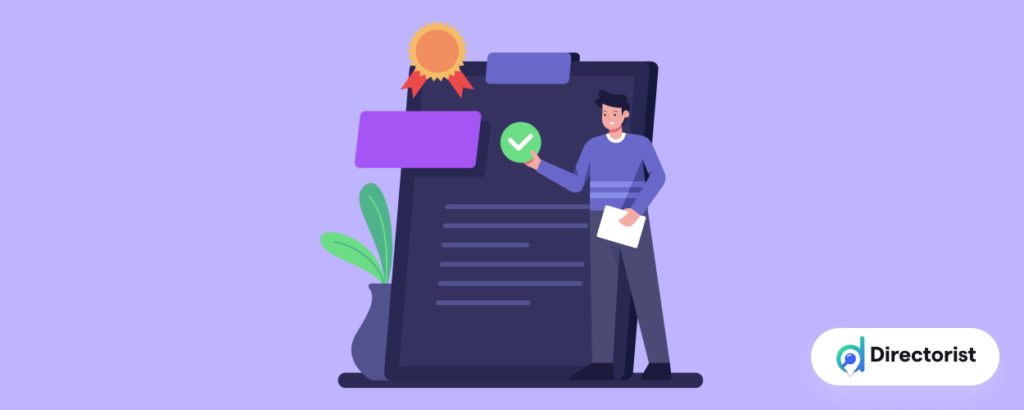 Classified ads submission sites offer a platform for individuals and businesses to post advertisements for products, services, job openings, real estate, and more. These platforms can provide several benefits, particularly in the context of the USA. Here are some of the benefits of using classified ad submission sites in the USA.
i. Local audience targeting
Classified ads submission sites allow businesses to target a local audience, making them an ideal choice for businesses with physical locations or those looking to serve a specific geographic area.
ii. Cost-effective advertising
These platforms offer cost-effective advertising solutions, particularly beneficial for small businesses and individuals with limited budgets, as they can promote their offerings without significant financial investment.
iii. Quick and simple posting
Classified ad platforms provide a user-friendly interface for creating and publishing ads quickly. This ease of use enables businesses to showcase their products or services with minimal effort.
iv. Diverse category options
Classified ad sites cover a wide range of categories, catering to various industries. This diversity ensures that businesses can find the appropriate category to reach their target audience effectively.
v. Lead generation and conversion
By posting on classified ad websites, businesses can attract potential customers actively seeking specific products or services, resulting in higher-quality leads and improved conversion rates.
What Is The Best Route to Publish Advertisements on Classified Submission Sites
Here are some tips on how to publish advertisements on classified submission sites in the USA:
Choose the right classified submission sites
Not all classified submission sites are created equal. Some sites are more popular than others, and some sites cater to specific demographics or interests. It's important to choose classified submission sites that are relevant to your target audience and that will get your ads seen by the right people.
Write clear and concise ads
Your ads should be clear and concise, and they should accurately reflect what you're offering. Don't use jargon or technical terms that your target audience might not understand.
Use keywords in your ads
When you're writing your ads, be sure to use keywords that people are likely to search for when they're looking for what you have to offer. This will help your ads show up in search results and attract more people to your business.
Include a call to action
Tell people what you want them to do, whether it's visiting your website, calling your phone number, or sending you an email. A clear call to action will help you get more results from your advertising campaign.
Track your results
Most classified submission sites offer tracking tools that allow you to see how many people are viewing your ads and how many are clicking through to your website. This information can be helpful in determining the effectiveness of your advertising campaign and making necessary adjustments.
Here are some additional tips that could help you on your classified submissions journey.
Post your ads regularly. The more often you post your ads, the more likely they are to be seen by potential customers.
Update your ads regularly. As your business changes, so should your ads. Be sure to update your ads to reflect any new products or services that you offer, as well as any changes to your pricing or policies.
Promote your ads on social media. Share your ads on your social media pages to reach a wider audience.
Use a classified ad management service. There are a number of classified ad management services that can help you post and manage your ads on multiple classified submission sites. This can save you time and effort, and it can help you get more results from your advertising campaign.
Registered Classified Submission Sites Vs Unregistered Classified Submission Sites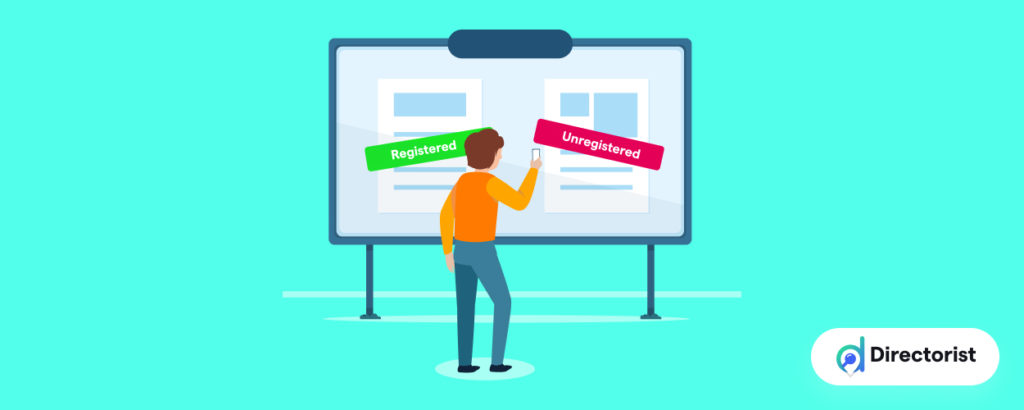 The main difference between registered and unregistered classified submission sites is the level of control and verification that is required. Registered sites require users to create an account and provide some basic information, such as their name, email address, and website URL.
Truly, this information is then used to verify the user's identity and ensure that they are not posting spam or malicious content. Unregistered sites do not require any registration, which makes them quicker and easier to use. However, this also means that there is less control over the quality of the content that is posted.
Here is a table of the pros and cons of each type of classified submission site.
Ultimately, the better type of classified submission site for you will depend on your specific needs and goals. If you are looking for a site with a high level of quality control, then a registered site is the better option. However, if you are looking for a quick and easy way to get your classified ads out there, then an unregistered site may be a better fit.
Frequently Asked Questions (FAQs)
1. What are classified submission sites?
Classified submission sites are online platforms where users can post ads for products, services, job vacancies, and more. These platforms categorize and display these ads to potential buyers or interested parties.
2. Are classified submission sites still relevant?
Classified submission sites are still relevant as they provide an avenue for businesses and individuals to promote their offerings to a targeted audience. They can drive traffic, improve SEO, and generate leads.
3. Do classified submission sites help with SEO?
Using classified submission sites can have a positive impact on SEO. By creating backlinks to your website and optimizing your ad content with relevant keywords, you can improve your website's search engine ranking.
4. Can I promote my business through classified ads?
Yes, classified ads are a great way to promote your business, products, or services. However, ensure that your ads provide value to users and don't come across as spam.
5. Is there a risk of scams on classified submission sites?
There's a potential risk of encountering scams or fraudulent listings on these platforms. Exercise caution when dealing with ads that seem too good to be true and avoid sharing personal or financial information.
6. Can I post ads in multiple locations on these sites?
Yes, many classified submission sites allow you to target specific geographic locations. Posting in multiple relevant locations can help you reach a wider audience.
7. How often should I update my classified ads?
It's a good practice to update your ads regularly, especially if the platform allows it. Fresh content can attract more attention and keep your listings from becoming stale.
8. Are there any content restrictions on these platforms?
Yes, most classified submission sites have content guidelines that prohibit illegal, offensive, or inappropriate content. Make sure to adhere to these guidelines to avoid your ads being removed or your account being banned.
9. Can I use classified submission sites for job postings?
Many classified sites have sections dedicated to job postings. It can be a cost-effective way for employers to reach potential candidates.
Last But Not Least
In conclusion, free classified submission sites offer a valuable platform for individuals and businesses to promote their products, services, and offerings without incurring any financial costs. These platforms facilitate greater visibility, reach, and engagement, allowing users to target specific audiences and geographical regions.
However, while these sites provide a cost-effective way to market goods and services, users should exercise caution and ensure they follow site guidelines to avoid potential scams, spam, or fraudulent activities. It's important to choose reputable and well-established platforms, regularly update listings, and provide accurate information to maximize the benefits of free classified submission sites as part of a comprehensive marketing strategy.