How to Choose a Quality WordPress Plugin While Creating a Business Directory
10 mins read
Did you know the most popular CMS, WordPress has over 58000 plugins in its official repository? These plugins are what make WordPress a dream come true for its users (particularly for novice users). This is great in that you will find at least one plugin to serve almost any purpose; if not, one can be developed too due to the open-source privilege of WordPress.
But you know what "Every rose has its thorns too!". That being said, the plethora of WordPress plugins and themes can be a blessing and at the same time be overwhelming for novice users.
And guess what! This is not an exception if you are on the lookout to pick a business directory listing tool. Not to worry! Because we are here to take you to the rescue with a checklist of tricks to find the perfect one for you.
Disclaimer: While these tricks are helpful and increase the chance of your success, we can not guarantee that they will work all the time with 100% accuracy.
Before We Go Any Further
We shall be sharing an effective checklist to handpick the best business directory listing plugin. But before we start to go through the rest of the article, we will be requesting you to make a list of your business demands.
Another thing is that sometimes it's not just enough to use a single plugin to avail of all the functionalities. In this case, it is completely okay to use another plugin to supplement the former with the help of the latter.
Moving forward, let's dig deeper to choose the best directory plugin for your WordPress website.
How to Choose a Quality Business Listing Plugin While Creating Directory Websites?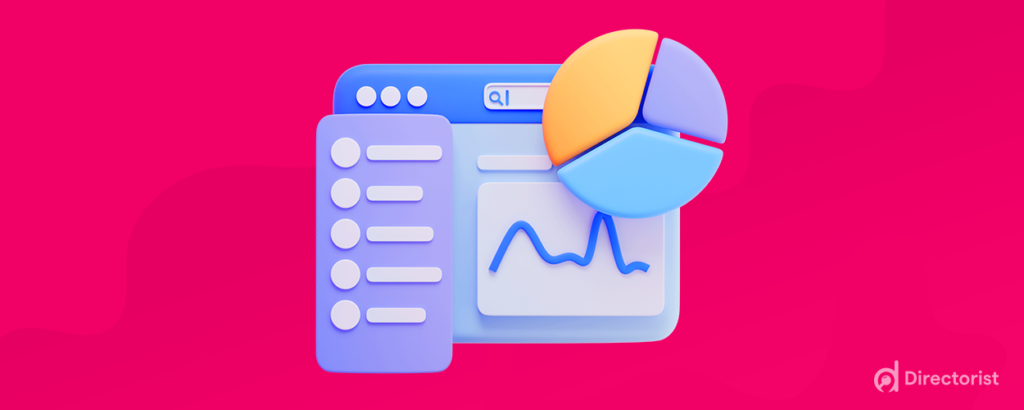 Well. Ideally, you want a plugin having a good number of positive reviews, high ratings, great customer support, frequency of updates, plugin screenshots, and numerous active installations. They are discussed below to help you get a quality business directory listing plugin:
Tips 1: Scrutinizing Ratings
First off, go to wordpress.org and then search for the keyword "business directory plugin", or "directory plugin", or "directory listing", or "business directory listing". Now, you will see many plugins being popped up in the results just like below:
Choose the plugin having more than 4-star reviews on average (Where 5 stars are the highest and 1 star is the lowest). It indicates the user satisfaction level of the users for a particular plugin. Here, for example, the "Directorist – Business Directory Plugin" by wpWax has a good rating of 4.7 stars.
The higher is better. But if one or two people leave a rating of 5 stars or 1 star, then it does not mean the plugin to be perfect or to be the worst. Because it is an insignificant number.
Tips 2: Examining the Reviews
As we said, one or two five-star ratings are too insignificant to judge a business directory listing plugin. Despite having only one or two 5 star ratings for a plugin, you should also check the reviews left by the customers.
It is one of the best ways to judge the quality of a plugin. Because it reflects the user satisfaction of the customers and their experiences.
Now, to see the reviews for the business directory listing plugin, you can click on the plugin anchor text to head to the product landing page on wordpress.org. Here, we are selecting the "Directorist – Business Directory Plugin" for instance.
Next up, you will be able to see the following landing page which includes all the details of the business directory listing plugin you are looking for. From here, you can get to see the number of 5-star reviews or 4-star reviews, etc.
To see all the reviews of the business directory listing plugin, just click on the "See all" option from the sidebar:
Now, you should be able to see all the reviews (marked with red line):
Tips 3: Plugin Screenshots
While a business directory listing plugin might seem to work well, the user interface may not sound good to you! It is quite normal as not everyone bears the same taste, isn't it?
To save your day, the option to see plugin screenshots immediately comes to the spot! If you scroll all the way down below, you will be able to see the screenshots. From here, you can check whether the plugin interface resonates with your palate.
Tips 4: Customer Support
The customer support overview section of a business directory listing plugin denotes the sincerity of the plugin author. If an author resolves all the customers' issues in due time, you can keep your trust in that plugin. In this example, they have resolved 54 issues out of 55 in the last two months.
Tips 5: Plugin Updates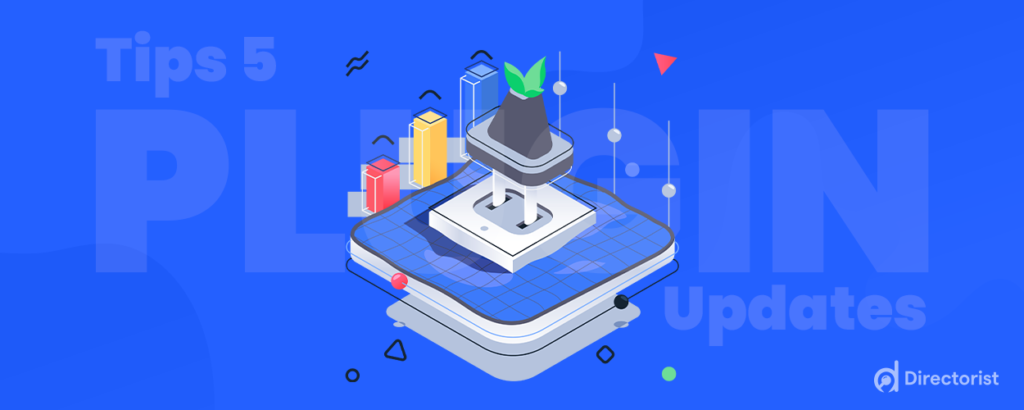 If the plugin author does not update his/her plugin for more than 6 months, it is more likely that the quality of the plugin might not be good.
Getting regular updates from the author means they are making the business directory listing plugin compatible with the latest WordPress versions, fixing bugs, rolling out new features, and adding tweaks and improvements to provide you the best experience.
So, always keep it in your book to make sure the business directory plugin you choose, ticks this mark.
Special Characteristics of a Good Business Directory Listing Plugin
These are all the generic characteristics of a good business directory listing plugin. However, apart from these options, you should also look forward to:
Claim listing is another lucrative way of making money from real business owners. In other words, as an admin, you can list without the consent of the real business owners. When the real owners discover such listings they can claim them in exchange for a certain fee. Thus you can make a large profit from them. Therefore, you should ensure your business directory listing plugin comes with this opportunity.
2. Earn from the customers too: A great business directory listing plugin also enables you to earn not only from the business owners but also from the customers too. You can earn from the customers by letting them post their needs.
3. Rank All the featured listings:
This is a simple yet extremely useful feature to let your users rank their featured listings. An excellent business directory listing plugin will enable you to rank the listing according to the payments of your users. Simply put, the higher the payment the higher the rank the owners will get!
This way, you can hoist the level of your earnings and maximize your income stream even more!
3. Booking opportunity: Can you develop a service or even-oriented booking directory with scheduling functionality, for instance, Saloon Booking, Restaurant Reservation, Doctor appointments, and Consultancy Firm? A good business directory listing plugin will allow you to earn more commissions from the customers by setting a commission on bookings.
4. Live chat facility: Can you enable the users to chat live with the business owners from the solution? A great business directory tool will allow business owners to chat live with their customers. Having this feature integrated is imperative to build stronger relationships between business owners and their customers.
6. Review & ratings facility: A full-fledged business directory listing plugin also gives the customers the opportunity to rate the business owners and leave a review. It is a great tool to build trust among all of the users on the listing site.
7. Earning through Ads: Most of the Directory plugins do not have this awesome feature. Apart from charging for listing, you can earn from Google Ads, Affiliate marketing, etc. So, make sure your business directory listing plugin has this feature.
8. SEO Friendliness: Whether it is a directory site or a blogging site, you just can't ignore the importance of search engine optimization to get organic visitors to your site. So, you should ensure that the business directory listing plugin you are choosing is compatible with the most popular SEO tools or has inbuilt SEO features.
Why Choose Directorist as the Business Directory Listing Plugin?
If you want to launch your business directory listing website and earn profit from multiple income streams, you can go for Directorist. With this tool, you will be able to earn money in multiple ways. For example, not only can you earn from featured listings but also you can earn from claim listings, paid listings, pay per submits, and much more.
Apart from all these use cases, you can have an inbuilt form builder, a coupon for your pricing plans, and a multi-directory facility in Directorist with ease.
Though this business directory listing plugin is relatively let to the party while comparing with other business directory plugins, it has managed to pick up steam quickly. It has already seen astounding growth last year.
Directorist as a plugin grew by 466%; so rest assured of its quality.
If you are talking about the generic characteristics, it also checks all the boxes. Here are a few awesome aspects of the plugin:
JS-based(Socket.io) chat extension
This extension makes Directorist a complete business directory listing solution that will let your listing owners not only chat with a single customer but also with multiple customers simultaneously. What can be more convenient while the vendor does not have to close the chat window every time he or she wants to chat with someone?
Dedicated Ads Manager Extension
Directorist comes out with a dedicated Ads Manager, making it a versatile business directory listing tool that you can use to maximize your income streams with platforms like Google AdSense, Affiliate marketing, Local Ads, and so forth. You can show these ads on targeted areas like single listings, all listings, categories, all locations and so many more.
Built-in SEO Feature
Directorist is fully compatible with the most popular, if not, the most famous SEO plugin, Yoast. But if you hate to use Yoast, Directorist has still got you covered with its dedicated SEO functionalities. It means you can optimize Meta Title, Meta Description, and most importantly Rich Snippet (Schema Markup) which is a must to get more organic leads. Not to mention, Rich Snippet drives much more traffic than normal search results.
Earn from Claim Listings
The developers of Directorist did not forget to keep this feature built-in. Meaning that you don't have to count the hours to get listing requests from real business owners. All you have to do is to create the listings on your own and later on have the real business owners pay for their claims and start earning.
Rank All Featured Listings
Directorist will allow you to rank all the featured listings according to pricing plans. As we said, the higher the payment of a business owner, the higher his listings will appear.
Assuming that you have three pricing plans one is Bronze, another is Gold and the rest is Diamond where Bronze is costly, Gold is costlier and the Diamond the costliest.
Now if a business owner picks the Diamond pricing plan his or her listings will appear on top of and the other pricing plans will rank chronologically.
Earn from "Post Your Needs" Option
You can also expand your income stream from this amazing feature of this business directory listing plugin. While "Claim Listings" works for the business owners, "Post Your Needs" works for the customers. The customers will pay for listing their needs. And thus you can earn from customers too.
Booking Opportunity (Upcoming)
This is another exclusive feature in Directorist that will allow the business owners to create a service or event-oriented bookings directory. The customers will be able to book an event or a service with a payment system.
With this upcoming feature, the admin can set a commission for the booking services or events.
To conclude, Directorist will cater all the aforementioned features to you with the bonus of earning from multiple sources.
How to Get the Directorist Website Plugin for WordPress
Assuming you don't know how to search for WordPress plugin, simply go to the WP Admin Dashboard > Plugins > Add New. Now search for the keyword 'directorist'.
Now, simply click on the "Install Now" button. After that click on the 'Activate' button.
Now, you should see the following menu item on your WordPress dashboard.
Alternative way: Getting the plugin from the WordPress directory
That's not the end of looking up your favorite WordPress directory plugin, you can also head to the official wordpress.org and search for the same keyword "directorist" and again you will find the plugin from therein.
Here, we are selecting the plugin, 'Directorist':
After that, you should see the download option:
Now, you can download or get the plugin in .zip file format and install it just like any other WordPress plugin by simply uploading it from WordPress Dashboard > Add New > Upload Plugin:
Now, choose the plugin from your local storage and upload it:
Finally, activate the plugin.
And congratulations, you are all done!
The Final Outcome
We hope these tips and tricks will be effective enough to find your desired business listing plugin from wordpress.org. If you have more effective tips to find the best directory listing plugin, don't hesitate to share it in the comment section below so that every one of us gets benefited.
However, before going to choose any directory plugin, you should also keep in mind that you are not going to pay for extra features. Meaning that you should go for a plugin that is scalable with extensions. This way, you can save your hard-earned money and pay only for the features you need.