What are The Best Alternatives to HivePress for 2023
HivePress is a WordPress directory plugin, that you can use to create any kind or type of directory website with ease. Most grippingly, the plugin can be compatible with any theme, and even you don't have to care about anything at all like coding knowledge. You can just create and create. This one sounds louder right?
So, there is no alternative for that at the moment you might be thinking. But, the case isn't true in one or the other way. Literally, a wood could have a tiger but don't forget that there might have a lion.
Speaking the truth, there are a number of options out there in the WordPress directory niche that can be surely considered to be HivePress alternatives. However, in this article, we will draw only 3 options that have already secured their places in the industry.
HivePress Alternatives- The Top Best 3 Options
Here are the 3 options that you can consider the best alternatives to HivePress. So, check and try for your needs.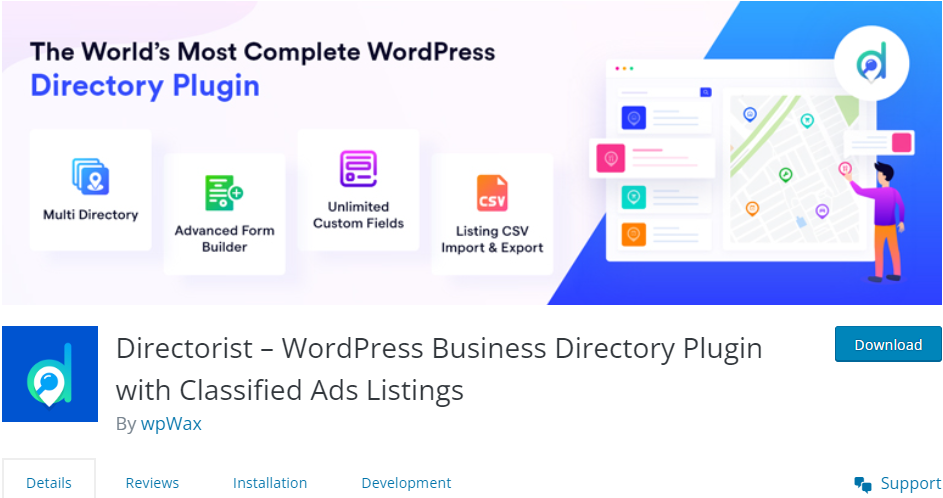 Directorist is a free directory plugin for creating a blazing-fast WordPress directory website. The plugin sounds louder due to its exclusive features which perhaps most directory plugins lack in. For example, Multi-directory facility, Unlimted Custom Fields, Advanced Form Builder, Mobile App ( android & iOS), etc. are the features that can simply bring a WordPress-powered directory website to a completely newer height. Apart from these, here is a list of its amazing features.
Scales to millions of listings
CSV bulk importer
Powerful Search & Advanced Filters
Multiple Mapping Sources
Frontend listing submission and management
Modern, customizable & trending design
WooCommerce multivendor plugin compatibility
Easy Translation, RTL, and Built-in SEO Solution
Built-in Checkout and Popular Gateways
Guest Submission
Private Directory
Custom Badges
GDPR Ready
Renew Listings
28+ Extensions (Premium)
9+ Niche-based directory themes ( Premium)
With more than 10,000 active installations and 4.7 out of 5 stars in WordPress.org, Directorist is a wonderful bet for those who are passionately looking for an alternative to HivePress to create a directory website.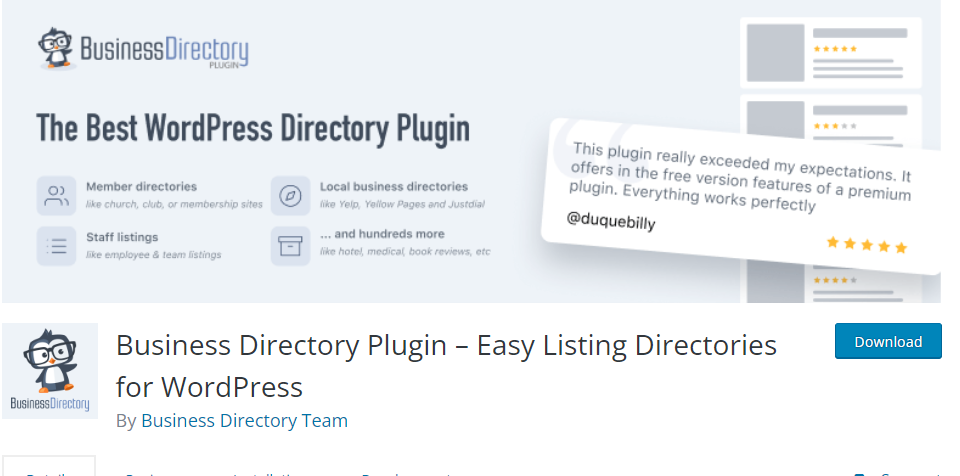 Let's switch to another alternative which is appropriately named Business Directory Plugin. The plugin has more than 10,000 active installations and 4.6 out of 5 stars on WordPress.org. As a general rule of thumb, this plugin will help you out of the complexity while making a WordPress-powered directory website, be it a restaurant or a doctor directory website. Here is a list of its sparkling features.
Mobile-friendly fitting to any screen
SEO friendly using Yoast SEO, Rank Math, or All-in-One SEO
Fully customizable form fields to submit listings
Drag and drop image uploads
Full support for recurring payments
Built-in CSV import and export for easy directory listing creation
Avoid spam listings with ReCaptcha
Multilingual directories with WPML
7 directory themes (Premium)
Compatibility with different popular payment gateways (Premium)
So, Business Directory Plugin could be another powerful weapon for your directory businesses as to be an alternative to HivePress. No waiting to give it a try at least with its free version.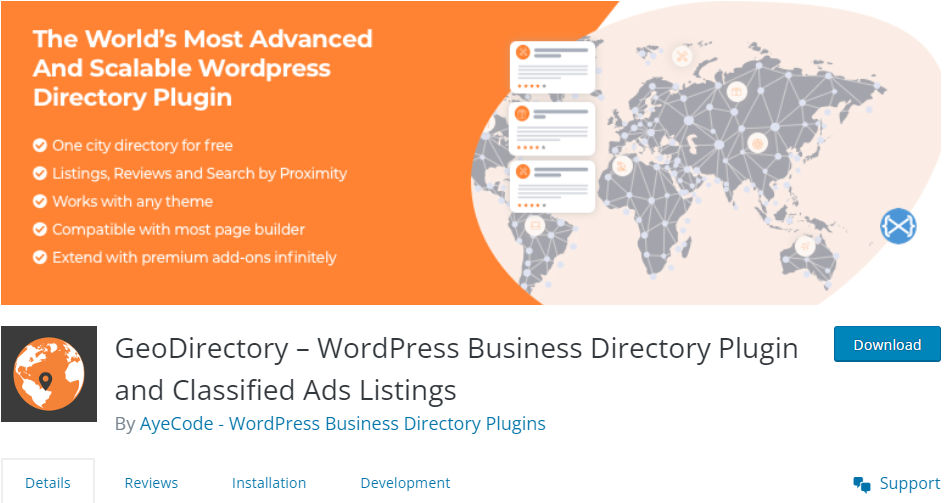 GeoDirectory, as its name tones up, is a powerful directory WordPress plugin for creating location-based directory websites. The plugin has more than 10,000 active installations and also it can flaunt its 4.7 out of 5 stars on WordPress.org.
Adding to that, WPML support, Social import support, and relentless customer support are the top reasons why you should give it a tick. Apart from these features, let's have a closer look at some of its features.
Frontend submission and management
40+ widgets/shortcodes/blocks
A flexible Google Maps widget
Business Enquiry through Ninja Forms integration
Search by zip code or location name using the default search widget
GeoDirectory is fully compatible with WordPress Multisite
CSV import, export, and re-import for listings, categories, and reviews
18 premium add-ons (Premium)
Get your WordPress-powered directory website a touch of GeoDirectory and make it a prolific site of business.
Conclusion
That's all. If you are somehow tired of using HivePress and seeking the best alternatives to it, then the above-mentioned options are the right deals to seal. No more waits. Just trap your website with any of these directory plugins.
Finally, if you have anything more to know about our list of picks, then make yourself confident to drop us a line in the comment section below. We would love to cooperate with you in the best way possible!
Finally, if you liked our posts, don't forget to subscribe to our blog so that we can notify you once any post is published. Directorist is now on Facebook, Twitter, and LinkedIn! You can also join the Directorist Community for sharing your thoughts and experiences relating to the directory niche. Come and join us to see what we're up to.