Directorist Year in Review 2021
8 mins read
What an astounding year 2021 was! Even though we were working from home (from 2020 to the first three months of 2021) for the COVID-19 pandemic, we decided to work on-premises from the next month onwards as we're getting vaccinated. Guess what, no matter where we worked from, we remained the same productive and accomplished almost all of our objectives in due course.
Then again, the most exciting part is that being the most scalable WordPress Directory Plugin, Directorist has won the heart of thousands of business owners from around the globe as usual. That's because you rewarded us with more than 92 Five Star Ratings in the last year. So, this is our best achievement in 2021.
Now, let's take a closer look at what we have done in 2021, and who knows you may have missed what important extensions, themes, features, and improvements we rolled out last year only for you. So, let's get this show on the road.
Year in Review 2021 – What We Did As a Team
We believe Directorist is what brings happiness to you. So, we went all out to invest our best in it throughout the whole year. In this article, we will showcase all our achievements based on different facets of the tool. So, here is the Directorist year in review for 2021:
Released the new Directorist 7.0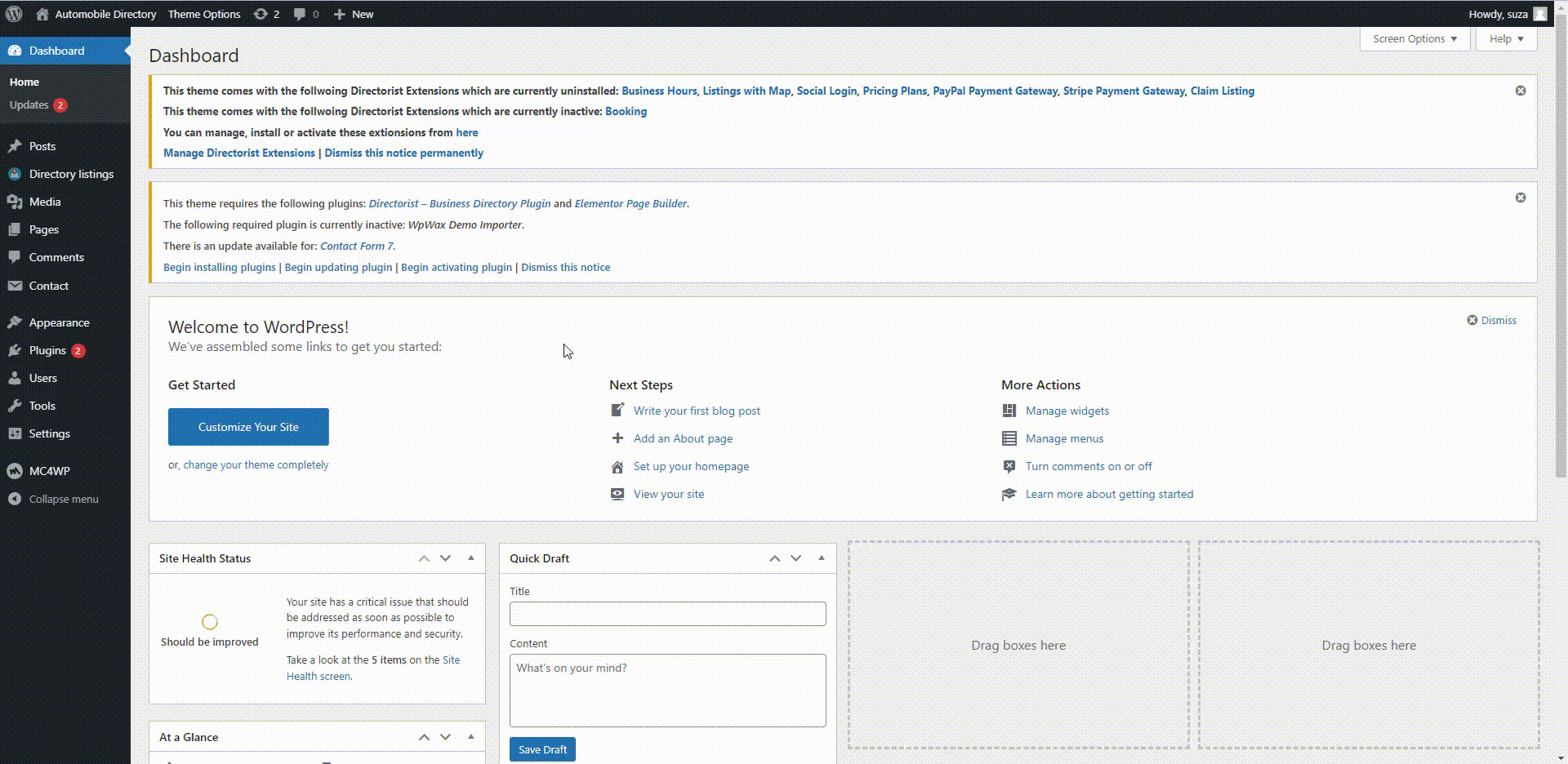 The 7.0 release was a major update and introduced the brand new directory builder for enhanced control of the design and functionality of your directory website's webpages. Despite the major release of Directorist 7.0, it received an immediate backlash that we took most seriously. And we worked both day and night to fix the issues so that the new version becomes stable in the first place.
With this release, we also introduced the multidirectory feature which is a great way to turn your single niche directory website into a multi-niche directory website. For example, you may have built a directory website for automobiles but later, you can extend the niche with Automobile accessories. Cool, right?
Related Article: Directorist 7.0: Things to Consider Before Upgrading
Introduced the Directorist Mobile App ( for iOS & Android)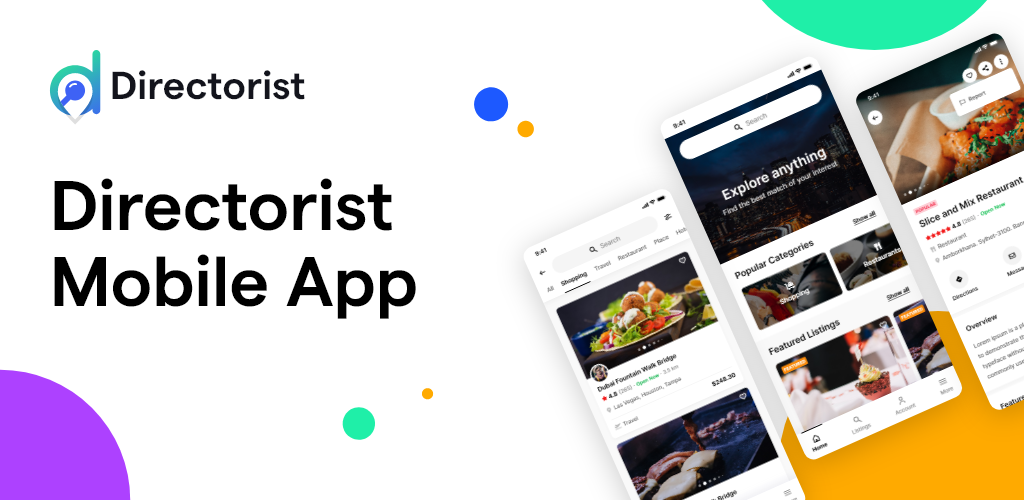 Not all mobile device users have desktops or laptops. So now is the time to reach the billions of mobile users from around the world. We feel really thrilled when we see you have the power and control to turn your directory website into a fully functioning mobile app.
And the fact that the app involves no setup cost feels like a cherry on top. The app is available both for iOS and Android platforms. Here are the key features of the mobile app:
Instant Push Notifications
Contacting listing authors
Built-in contact form
Make the authors notified
Direct Phone Call
Get Direction
Direct Email
Let users choose directory types
Show the listings according to a directory type
Contact info, messaging, phone call
Show location
See listing overview
Show special badges like featured, popular, new
Share Listings on Social Media
Bookmarking the favorite listings
Grid view
List view
Map view
Search form
All categories listings
Featured listings
All locations listings
A cognitive navigation bar
Maintain Individual Profiles
Search with a price range filter
Search with Ratings
Search with tags, categories, locations, featured only
Show Location Distance
Monitor Listing Status (published, pending, expired)
User reports
Google Map
Learn more from the product landing page.
Made it Gutenberg compatible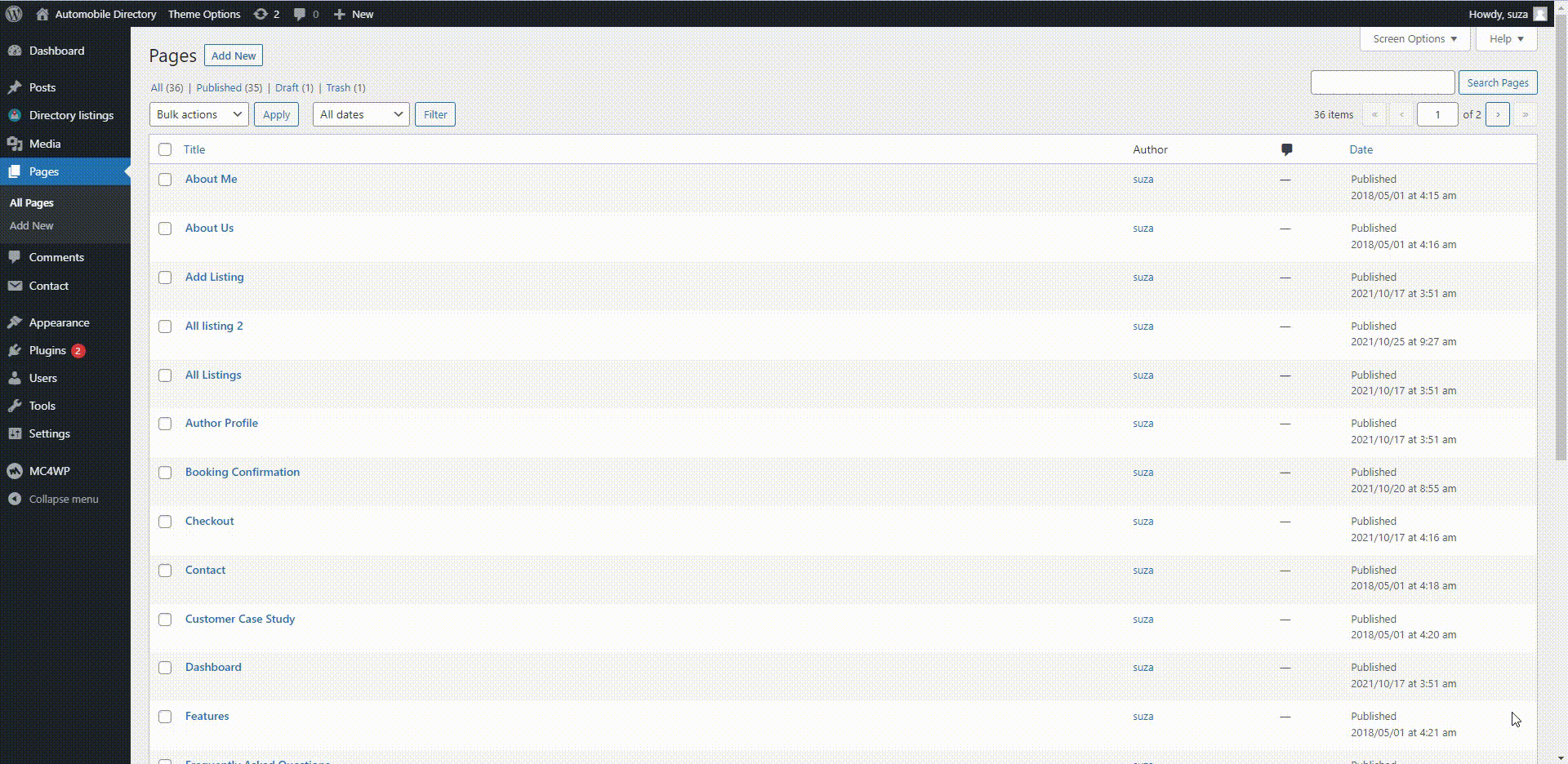 The Gutenberg page editing experience is gaining much popularity these days. So apart from the integration of Elementor and Oxygen Page Builder, we have introduced 16 Gutenberg blocks. The best part is that like Elementor widgets or Oxygen Page Builder components, you can create any kind of directory website page just by selecting the Gutenberg blocks.
Developed the Templating feature
The benefit of this feature is that when you customize a template file, you won't have to make any changes to the core file. Usually, customizing your core file is lost when you get a new update. But this handy templating system will help you get rid of this problem like magic. However, this will require you to have a great amount of coding know-how or you may have to hire a developer to use this feature.
Assuming that you don't have any coding know-how, how you will be benefited from it? The answer is you will be able to keep the changes of the customization even if you upgrade the core with the updated versions.
To know more about Templating system of Directorist, you can read this documentation.
Listing CSV Export/Import with Custom Field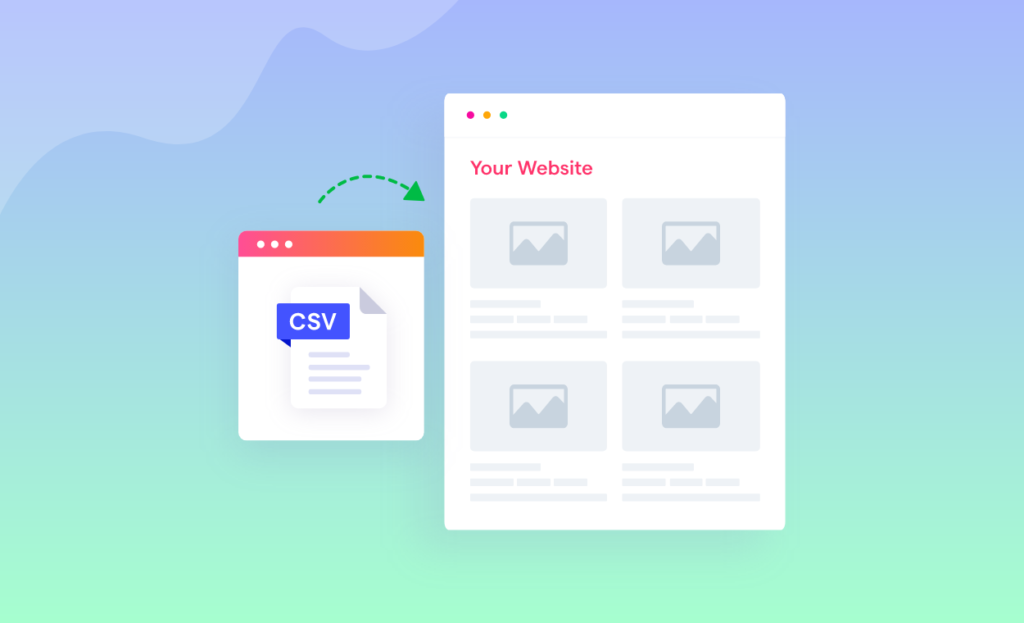 CSV Export/Import feature is a bare necessity of a directory tool. Unfortunately, Directorist was getting bombarded with criticisms on why it lacked it. And we feel so excited that we developed and added this feature to the core without any delay. To this end, you can even export or import using the custom field option.
Updates & Security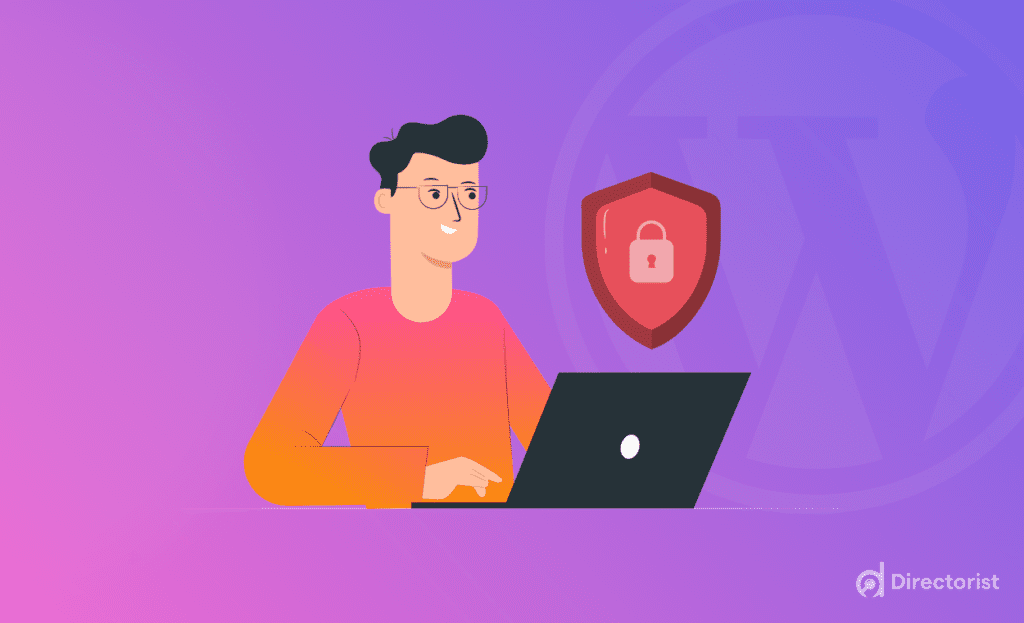 Plugin security is our major concern. We want users to feel safe and so we have strengthened the security of the plugin and improved the code structure's quality. Not only we ensured compatibility with newer WordPress versions but also made the tool absolutely impermeable for any hackers. It is safe to assume we are serious about vulnerabilities and will continue toiling hard to improve the plugin with future updates and security patches.
Launched 7 niche-based Directorist themes
Up until 2020, we had only three themes in our list: One is the dList, another is the Directoria and the other is the dService. But we knew that they were not sufficient enough to cater to all of your different types of websites' visual and functional needs.
That's why we took your requirements seriously and developed 7 niche-based themes throughout the last half of the year. Here are those themes to look at:
OneListing (Free)
OneListing Pro (Premium)
dLawyers (Premium)
dDoctors (Premium)
dRestaurant (Premium)
dRealEstate (Premium)
dPlace (Premium)
Developed 6 brand new premium Directorist extensions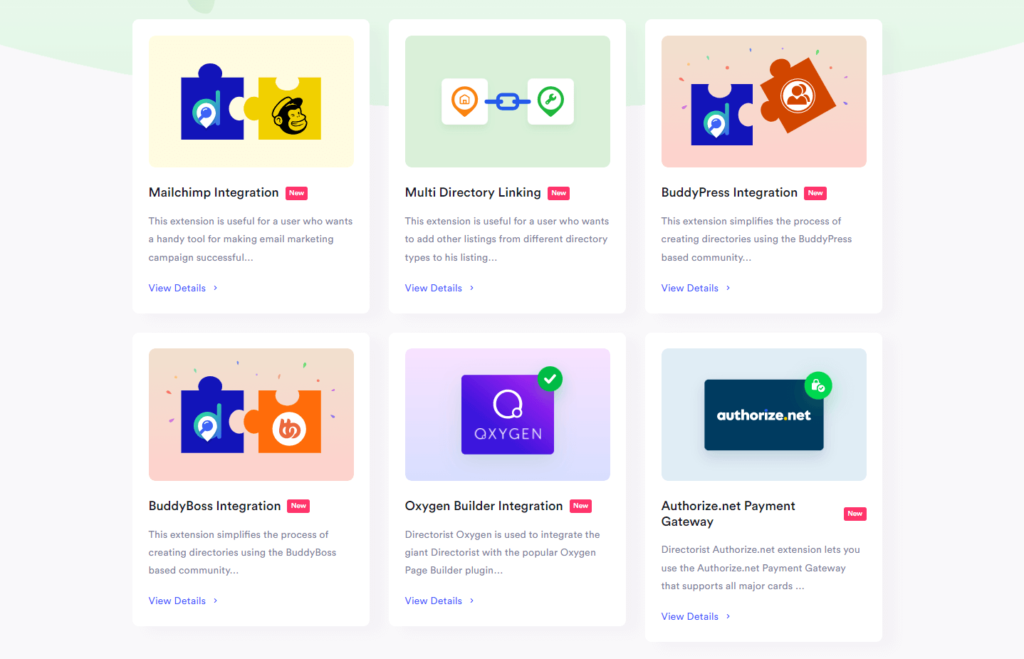 Why did we develop the extensions? The answer is simple, "Because you told us and we heard you". Besides, we also took the consideration of their significance and prioritized their development timeline. That's because, if you see the roadmap on our website, you will see that we have so many things to put in place. Here are the premium extensions we brought out last year:
First off, we introduced the MailChimp Integration, because we know that without email marketing, you can not grow your business more than your competitors.
Secondly, we got multiple requests on building the Authorize.net payment gateway that allows you to receive payments apart from the default Bank Transfer, and other Directorist extensions like Stripe and PayPal.
Our developers took the time to develop an integration for the Oxygen Page Builder so that you are not confined to the default theme design.
We know that these days, people love to interact with each other on a website. So, we did not skimp on making a social networking feature by integrating BuddyBoss and BuddyPress into the system.
Last but not least, the Multi Directory Linking Extension will help you interlink a relevant directory listing with other relevant listings. For example, you can use this extension to link a doctor with the relevant hospital. Isn't that cool?
Personalized dashboard & signup options for listing owners & different users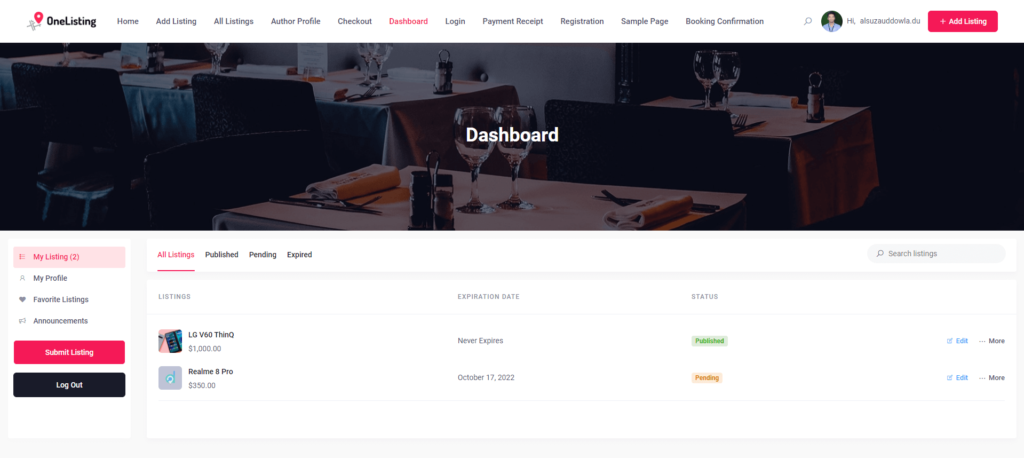 Personalization is the key to prolific growth for any business. This is why we thought we could give a personalized and relevant experience by creating different dashboards for general users and listing owners.
And there's more!
We also introduced several new features to Directorist that deserves to be included here too:
Autofill in user registration form
Admin debugger
Compatibility with PHP 8
New parameter to show/hide popular category in search form
Pretty url in author profile page
Custom shortcode/HTML support in single listing
Single listing shortcode template
Text alignment & style option in Elementor search form widget
Option to edit directory type slug
Autofill in user registration form
Missing FontAwesome and LineAwesome icons
Public Rest API to read and write directory data
WhatsApp option in listing phone
Notification event API
[directorist_all_authors] shortcode to show all directory authors (https://directorist.com/documentation/directorist/shortcodes/all-authors/)
Nav icon in related listings carousel
Option to allow users to apply map's default location on listings map view
Search form categories lazy loading.
Search form fields by shortcode parameter
Option to create All Authors page shortcode from setup wizard
New settings panel
Legacy template support
Asset loading on demand
Same author listings in similar listings
Our last year in numbers – Flashback
Although it all started with uncertainties we were able to stay on the track and move forward even in the opposite direction of the stream with great velocity. However, we believe in numbers, 'cause they are the beauty. And here is our last year in numbers:
Released 23 updates (Most of them were major).
Rolled out 43 new core features.
Added more than 34 improvements to the existing features.
Fixed 208 bugs and added 5 tweaks.
Removed 6 unnecessary features.
Introduced 16 Gutenberg blocks.
Introduced 17 Oxygen Page Builder Components.
Released 7 new themes and 6 new extensions.
Directorist nails 92 five-star ratings.
Wrote 31 blog posts along with many documentations.
Produced 16 videos.
Released a mobile app for iOS and Android
Wait, that's not the end!
Other things we did in 2021
Our last year was dramatically eventful – events that ranged from 100% remote work to moving to a brand new office, to participate in extracurricular activities like playing Cricket, Soccer, Table-Tennis, and whatnot. The brand new office ushered in new hopes and dreams deep in our souls. Here is a glimpse of our new office:
As you can see from below, we tried out best to play Soccer and ride bicycle marathon on every weekends to keep our body and mind fit as hell :).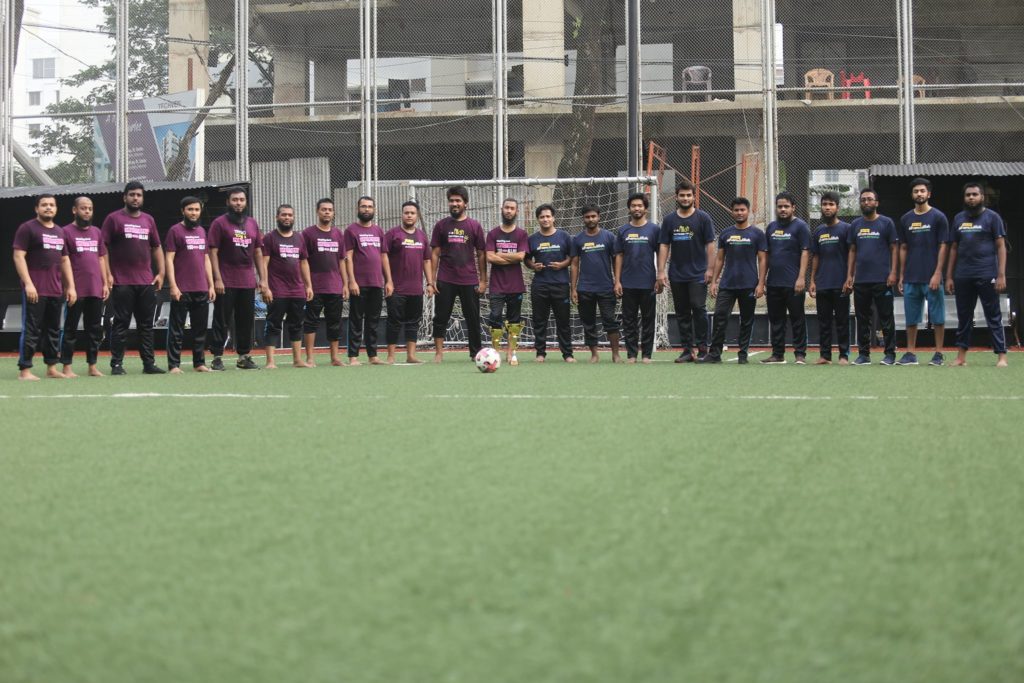 We went ups and downs but at the end of the day, everything turned out to be congenial to the growth of both our work-life and personal life. Here are what we did apart from our regular official activities:
Moved to a new office.
Took the initiative to make our own gymnasium.
Done a number of bicycle tours to develop our stamina.
Visited a local resort for a day-long tour.
Donated for the poor students so that they can complete their degrees.
Arranged a award giving ceremony to our best performers.
However, it was a tough job for the jury board to separate the best performers as all teammates deserved to be the best.
Our Mission
To craft scalable directories with distinctive features and achieve user satisfaction through continuous improvement and support.
Our Vision
To be recognized as the most comprehensive directory solution ensuring the finest of directory experiences through user-centric development and user-friendly design.
Our Aim
A one-stop solution for all sorts of directories classified needs.
Highly optimized and scalable directory solution.
Provide an assortment of modern and sleek premium themes to elevate the directory experience to a whole new level.
Provide a diverse set of advanced premium extensions to extend the functionalities of the directory.
Looking Forward to a Prosperous 2022
From 2019 to even 2021, the world underwent a nightmare of COVID-19. Hopefully, we, the Directorist team along with the entire world will see a new beginning as a post-pandemic world starting from 2022.
Finally, we would like to thank you from the core of our hearts for the fact that without your love and support, we could never grow this big as a company. Therefore, we hope you will be trusting in us and go beyond together like never before as a Directorist community.

Related Post: Directorist Year in Review 2020: A Year of New Beginning